2.25.2019
Meet our D.C. Staff!
Brighter Bites has an amazing team leading our program in the Washington, D.C. Metropolitan Area!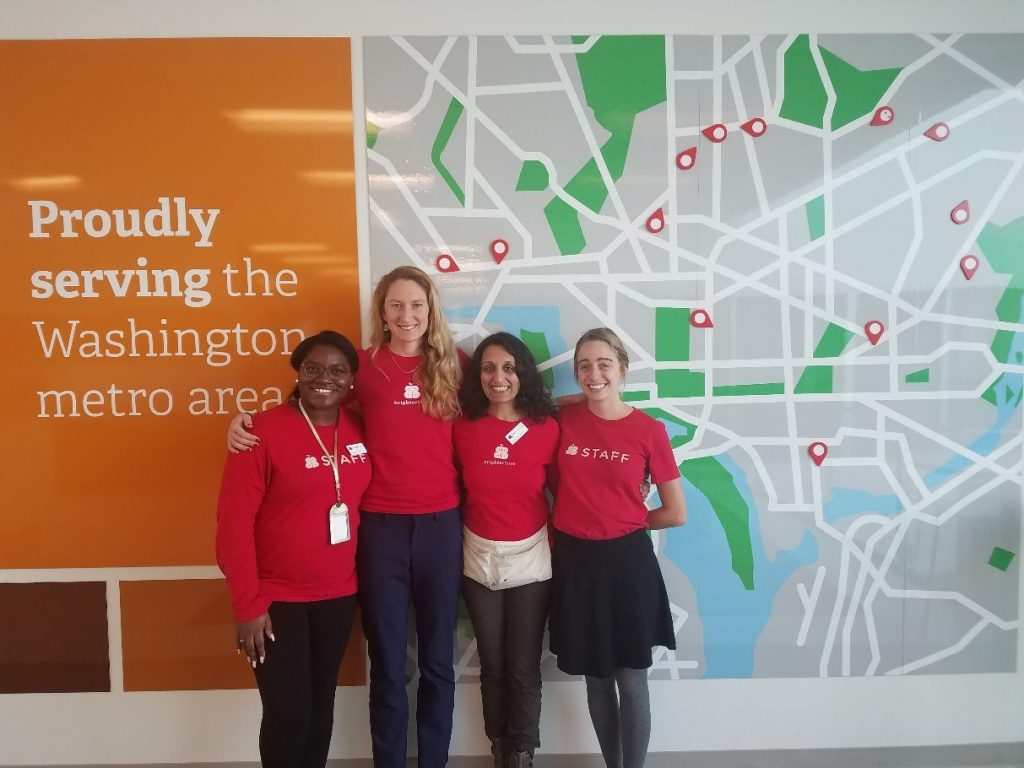 Program Director Tara McNerney has lived in D.C. for nearly eight years and was thrilled to join Brighter Bites in November 2017. Her background in food, sustainability, and education prepared her to implement the Brighter Bites three-pillared program. Read Tara's full bio here.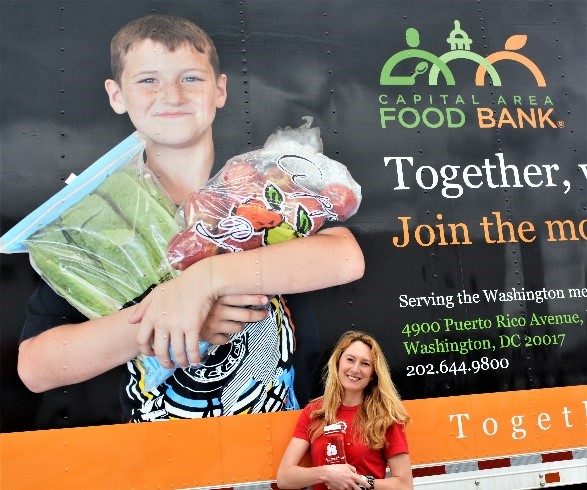 Program Coordinator Carolina Moppett brings to her role excellent skills as an educator and communicator. She is fully bilingual (her family is from Argentina and Uruguay), which is helpful to our team because many of our families in Prince George's County speak only Spanish. Read Carolina's full bio here.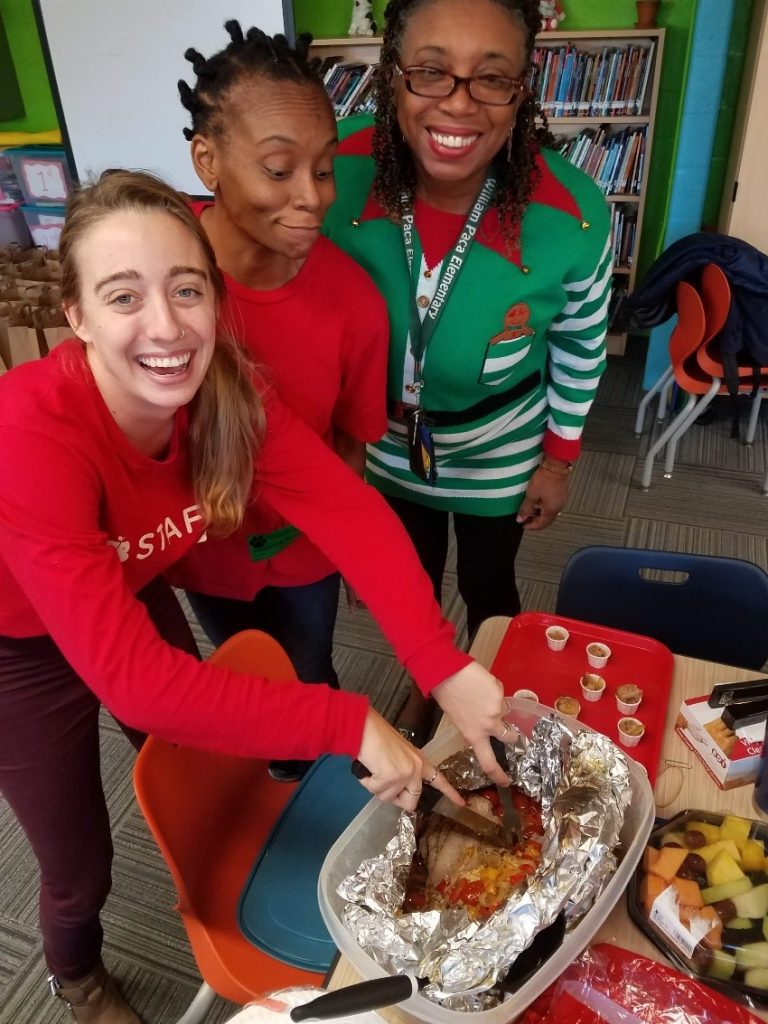 Tara and Carolina are joined by part-time program associates Rajni Sood Laurent and Tamirra Glover. Rajni has a background in public health, education, and international affairs and has a deep passion for improving the health of Prince George's County, where she resides with her family and sends her children to school.
Tamirra is an associate and part-time intern for Brighter Bites. She is studying for her master's of science in health education and promotion at Marymount University in Arlington, VA,  and is contributing to several projects benefiting our program while gaining on-the-ground experience with Brighter Bites.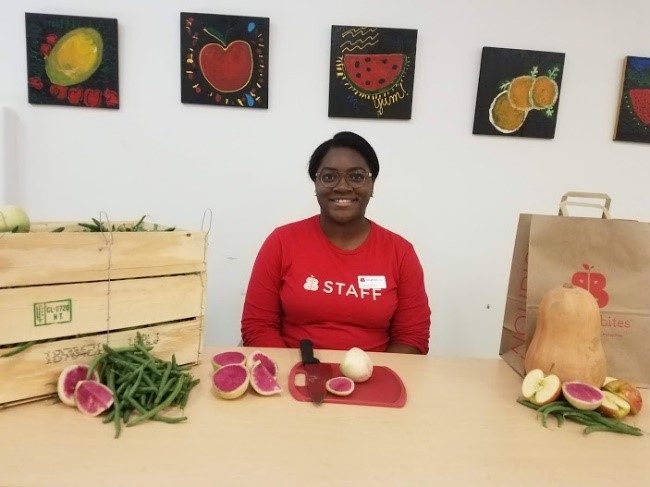 Every Tuesday the whole team congregates at the Capital Area Food Bank's (CAFB) warehouse and educational kitchen, where the team's office is located. Tara and Rajni lead a group of CAFB volunteers in moving up to 10,000 pounds of produce to build the pallets for our schools that week — a true muscle-building task! Tamirra and Carolina are meanwhile in the CAFB kitchen preparing a recipe for families to taste test at our distributions.
David Washington, Ronald McLendon, Henry Davis, and Lorenzo Wright are four CAFB employees who work in the warehouse and contribute their time, care, and expertise in forklift operation to the Brighter Bites program. We could not do it without them!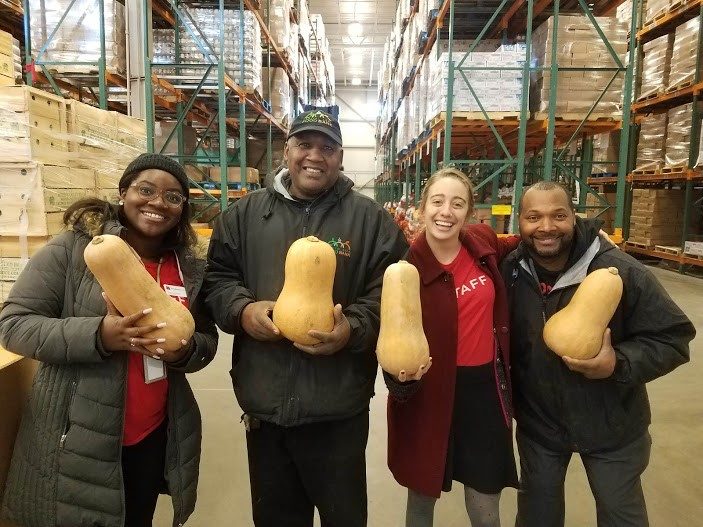 Our family volunteers – too numerous to name individually – also make the program a success by bagging the produce once it arrives at the schools. Not only do they functionally make the program run, but they also make our Brighter Bites team smile with their enthusiasm!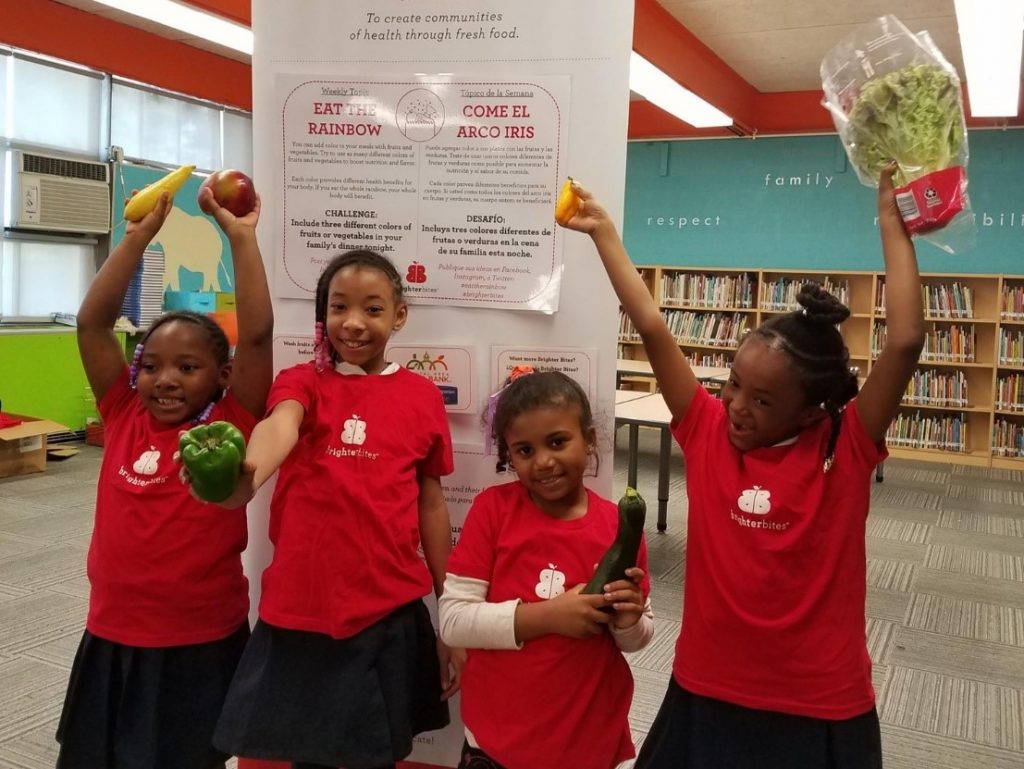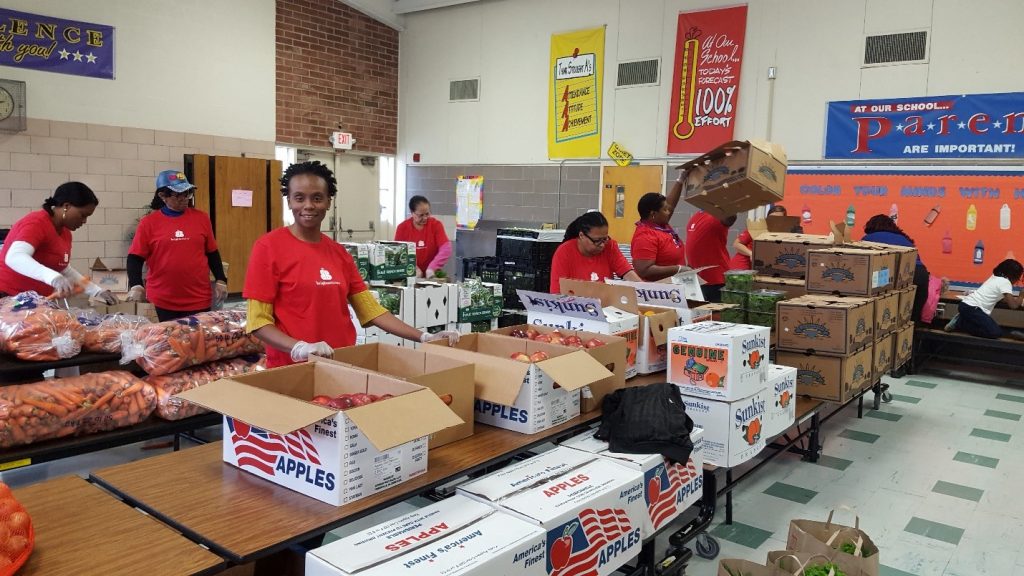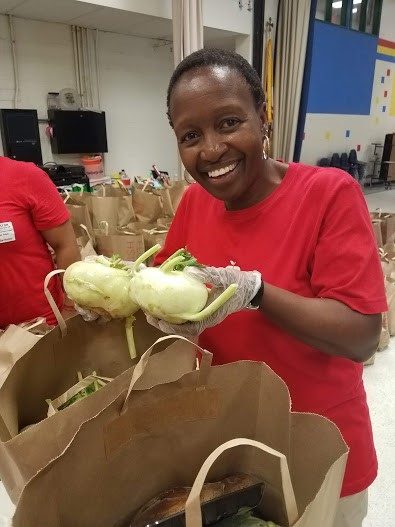 Brighter Bites is so fortunate to have our team and partners working hand-in-hand to build communities of health in the nation's capital and surrounding area. Visit our volunteer page to find out how you can pitch in!
By Tara McNerney, Program Director, Brighter Bites Washington, D.C.