9.11.2018
Staff Spotlight: Alicia Farhat
Meet Alicia!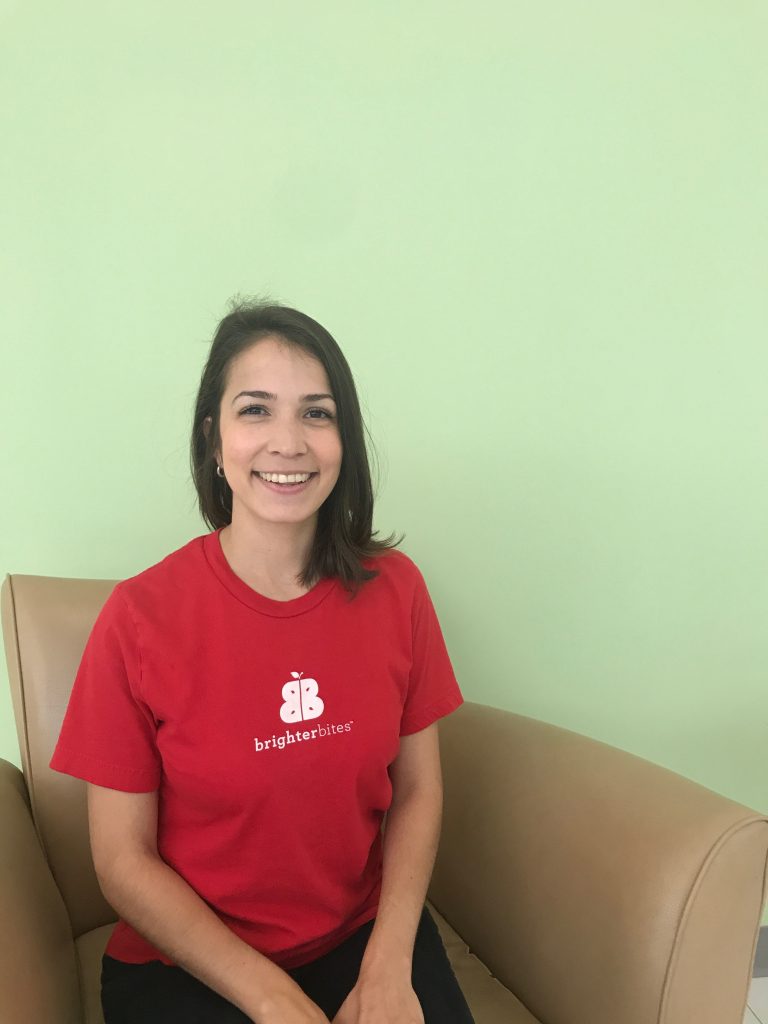 Alicia Farhat is the Program Director of Brighter Bites in Dallas, Texas. Alicia was inspired to join Brighter Bites in May 2014 when she decided she wanted to change her career focus from treating childhood obesity as a clinical registered dietitian to preventing childhood obesity and the diseases that stem from it by working in the public health nutrition field. When asked about her favorite thing about working for Brighter Bites, Alicia describes "building a Brighter Bites team that is passionate for the work we do in the community and that is ready to make sure we move the needle on all the wellness issues faced by the families we serve." Alicia is so excited to know that she spends the majority of her time working towards something bigger than herself that impacts thousands of families in her community.
Alicia was born and raised in Venezuela, where she grew up playing piano and perfecting her ballet technique. She loves the contrast of the Caribbean with Venezuela's mountains, desert, and forests. Alicia hopes to one day share Venezuela's beauty with her husband and young son. Alicia has been with her husband since high school, and the duo recently welcomed home their first child, Lucas. They're completely in love and in awe of how receptive, social, and quick-to-learn Lucas is…and amazed at how much she and her husband can accomplish on so little sleep!
Alicia considers beets her favorite produce item, as they're the perfect blend of sweet and earthy. She loves serving (and eating) the Brighter Bites Can't Be Beet Salad atop a bed of spinach with some added protein. She also recommends our Sweet Potato Harvest Salad.
When she's not on the job, you'll likely find Alicia dancing merengue, ballet, or anything in between. Alicia recommends checking out Second Thursdays with a Twist at the Dallas Museum of Art, where you'll find live music, food, and great themed activities and exhibitions.
Check out how you can volunteer to support Alicia's team in Dallas here.