9.11.2018
Volunteer Opportunities Abound with Brighter Bites
If you've been looking for a way to volunteer in your community, consider joining Brighter Bites for a great volunteer experience! Volunteers play a huge role in contributing to our program through produce bagging, produce distribution, and snack prep. The Brighter Bites staff works hard to make each of our three volunteer experiences truly unBEETable! Keep reading to learn about each opportunity and how you can sign up.
As a produce bagging volunteer, you'll get the opportunity to get your hands dirty and pack bags full of fresh produce for our families. There's a great sense of community during the bagging process as all volunteers work together to prepare the weekly produce bags, making sure each family receives an equal amount of produce. Brighter Bites staff and volunteers create great friendships through this experience, and staff provide a healthy topic and ideas for the volunteers to try at home on a weekly basis.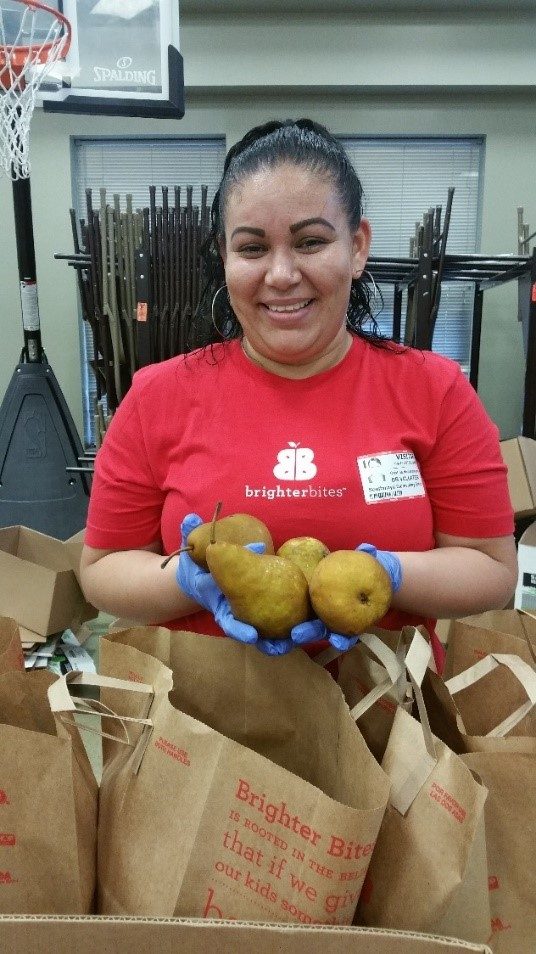 As a volunteer during snack prep, you'll be putting on your apron and working in the kitchen, where you'll slice, cut, chop, dice, blend, mix and/or stir your way to great kitchen and knife skills. Brighter Bites has a huge library of healthy recipes that volunteers and Brighter Bites staff prepare based on the healthy snack selected each week. Volunteers then pack and label the appropriate servings of the snack for each Brighter Bites school or site. Families have a chance to taste the prepared snack at program distribution and receive the corresponding recipe card in their Brighter Bites bags. Volunteers have the opportunity to learn about new foods, recipes, and healthy eating while also experiencing the great community of working together to prepare delicious and nutritious food.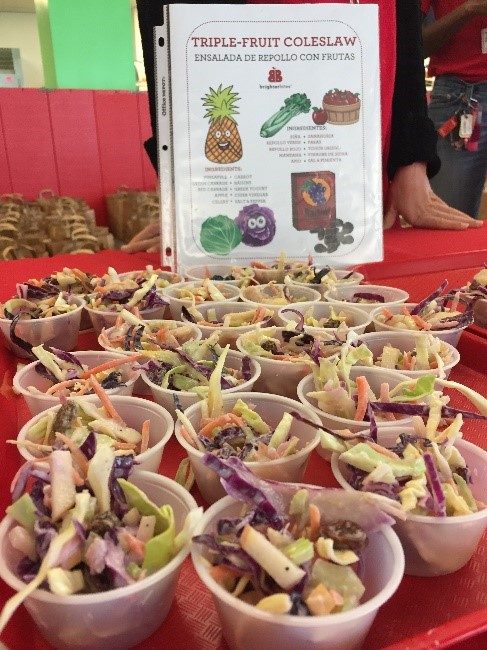 Finally, as a volunteer at program distribution you'll be engaging directly with the community and Brighter Bites families. You'll work side by side with Brighter Bites staff to talk with kids and parents about healthy eating. You'll help distribute bags full of fresh produce and promote the week's colorful, bright, and nutritious snack. Seeing the excitement on our families' faces after trying the snack or seeing the produce in the bag each week is such a rewarding feeling!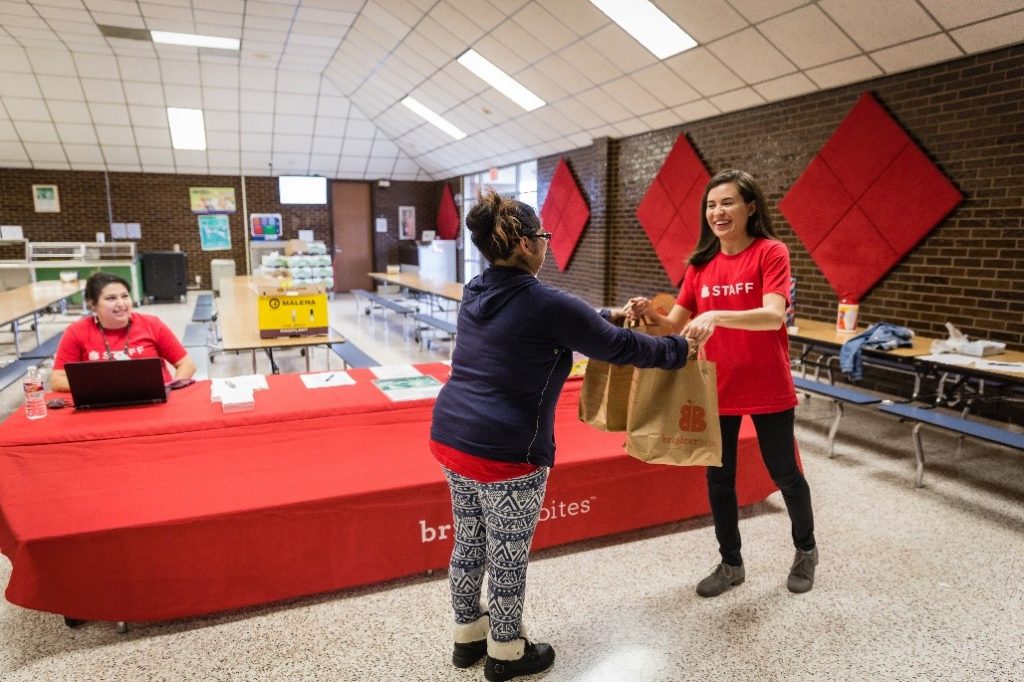 All Brighter Bites volunteers help the program provide nutritious recipes, fresh produce, and healthy eating habits to families throughout our communities, ensuring that 'The Better We Nourish, The Brighter We Flourish'.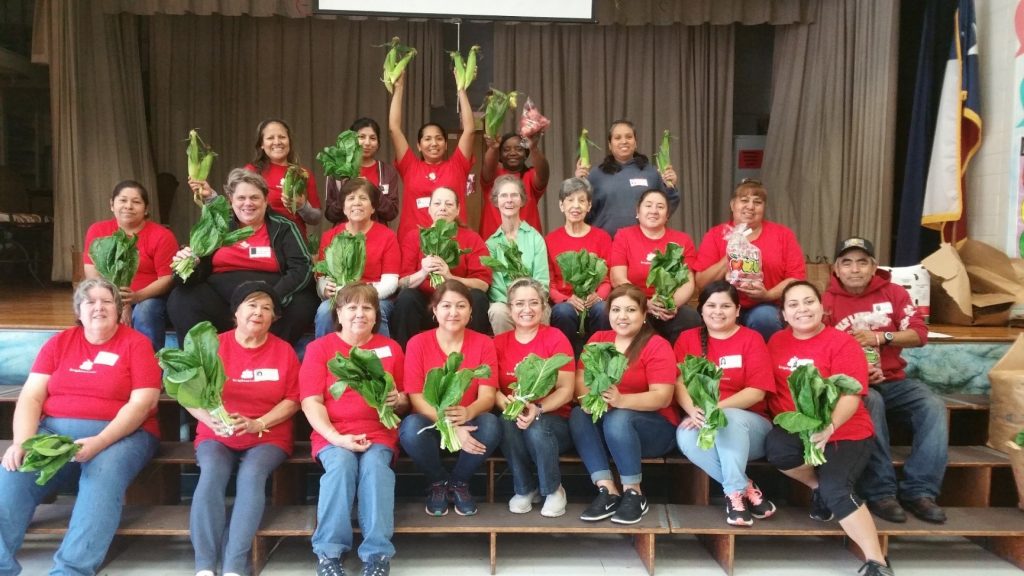 Ready to sign up? Click here to view the volunteer opportunities for a Brighter Bites program near you.
Article written by Lauren Jiles
2018 Summer Intern
Houston, Texas