Locations
Here's where we've currently taken root around the community. Nibble by nibble, we'll go nationwide! Interested in bringing Brighter Bites to your city? Contact us!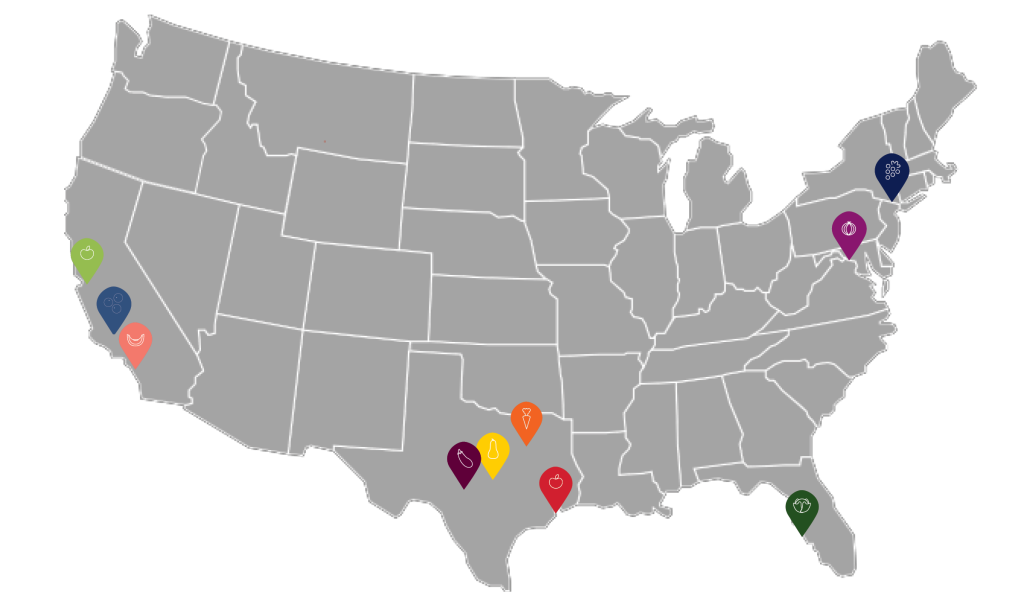 WASHINGTON, D.C.
See where we've been
Adelphi Elementary
8820 Riggs Rd, Adelphi, MD 20783
Berwyn Heights Elementary
6200 Pontiac Street, Berwyn Heights, MD 20740
Browne Education Campus
850 26th St. NE Washington, DC 20002
Cherokee Lane Elementary
2617 Bucklodge Rd Adelphi, MD 20783
Chillum Elementary
1420 Chillum Rd, Chillum, MD 20782
Cooper Lane Elementary
3817 Cooper Ln, Landover Hills, MD 20784
Edward M. Felegy Elementary
6110 Editors Park Dr, Hyattsville, MD 20782
Gladys Noon Spellman Elementary
3324 64th Ave, Cheverly, MD 20785
Glenridge Elementary
7200 Gallatin Street, Landover Hills, MD 20784
Judge S. Woods Elementary
3000 Church St, Glenarden, MD 20706
Laurel Elementary
516 Montgomery St, Laurel, MD 20707
Mary Harris Mother Jones Elementary
2405 Tecumseh St, Adelphi, MD 20783
Oaklands Elementary
13710 Laurel Bowie Rd, Laurel, MD 20708
Panorama Elementary
2002 Callaway St, Hillcrest Heights, MD 20748
Riverdale Elementary
5006 Riverdale Rd, Riverdale, MD 20737
Seat Pleasant Elementary
6411 G St, Seat Pleasant, MD 20743
Thomas S. Stone Elementary
4500 34th St, Mt Rainier, MD 20712
Wheatley Education Campus
1299 Neal St. NE, Washington, DC 20002
Woodridge Elementary
5001 Flintridge Dr, Landover Hills, MD 20784
37,730,522
POUNDS OF FRESH PRODUCE SO FAR!