Locations
Here's where we've currently taken root around the community. Nibble by nibble, we'll go nationwide! Interested in bringing Brighter Bites to your city? Contact us!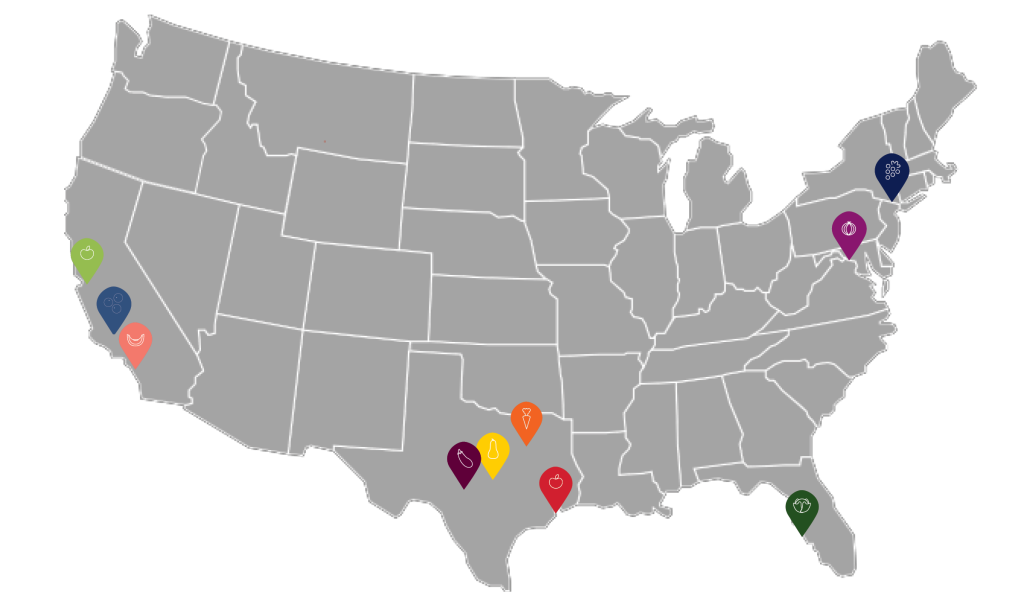 SOUTHWEST FLORIDA
See where we've been
Avalon Elementary
3300 Thomasson Dr, Naples, FL 34112
Golden Gate Elementary
4911 20th Pl SW, Naples, FL 34116
Harlem Heights Community Charter Schools
15570 Hagie Dr, Fort Myers, FL 33908
Herbert Cambridge Elementary
5055 20th Pl SW, Naples, FL 34116
Lavern Gaynor Elementary
2965 44th Terrace SW, Naples, FL 34116
Lely Elementary
8125 Lely Cultural Pkwy, Naples, FL 34113
Palmetto Elementary
3000 10th Avenue SE, Naples, FL 34117
Village Oaks Elementary
1601 FL-29, Immokalee, FL 34142
37,730,522
POUNDS OF FRESH PRODUCE SO FAR!