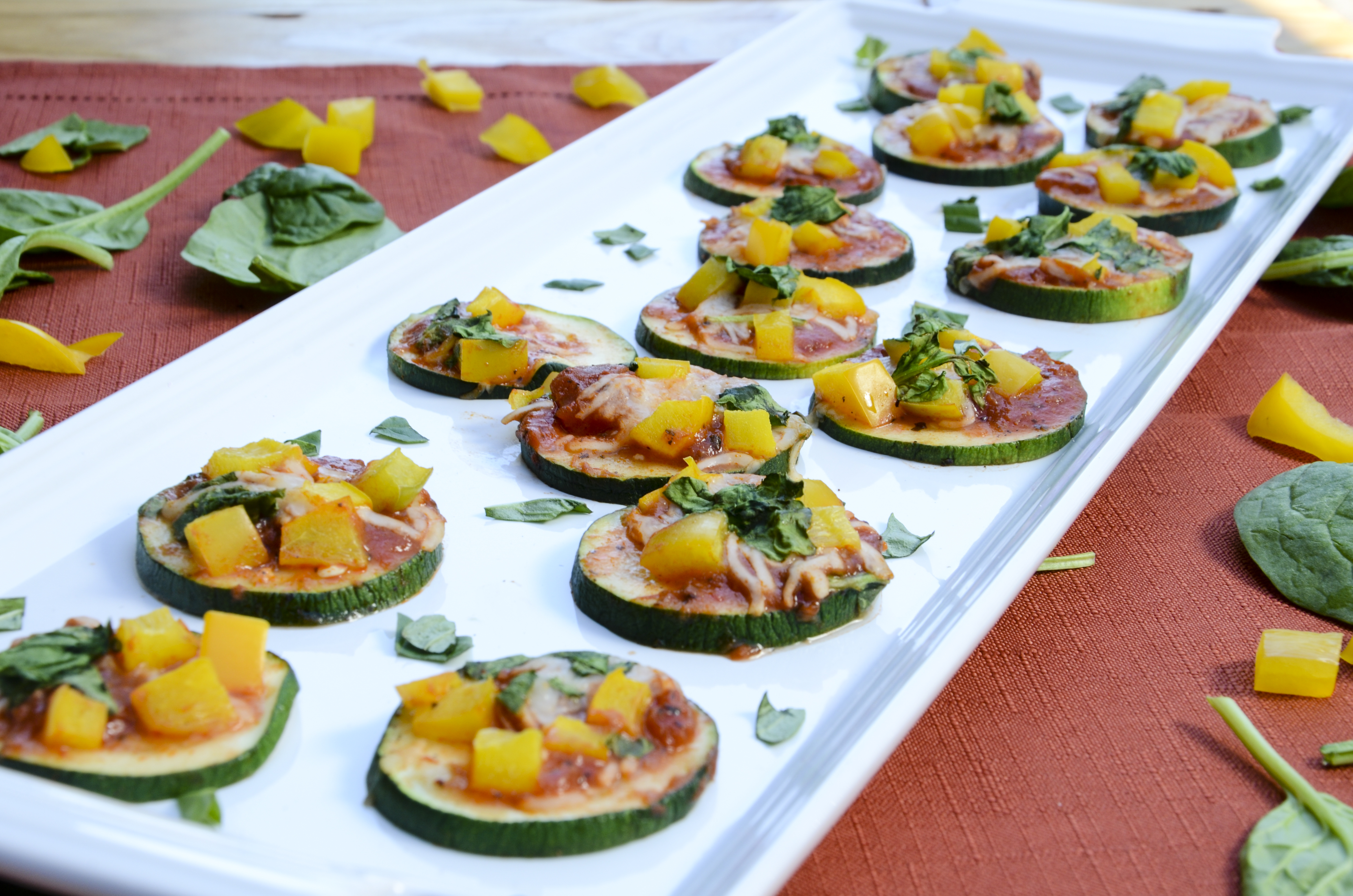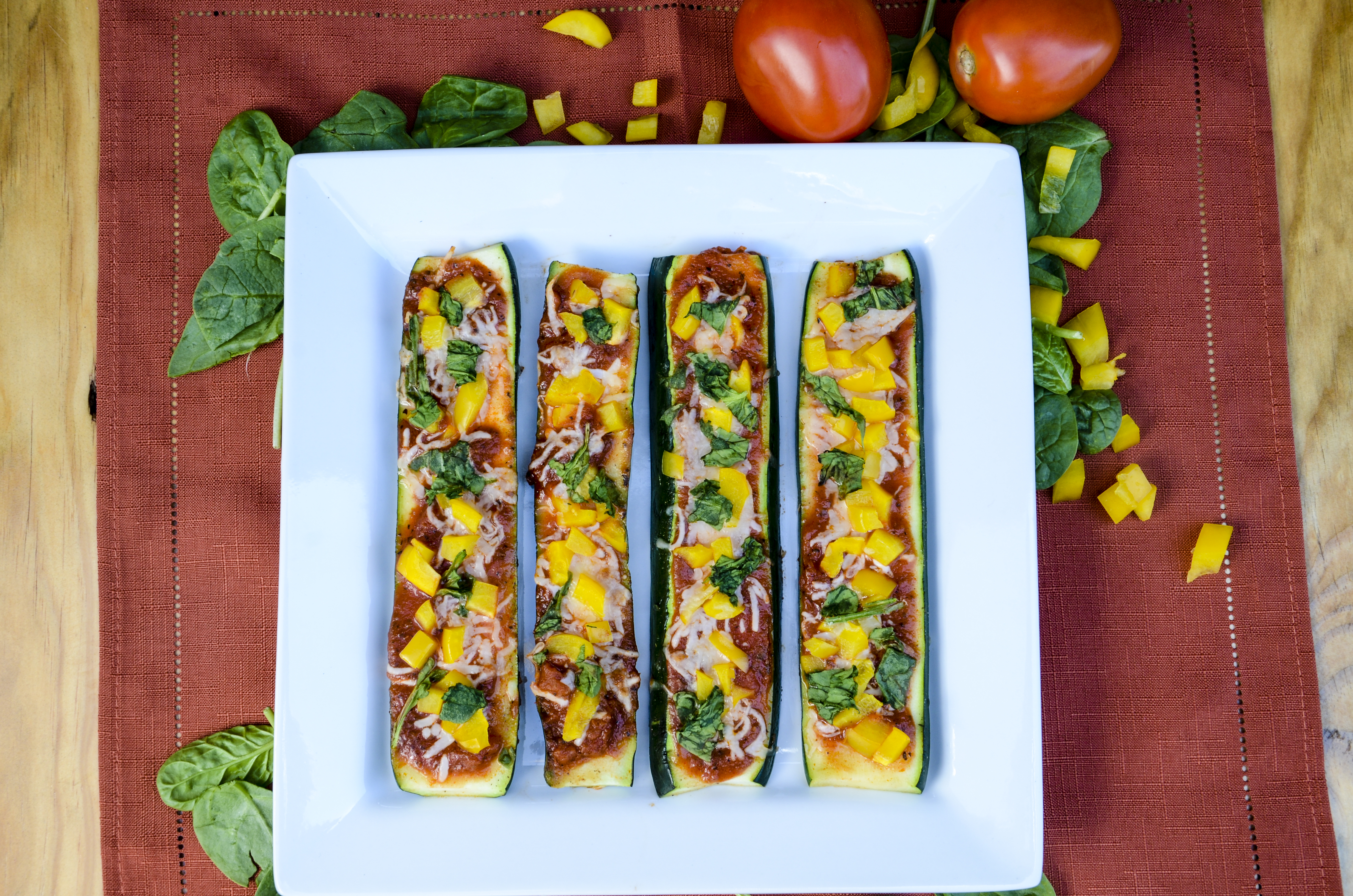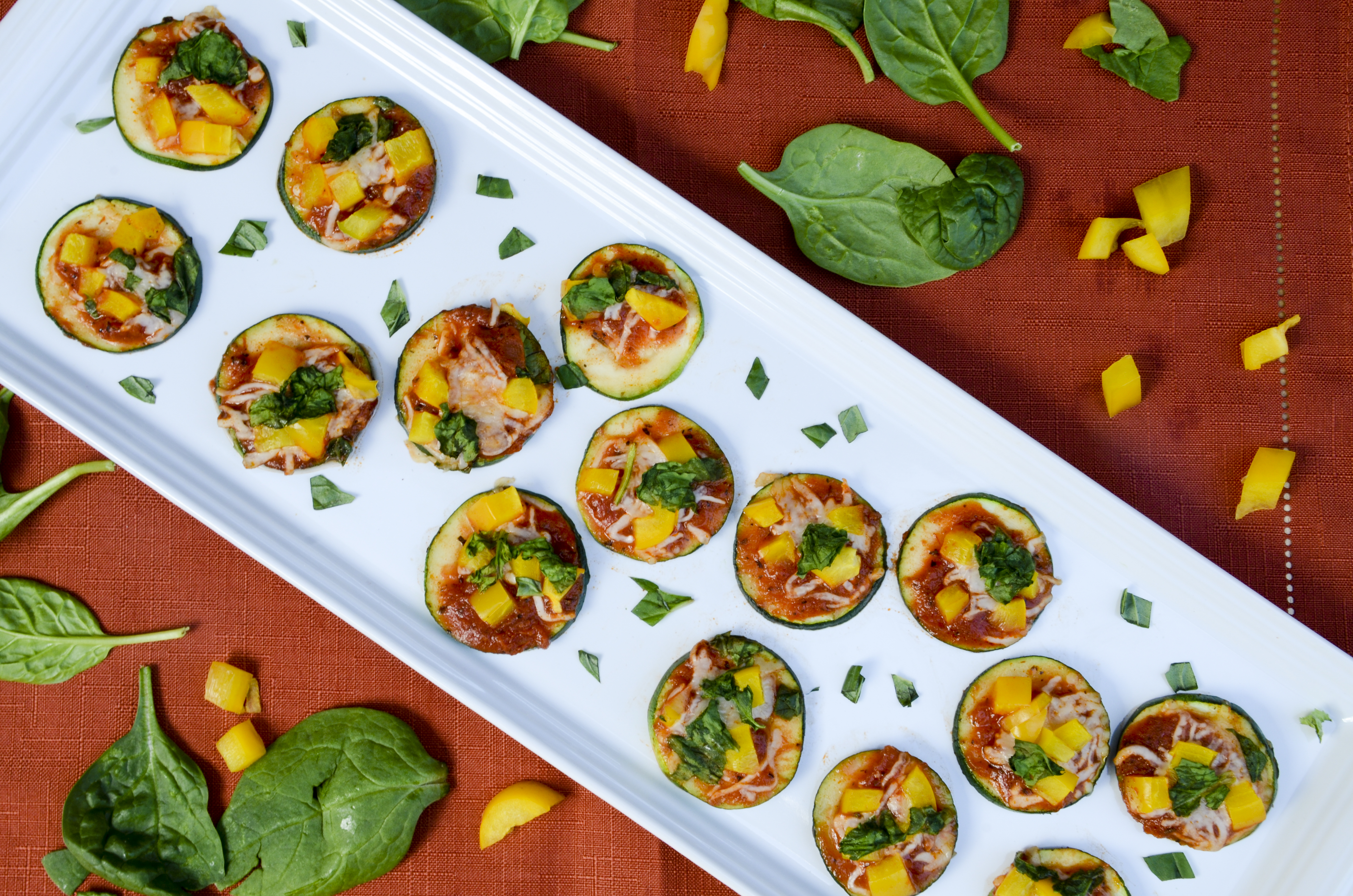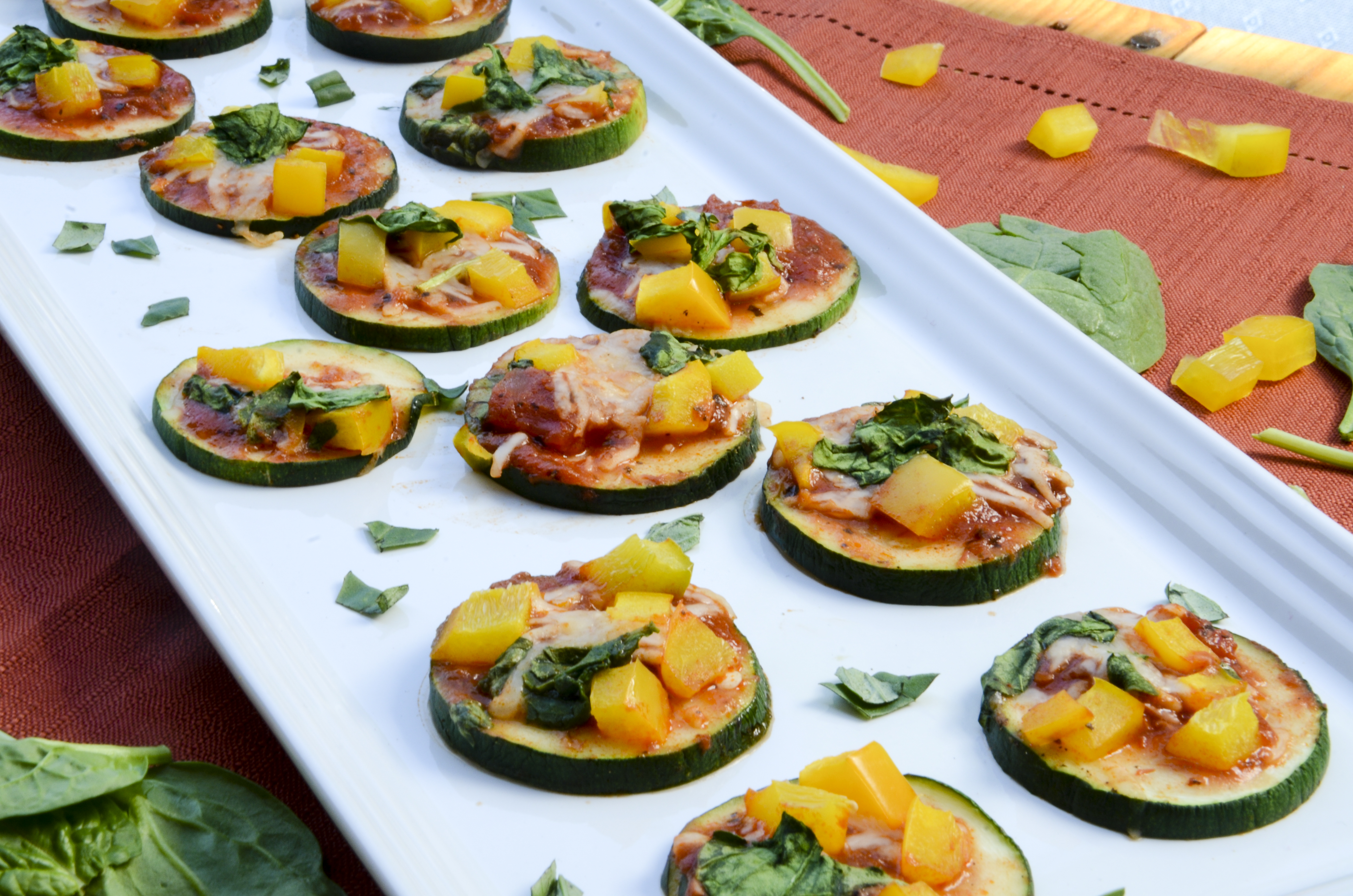 INGREDIENTS
3 medium zucchini
Pinch of salt and pepper
1 small jar low sodium pizza or marinara sauce
¼ cup part skim shredded mozzarella cheese
Other vegetable toppings (onion, bell pepper, olives, or mushrooms)
Eggplant, yellow squash or any other summer squash can also be used for
the "crust" of this pizza.
NUTRITION FACTS FOR ONE SERVING
(4 mini pizza slices)
83 calories; 10 gram carbohydrate; 4 gram protein; 3 gram fat; 3 gram dietary fiber
Average cost for a family of four: $1.62
DIRECTIONS
Turn on oven broiler, or preheat to 425°F. Wash zucchini and cut into slices about ¼ inches thick. Lightly sprinkle both sides with salt and pepper, and place on baking sheet. Spread a small amount of sauce on each zucchini slice, then top with cheese and your choice of veggies. Broil on high for 3-5 minutes, or bake until cheese is melted. Serve immediately!