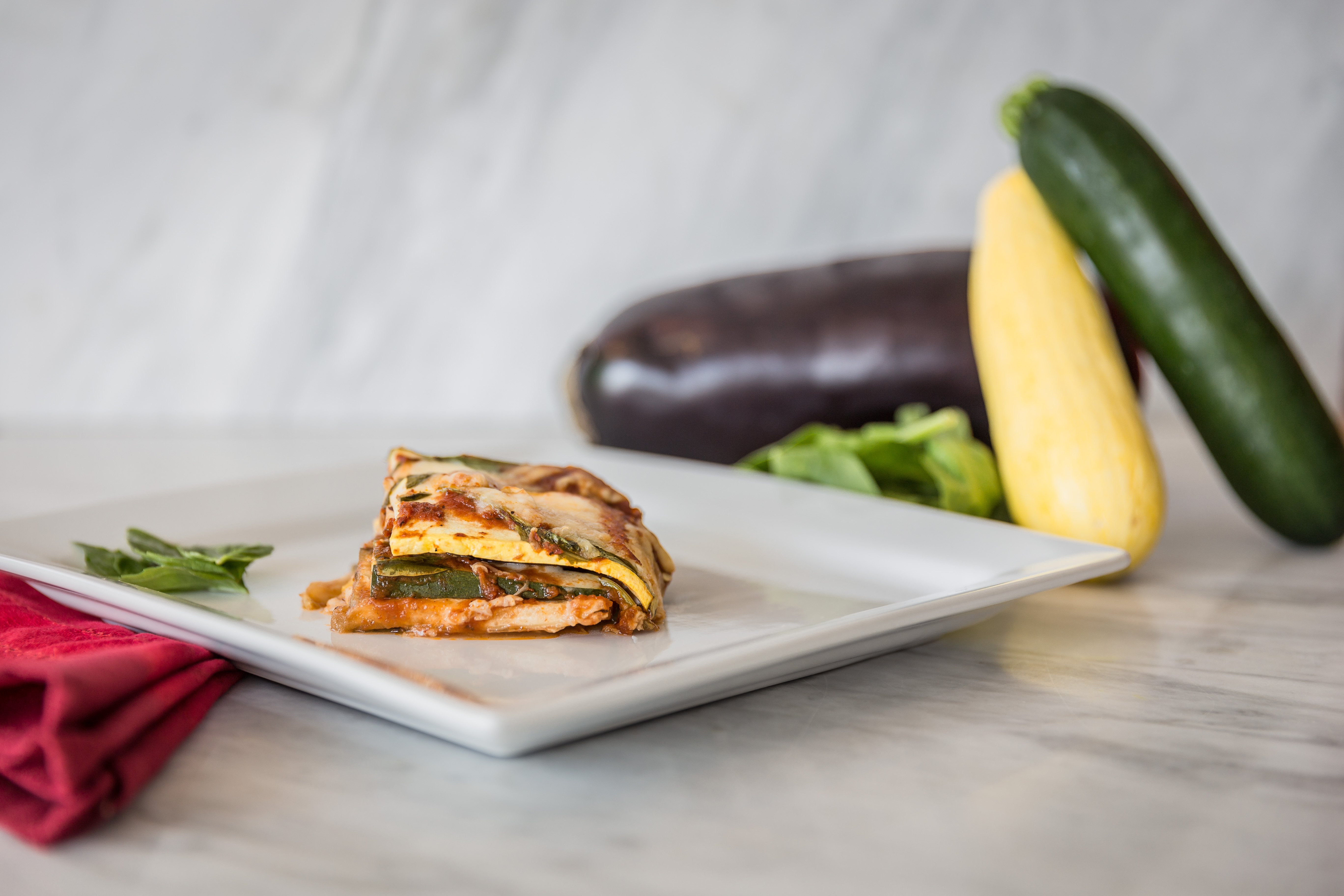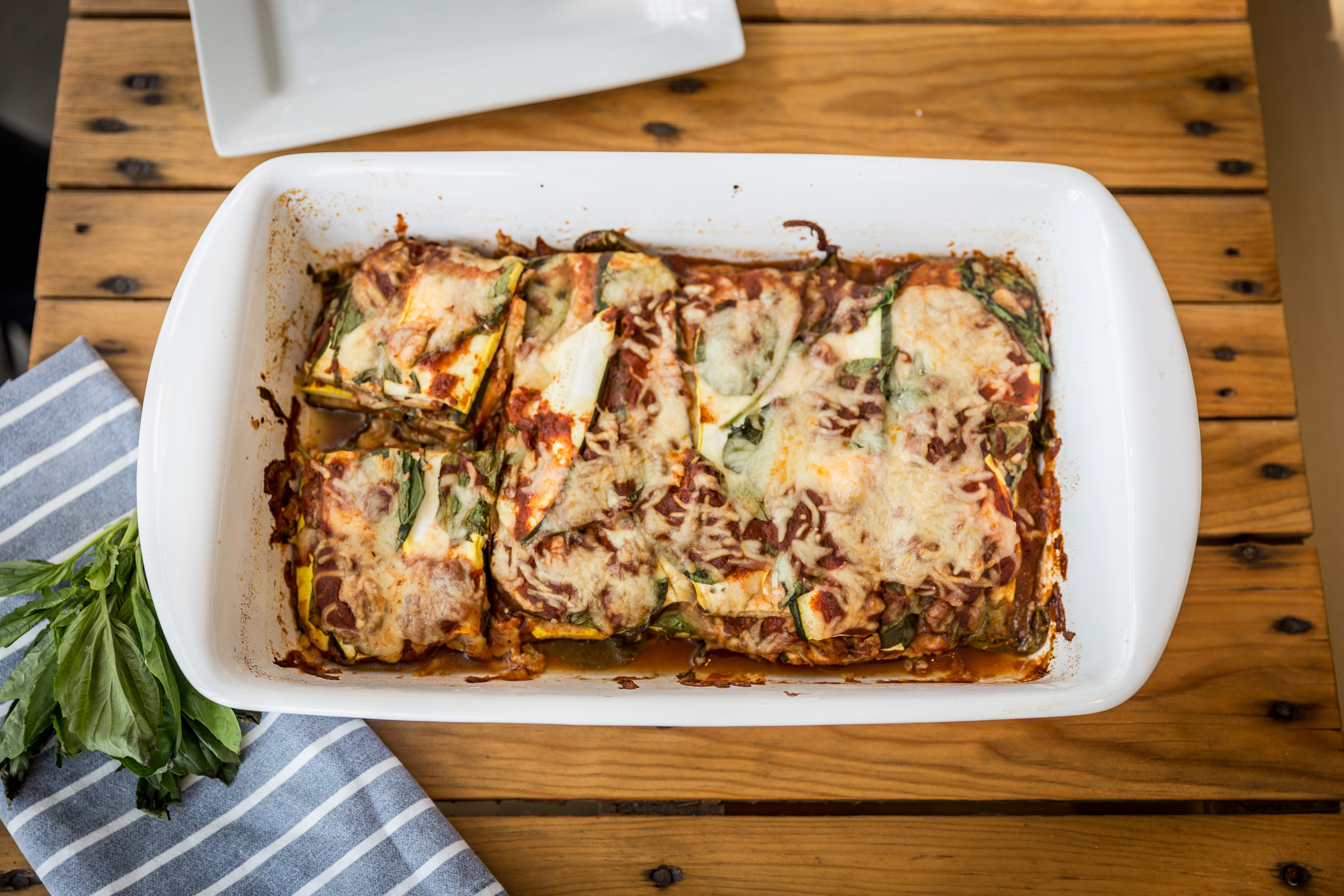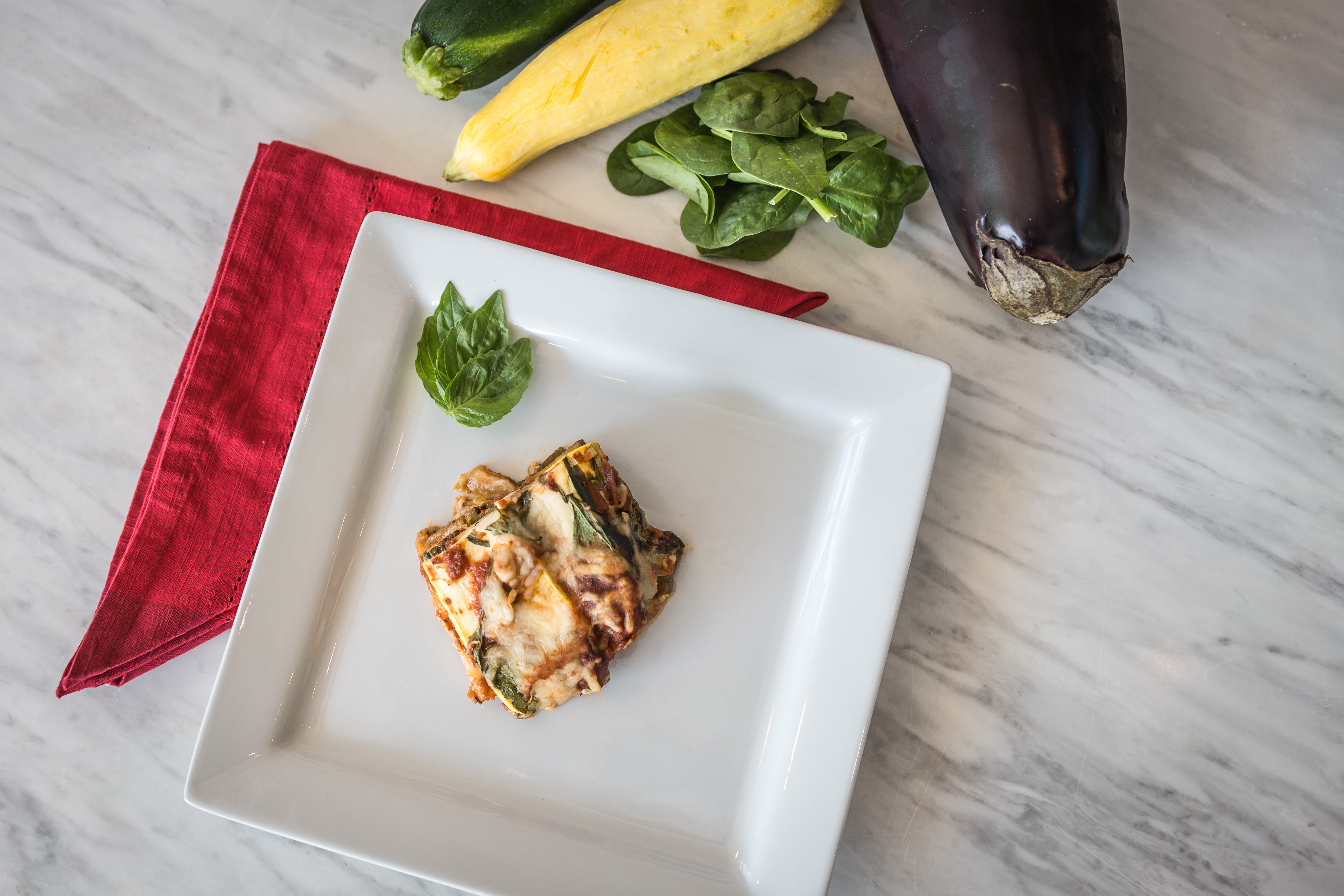 INGREDIENTS
1 large zucchini or calabacita squash, thinly sliced (like a lasagna pasta sheet)
1 yellow squash, thinly sliced
1 eggplant, thinly sliced
3 cups spinach
2⅓ cups marinara sauce
1¾ cup shredded low-fat mozzarella cheese
NUTRITION FACTS FOR ONE SERVING
NUTRITION FACTS FOR ONE SERVING (APPROX 1 4X3 INCH PIECE, MAKES 8 SERVINGS):
164 calories; 17 grams carbohydrate; 7 grams fat; 9 grams protein; 5 grams dietary fiber
AVERAGE COST FOR ONE RECIPE: $5.18
DIRECTIONS
Preheat oven to 375°F. On the bottom of your 9×13 pan, evenly spread ⅓ cup of marinara sauce. Layer eggplant, zucchini, and squash to cover the bottom of the pan. Then add 1 cup of spinach. Next, layer ⅔ cup of marinara to cover the layer of spinach and top with ½ cup of cheese. (Add chopped fresh basil leaves or dried basil for extra flavoring if desired.) Repeat these layers 2 more times, adding an extra ¼ cup of cheese to
the top. Bake in the oven for 20-25 minutes until the veggies are tender.