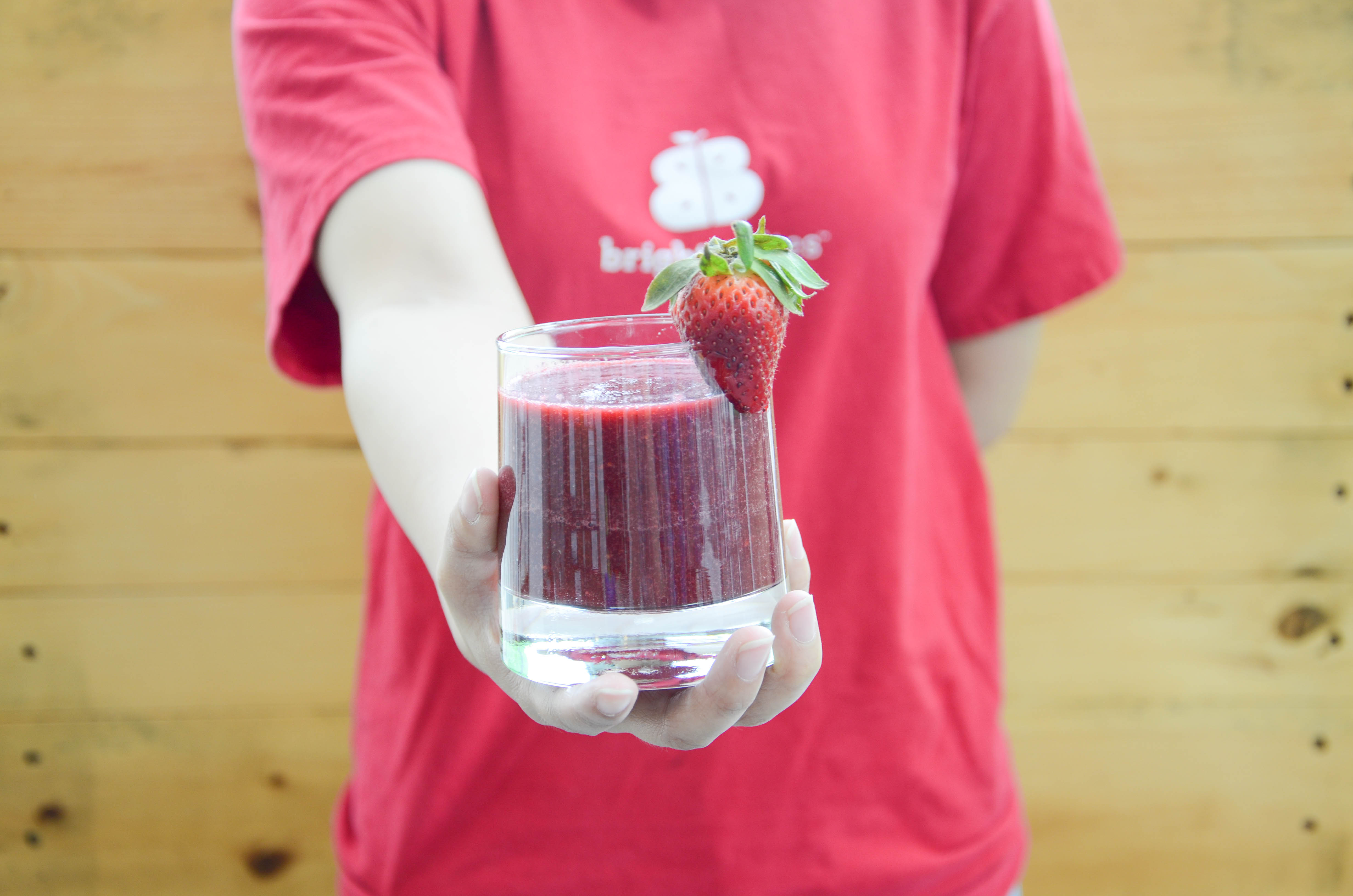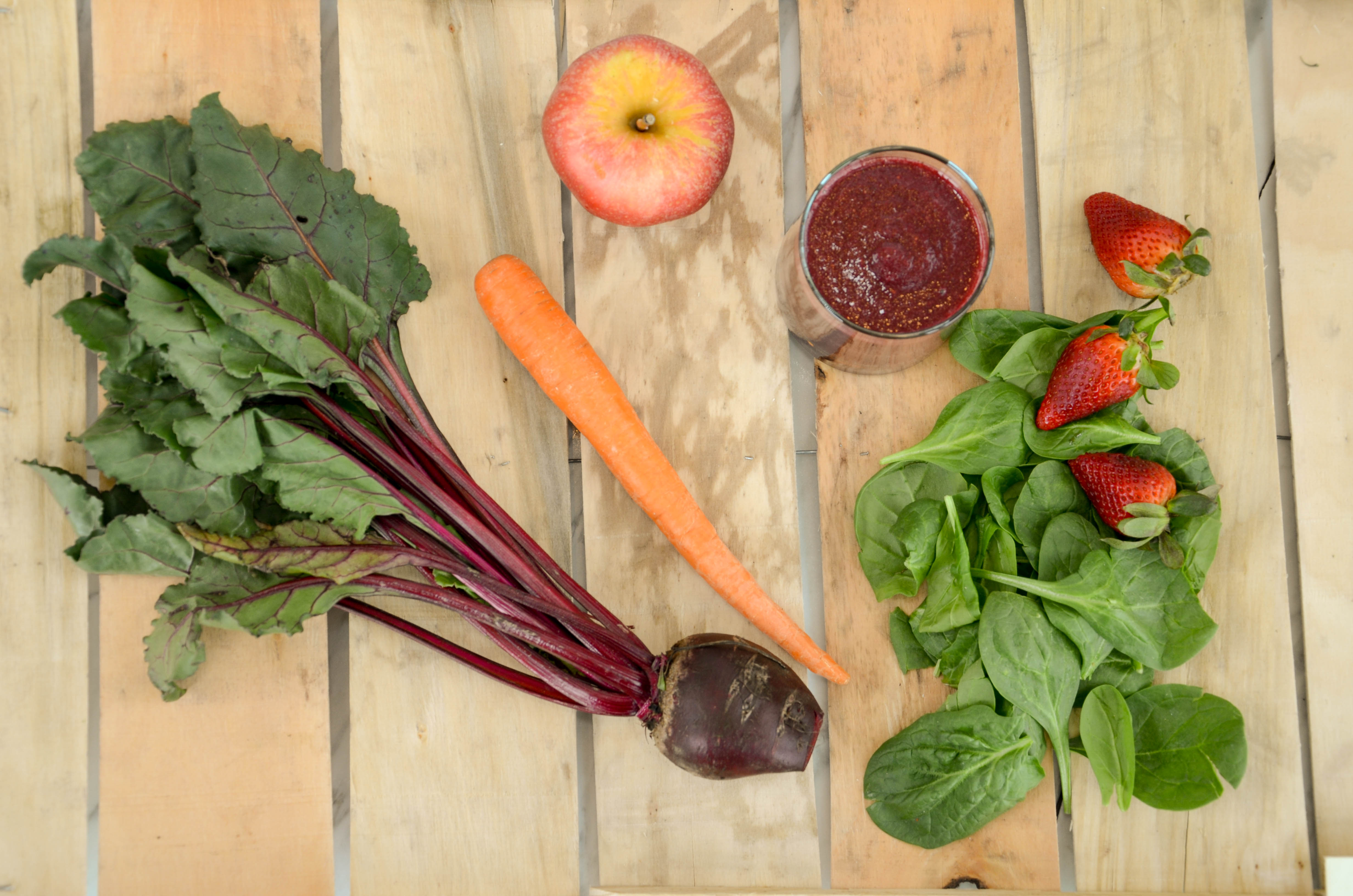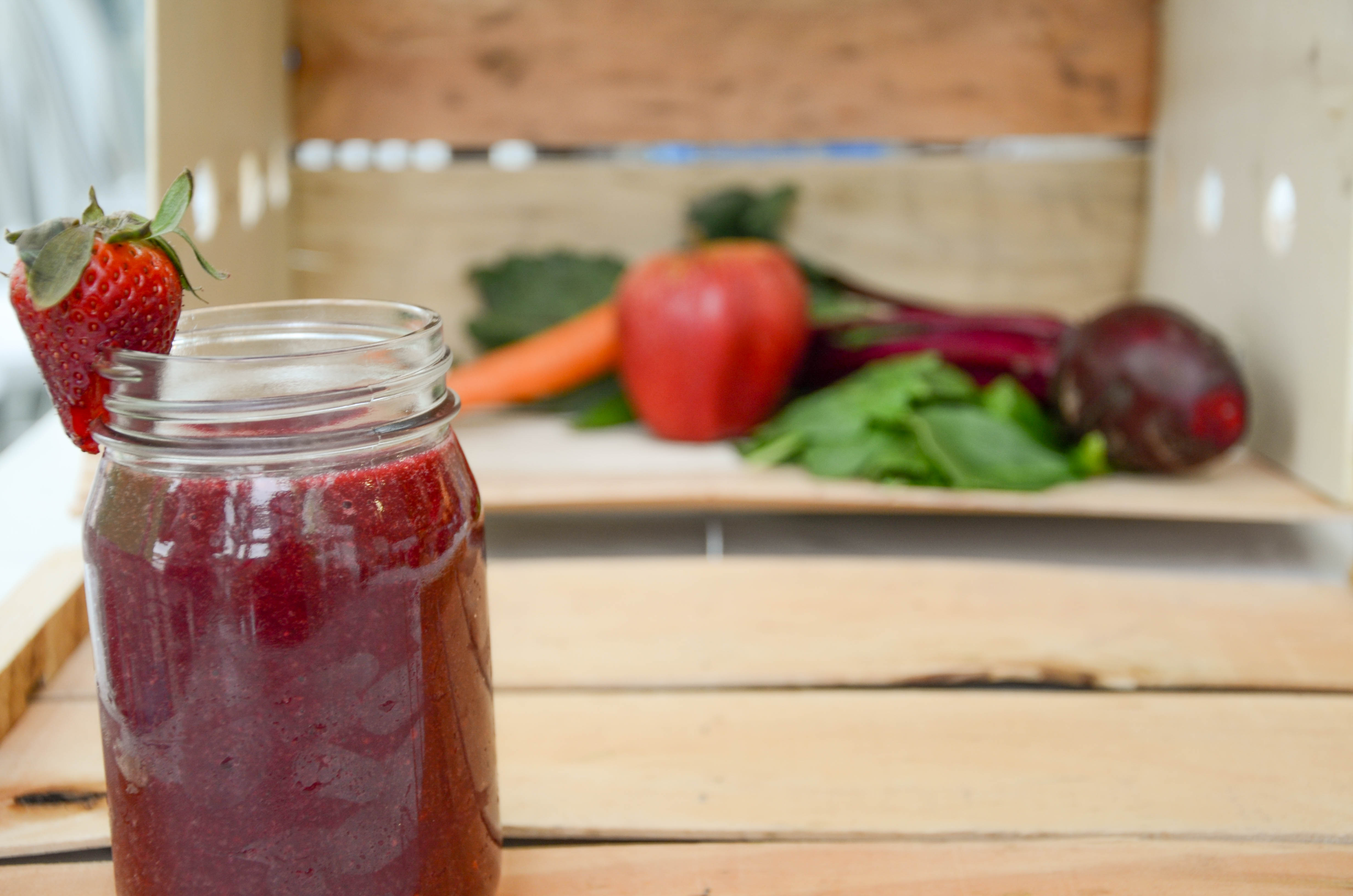 INGREDIENTS
1 red beet, peeled and shredded
1 small apple, chopped
1 medium carrot, peeled and chopped
Handful (about 1 cup) fresh or frozen berries, no sugar added
Handful (about 1 cup) fresh kale, spinach or other leafy greens
½ – 1 cup cold water
Any fruit or veggies you already have can be added to make this drink delicious and nutritious!
NUTRITION FACTS FOR ONE SERVING
(approx. 1 cup; makes 2 servings)
112 calories; 28 gram carbohydrate; 0 gram fat; 3 gram protein; 6 gram dietary fiber
Average cost for one recipe: $3.69
DIRECTIONS
Wash all fresh produce. Remove kale leaves from stem. Combine all ingredients in blender, and puree until smooth.