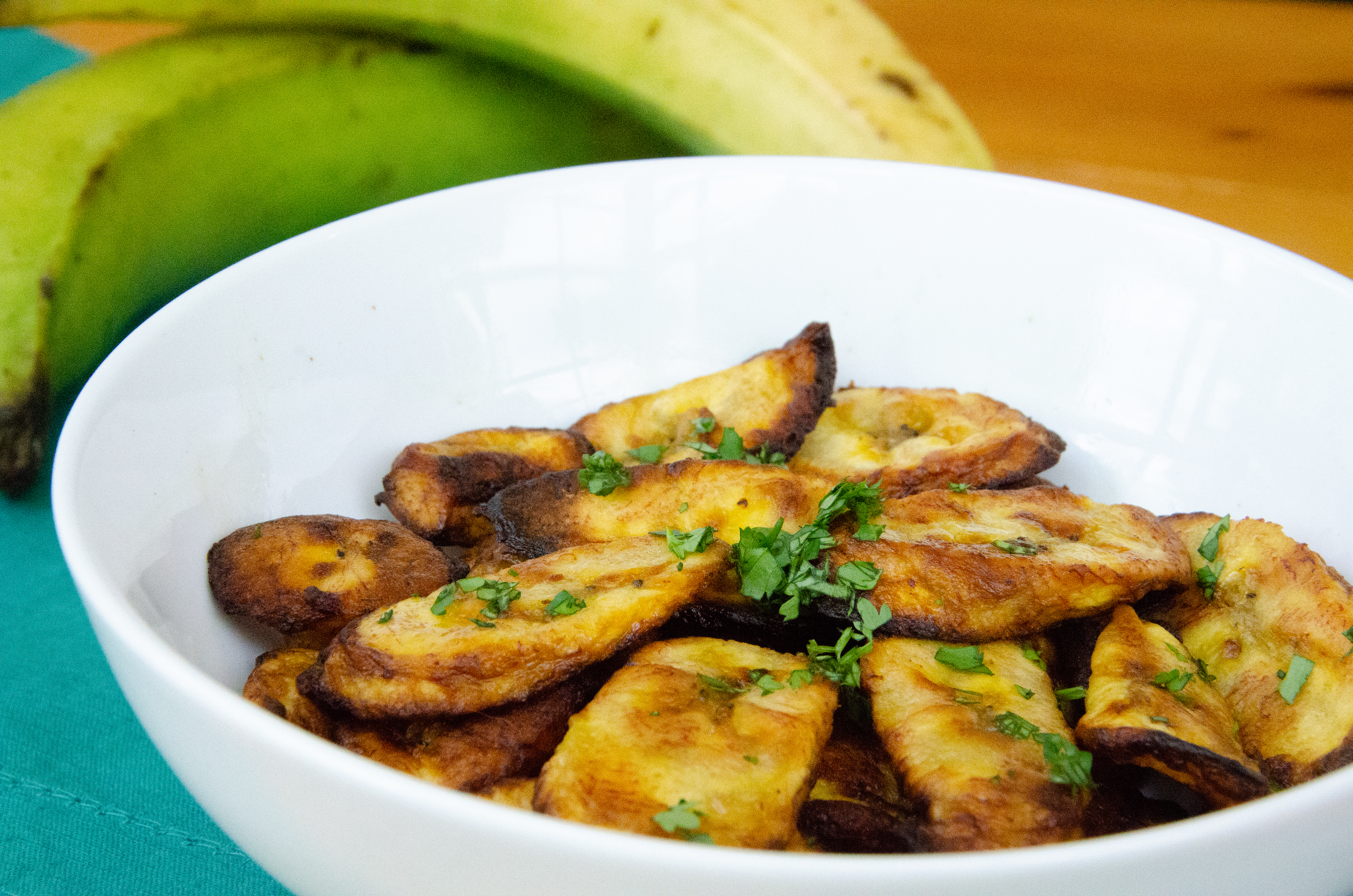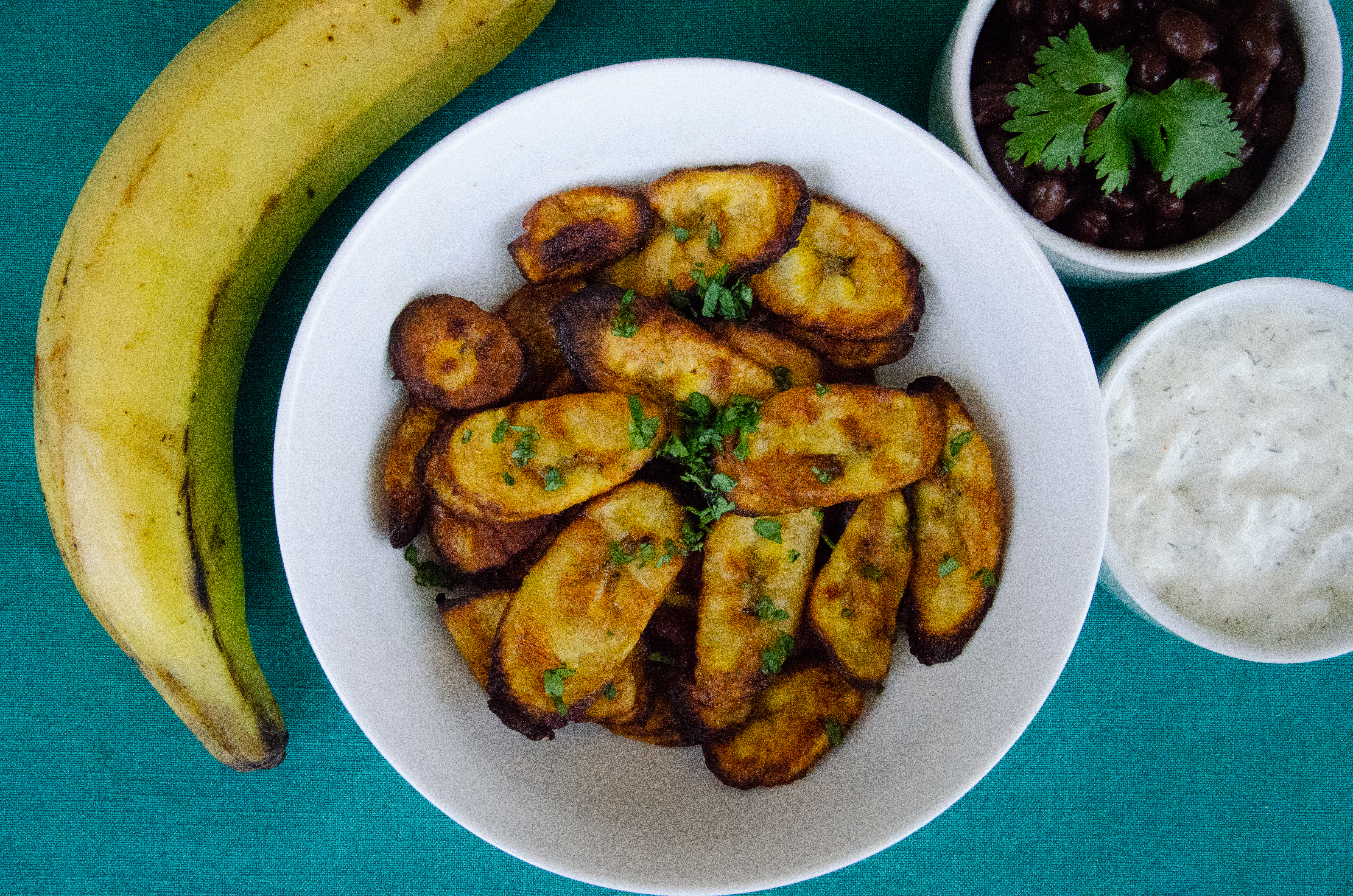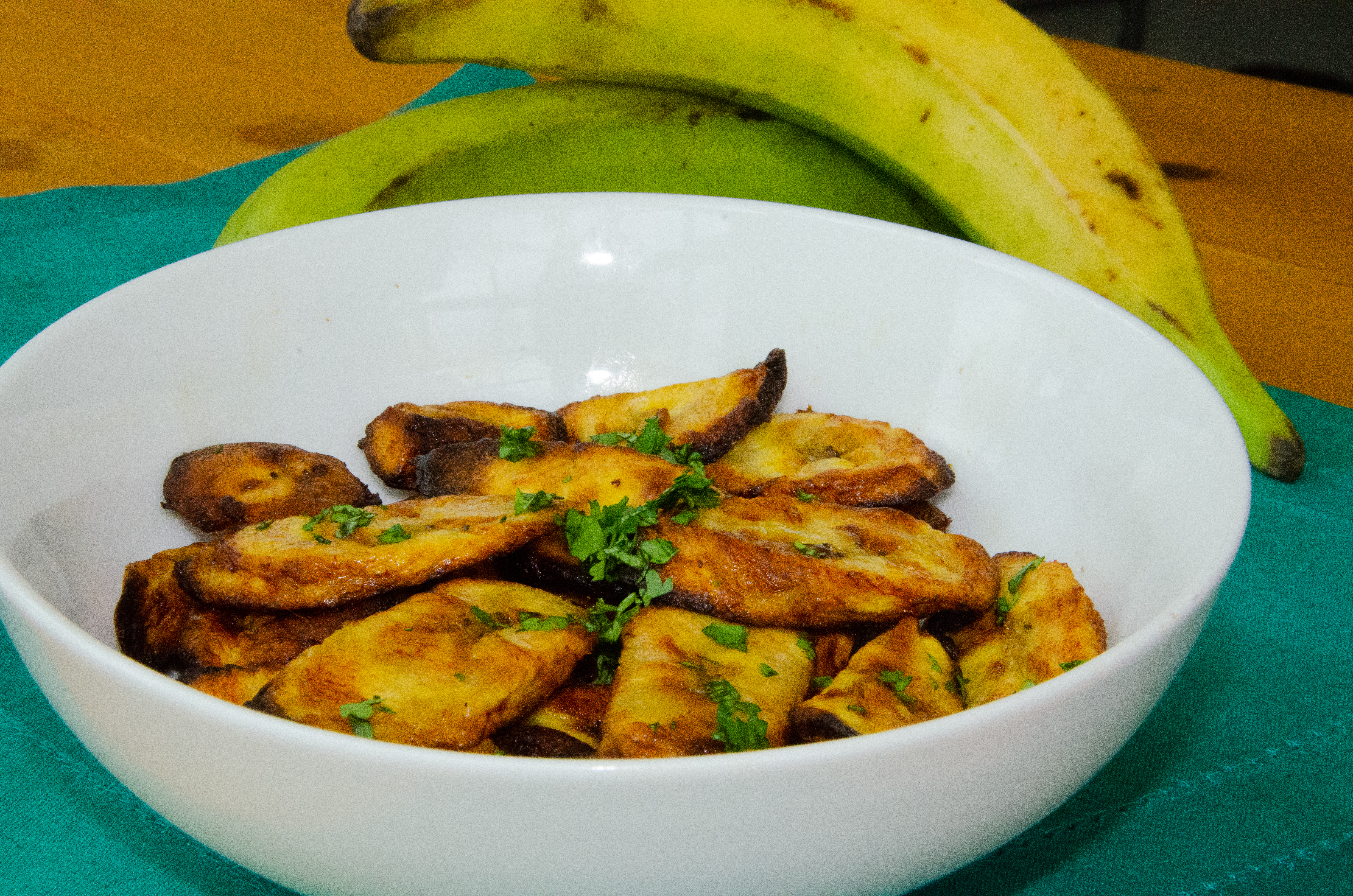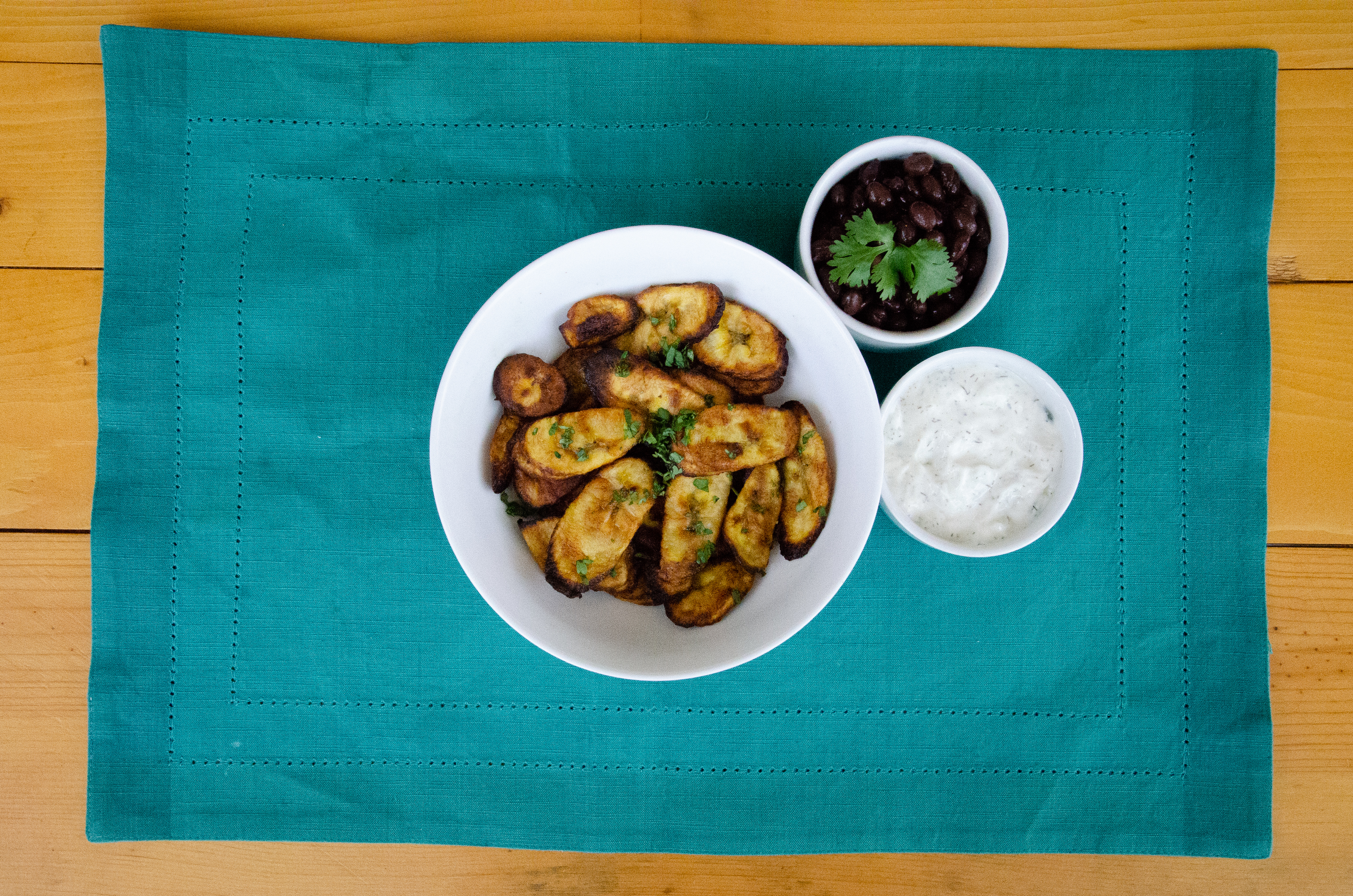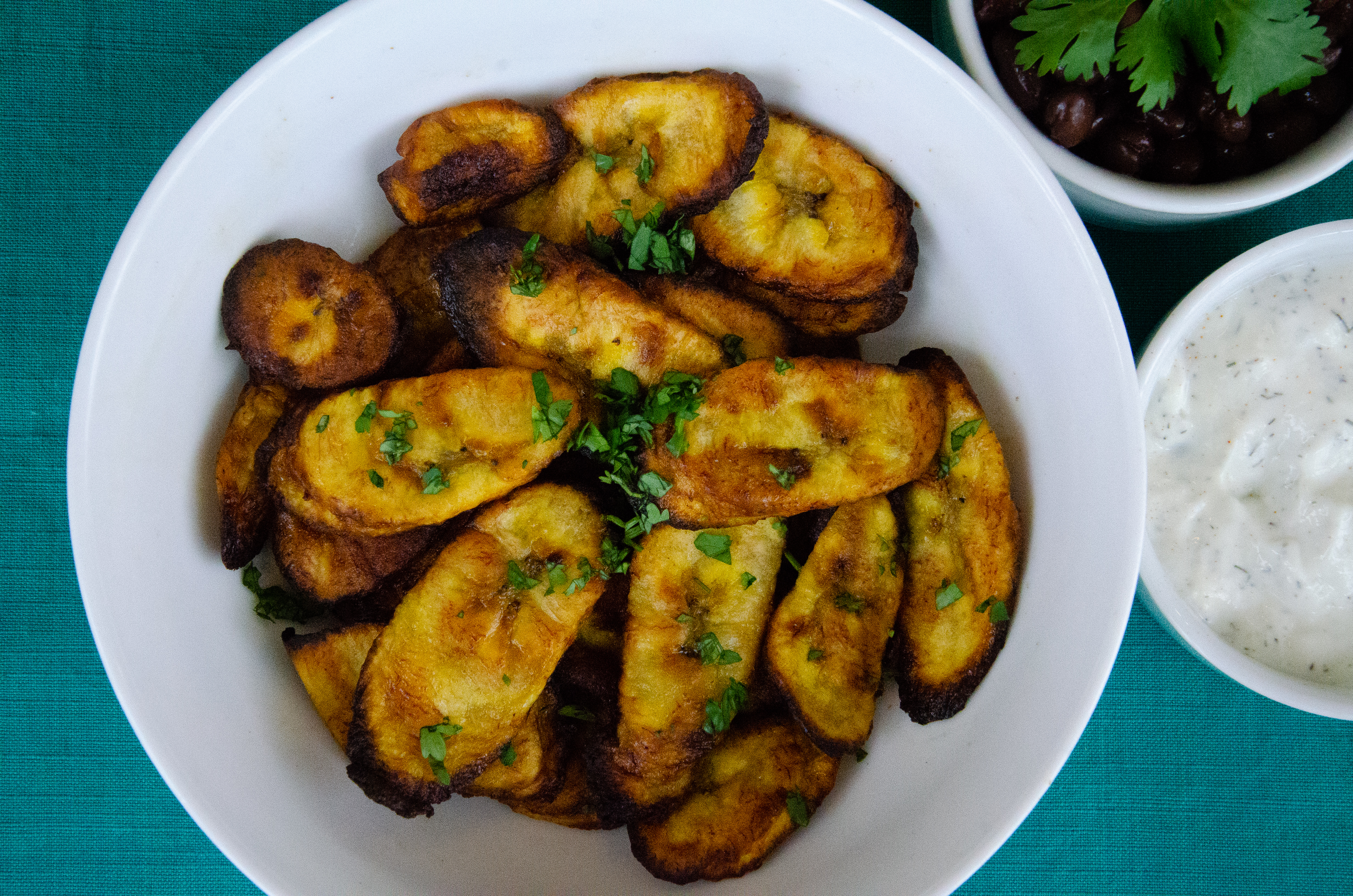 INGREDIENTS
4 very ripe plantains (the skin should be yellow with black spots or even mostly black)
Cooking oil spray
1 tsp kosher salt (optional)
NUTRITION FACTS FOR ONE SERVING
NUTRITION FACTS FOR ONE SERVING (APPROX. 6 SLICES, MAKES 8 SERVINGS):
114 calories; 29 grams carbohydrate; 1 gram fat; 1 gram protein; 2 grams dietary fiber
AVERAGE COST FOR ONE RECIPE: $2.00
DIRECTIONS
Preheat oven to 425°F. Use a nonstick baking sheet or line with parchment paper. Peel plantains by cutting the ends off and then slicing through the skin so it can be peeled off. Once peeled, cut each plantain into ½ inch thick slices. Arrange slices in a single layer on the baking sheet. Lightly spray the top of each slice with oil (and optionally, sprinkle ½ tsp salt), flip slices over and spray again (sprinkle remaining salt if wanted). Bake for 10 minutes, remove tray, turn slices over, and bake another 10 minutes or until golden brown on both sides. Serve warm.