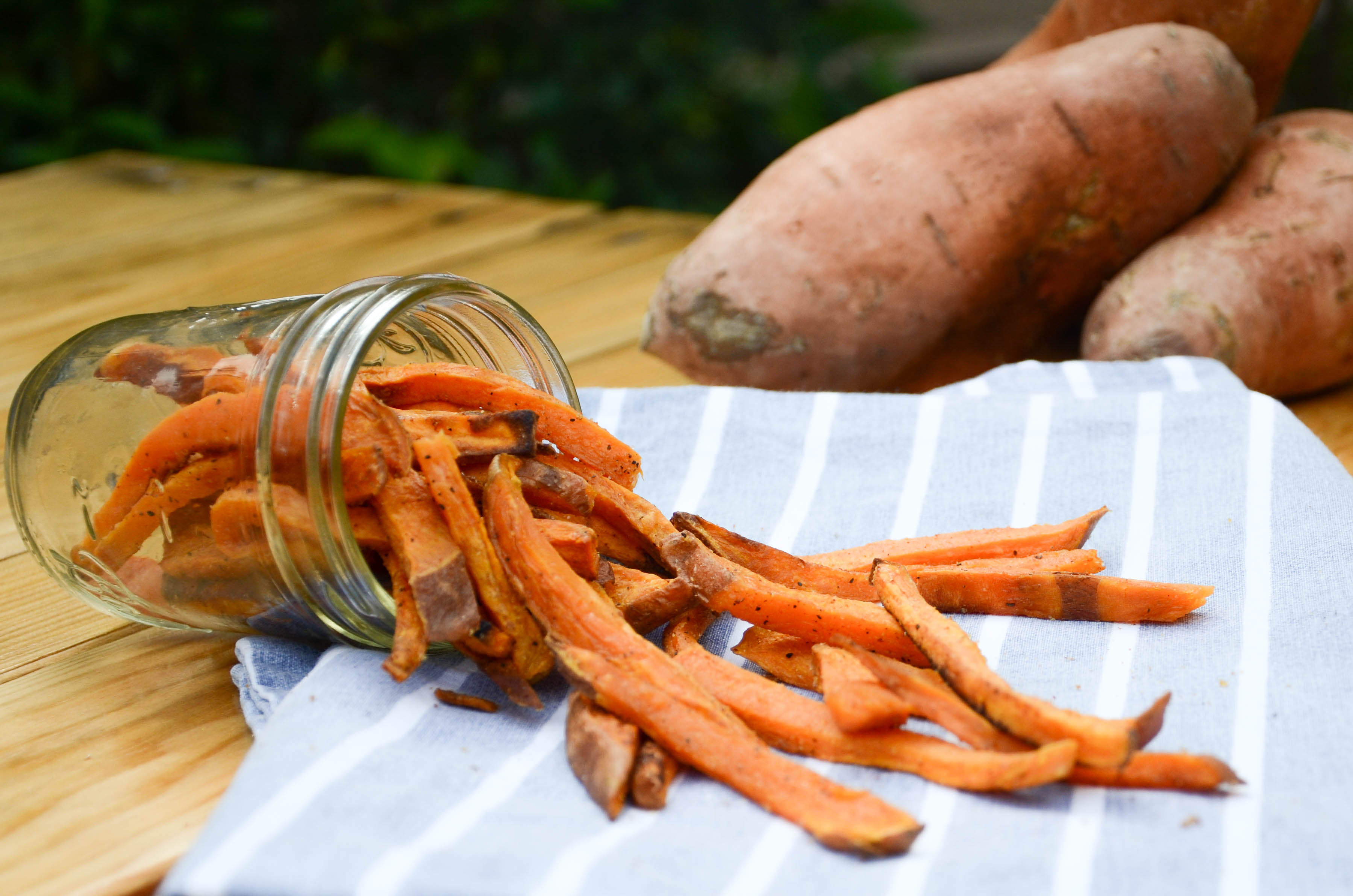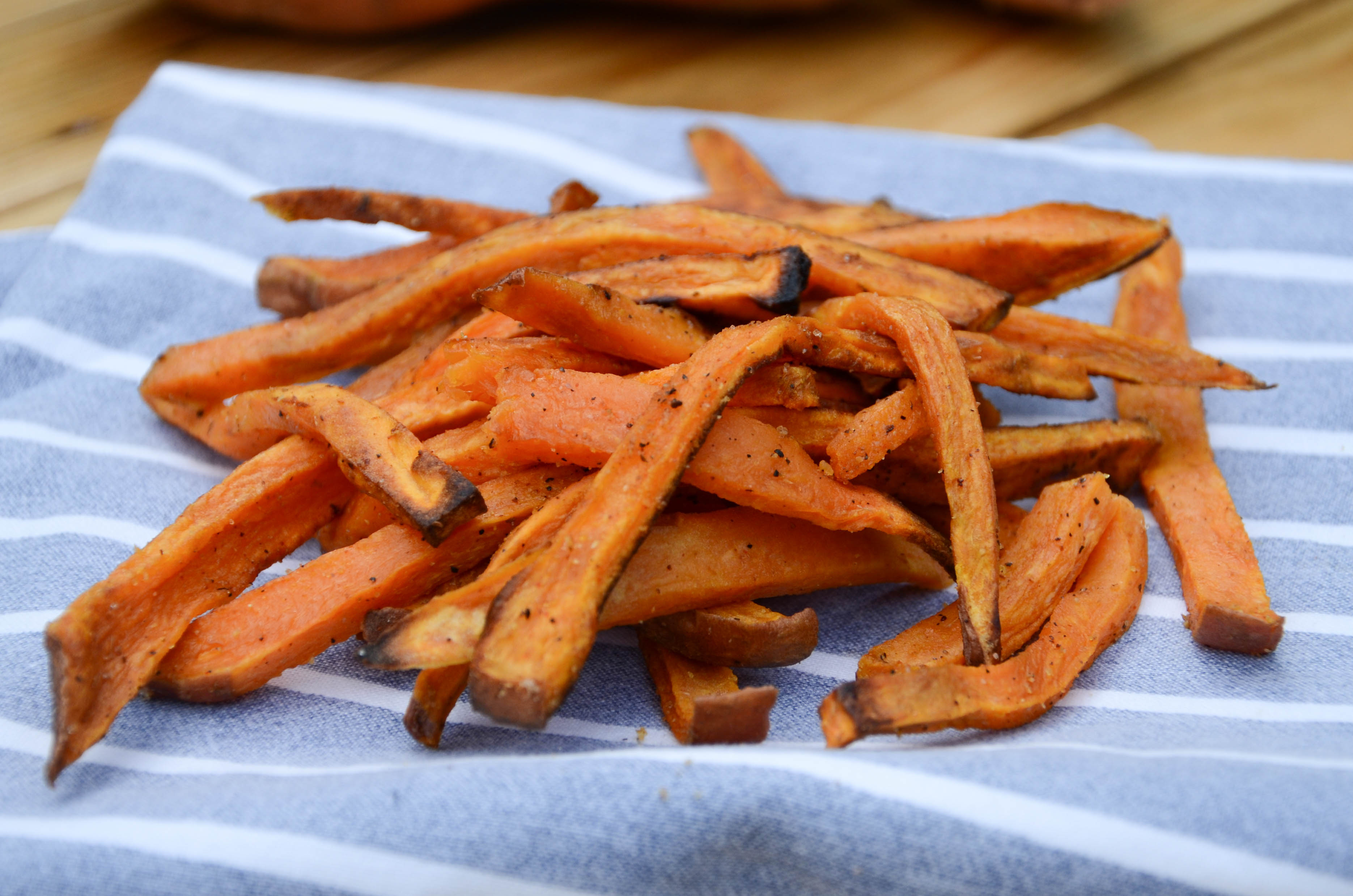 INGREDIENTS
2 medium sweet potatoes
1 Tbsp olive oil
¼ tsp salt
Black pepper, to taste
Your choice of spice (try cayenne, cumin, garlic powder, or paprika) to taste
It's easy to have healthy, yummy "fries" if you make them at home in the oven! Try this recipe with regular white potatoes for classic French fries.
NUTRITION FACTS FOR ONE SERVING
(makes 2 servings)
150 calories; 25 gram carbohydrate; 5 gram fat; 2 gram protein; 4 gram dietary fiber
Average cost for one recipe: $0.35
DIRECTIONS
Heat oven to 450°F. Halve the sweet potatoes lengthwise and cut each half into long spears, about ½ inch thick each. You can peel the potatoes before slicing or you can leave the skin on. Place sweet potato slices into a bag or large bowl. Toss with olive oil, salt, pepper, and your choice of spice. Spread sweet potato slices on a baking sheet. Bake in oven for 15 minutes then turn with a spatula. Bake for another 10-15 minutes. Remove from oven and enjoy!