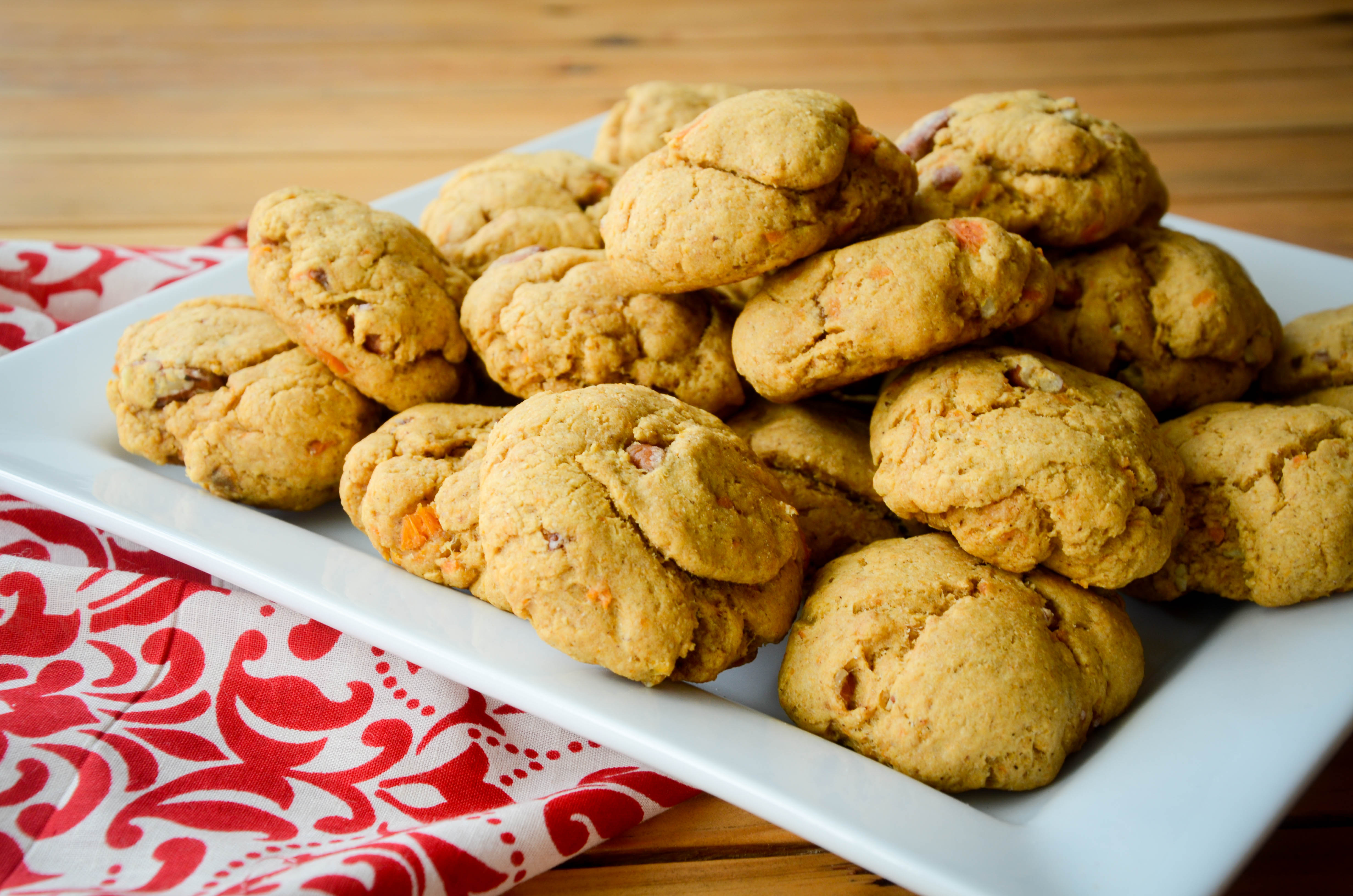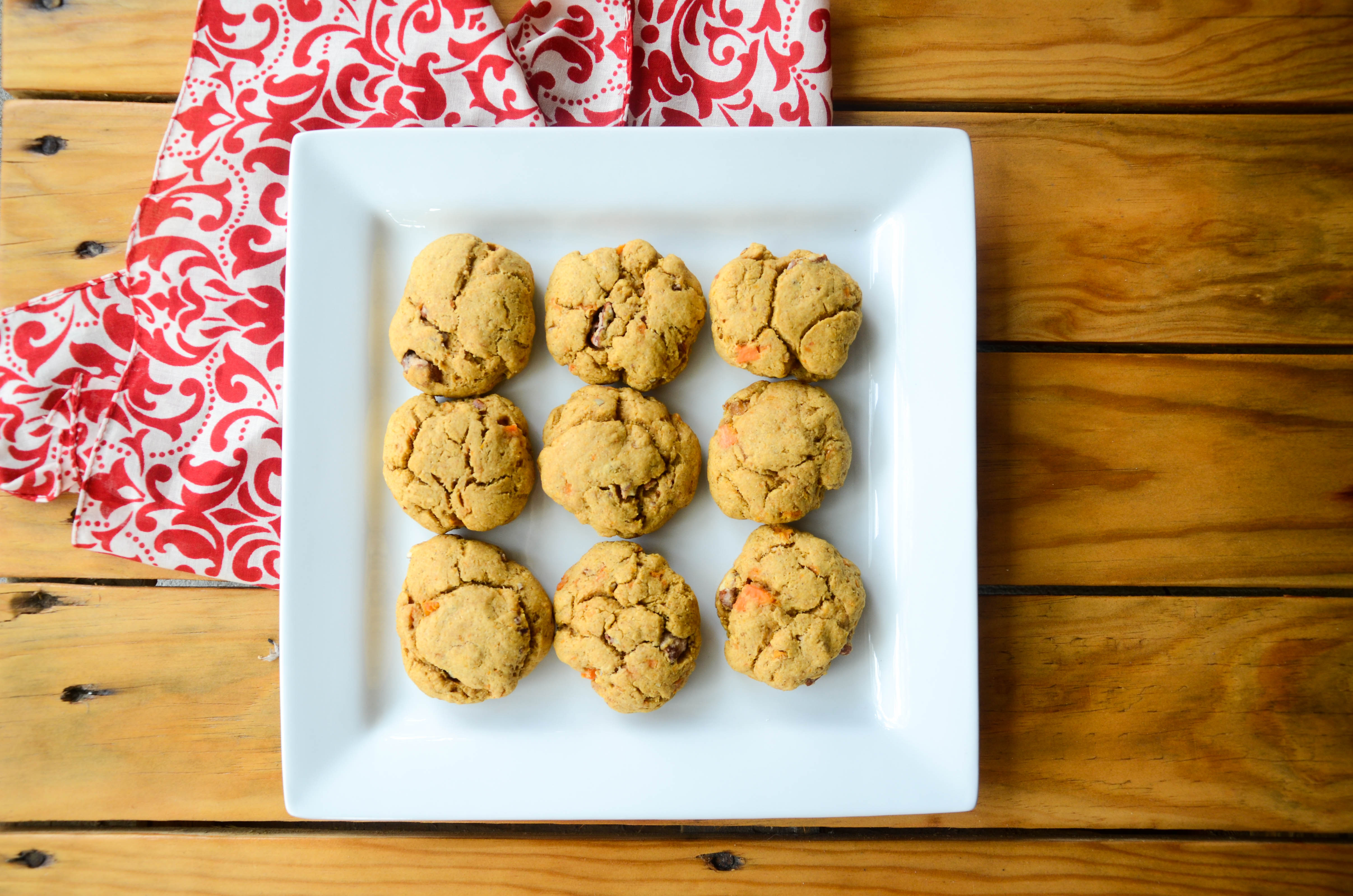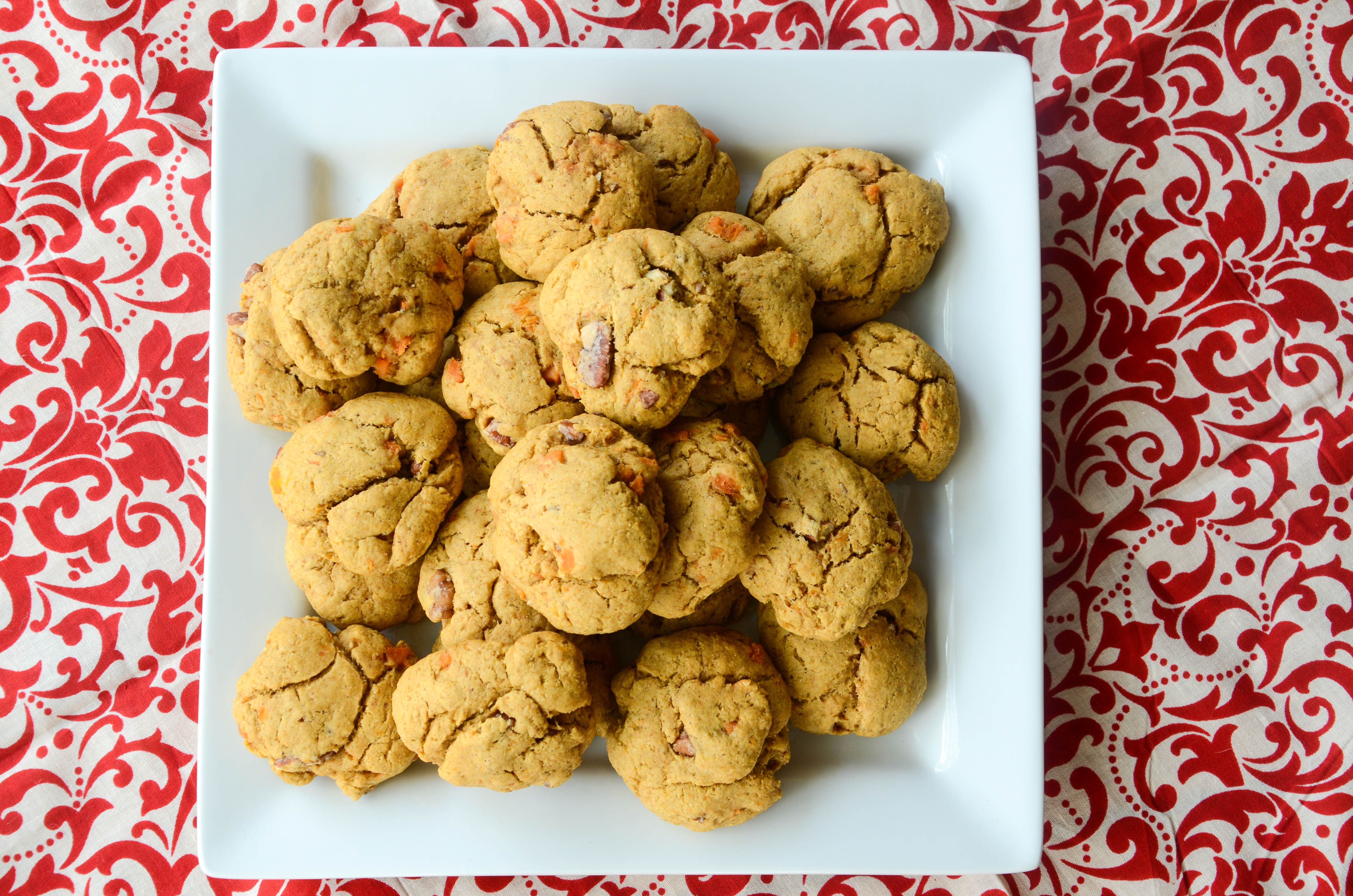 INGREDIENTS
1 medium sweet potato, peeled and chopped
6 Tbsp unsalted butter, divided
½ cup packed brown sugar
¼ cup pumpkin puree
2 tsp vanilla extract
1½ cups whole wheat pastry flour
½ cup white flour
1 tsp baking powder
1 tsp baking soda
½ tsp cinnamon
¼ tsp salt
⅛ tsp ground ginger
⅛ tsp ground nutmeg
⅛ tsp ground cloves
½ cup crushed candied pecans
NUTRITION FACTS FOR ONE SERVING
(approx 1 cookie, makes 24 servings):
95.2 calories; 13.8 grams carbohydrate; 4.1 grams fat; 1.6 grams protein; 1.4 grams dietary fiber
Average cost for one recipe: $3.72
DIRECTIONS
In a small bowl, microwave the chopped sweet potato for 4 minutes. Remove from the microwave, toss the sweet potatoes with 2 Tbsp of butter, and cook for another 2-3 minutes in the microwave, or until the sweet potatoes are soft. Then, place the sweet potato in a large mixing bowl and mix with an electric mixer until pureed. Add the remaining 4 Tbsp of butter, the brown sugar, pumpkin puree, and the vanilla. Mix on high until well combined. Next, in a medium bowl, stir the flours, baking soda, baking powder, cinnamon, salt, and spices (dry ingredients) together. Once combined, add half of the dry ingredient mixture to the wet and begin to mix with an electric mixer. Slowly add in the rest of the dry mixture and mix until well incorporated. Then, pour in the pecans and stir together with a spoon. Cover the bowl with plastic wrap and place the dough mixture in the refrigerator for 30 minutes to chill. Preheat oven to 350°F and spray 2 cookie sheets with cooking spray. Once chilled, scoop the cookie dough into small balls and place on the cookie sheets. The dough will yield 24 small cookies. Place in the oven for 13-15 minutes, or until golden brown. Remove from oven, allow to cool, and enjoy!