Surprise Fries (Eggplant Dippers)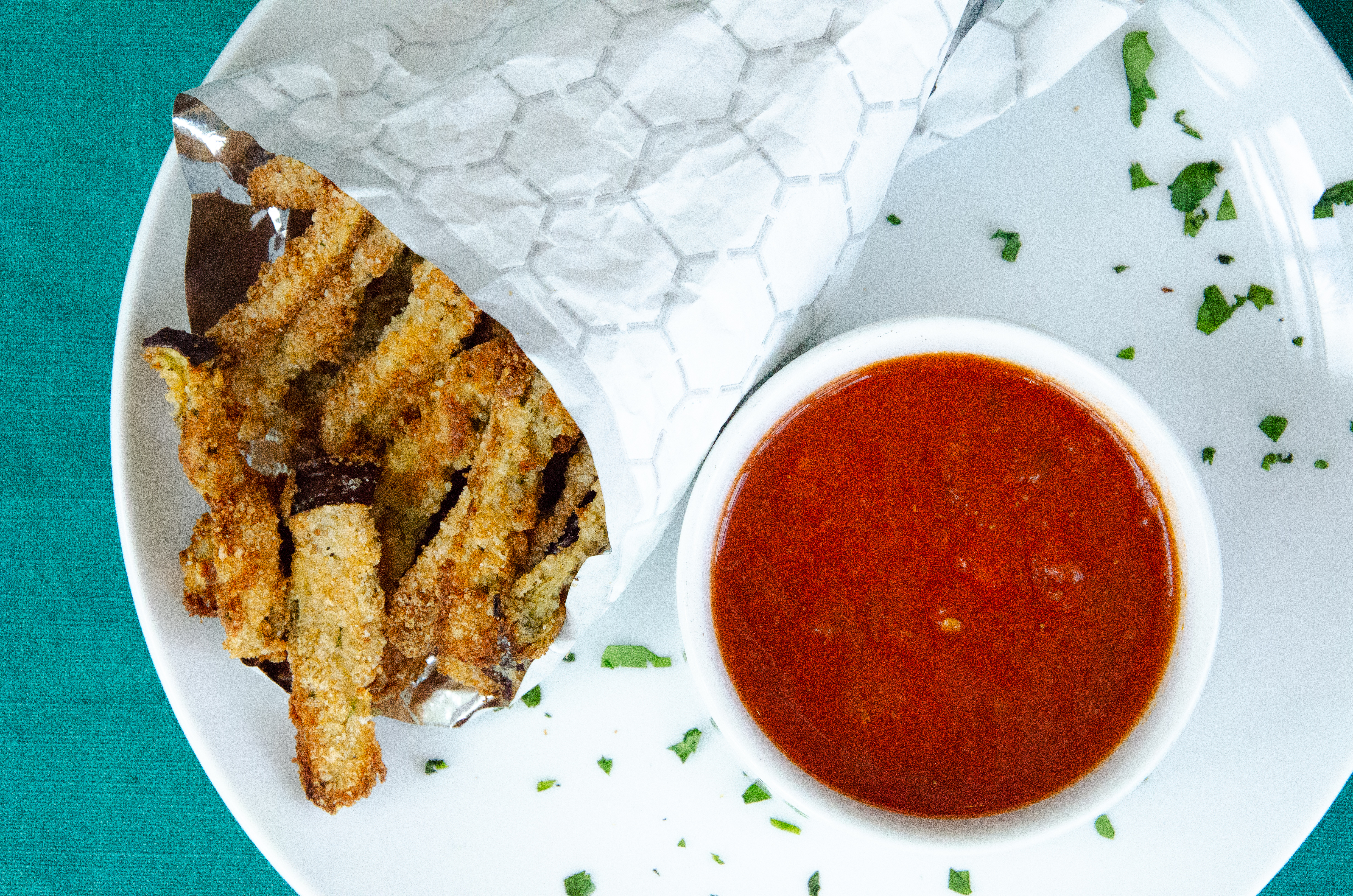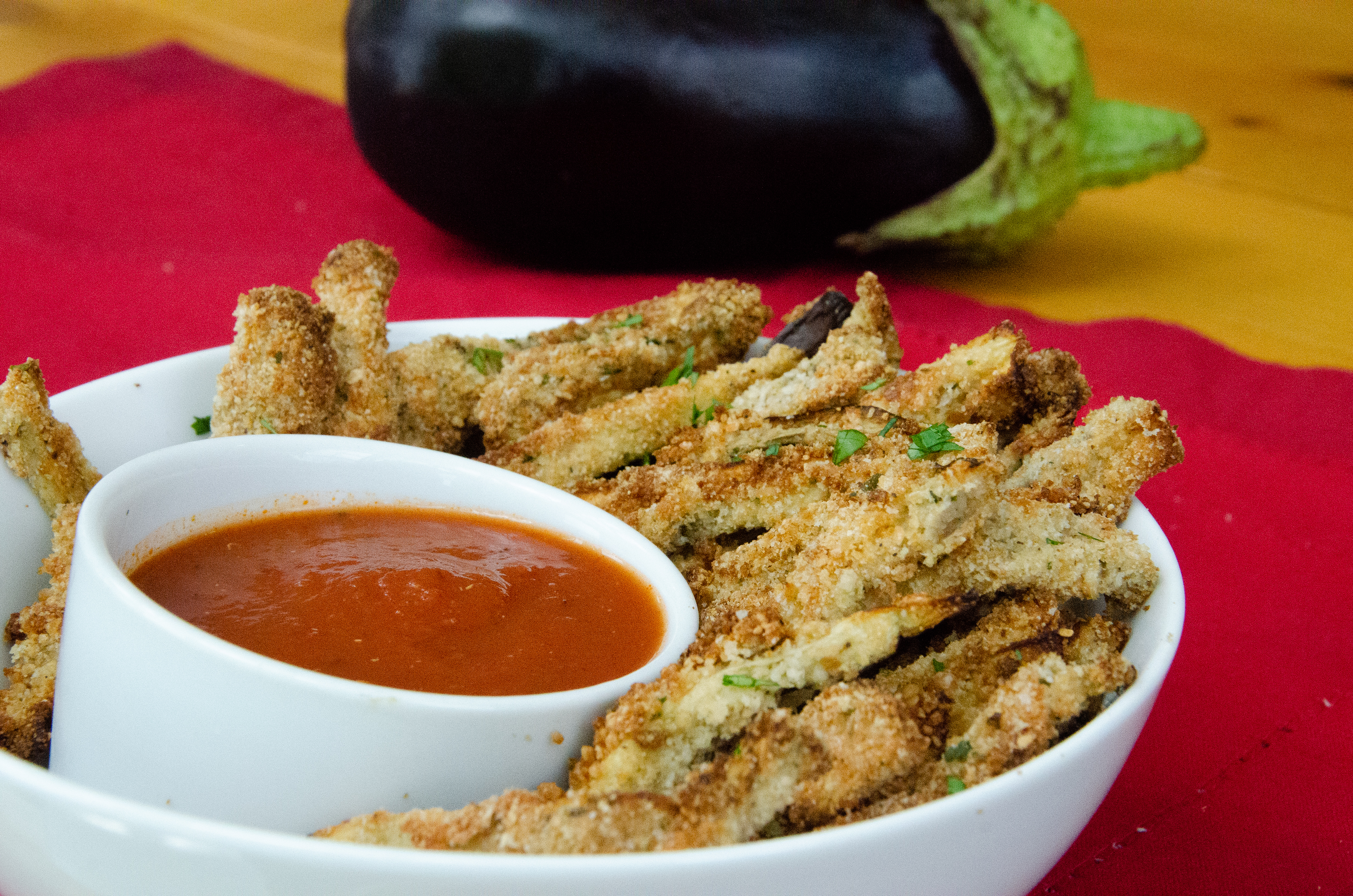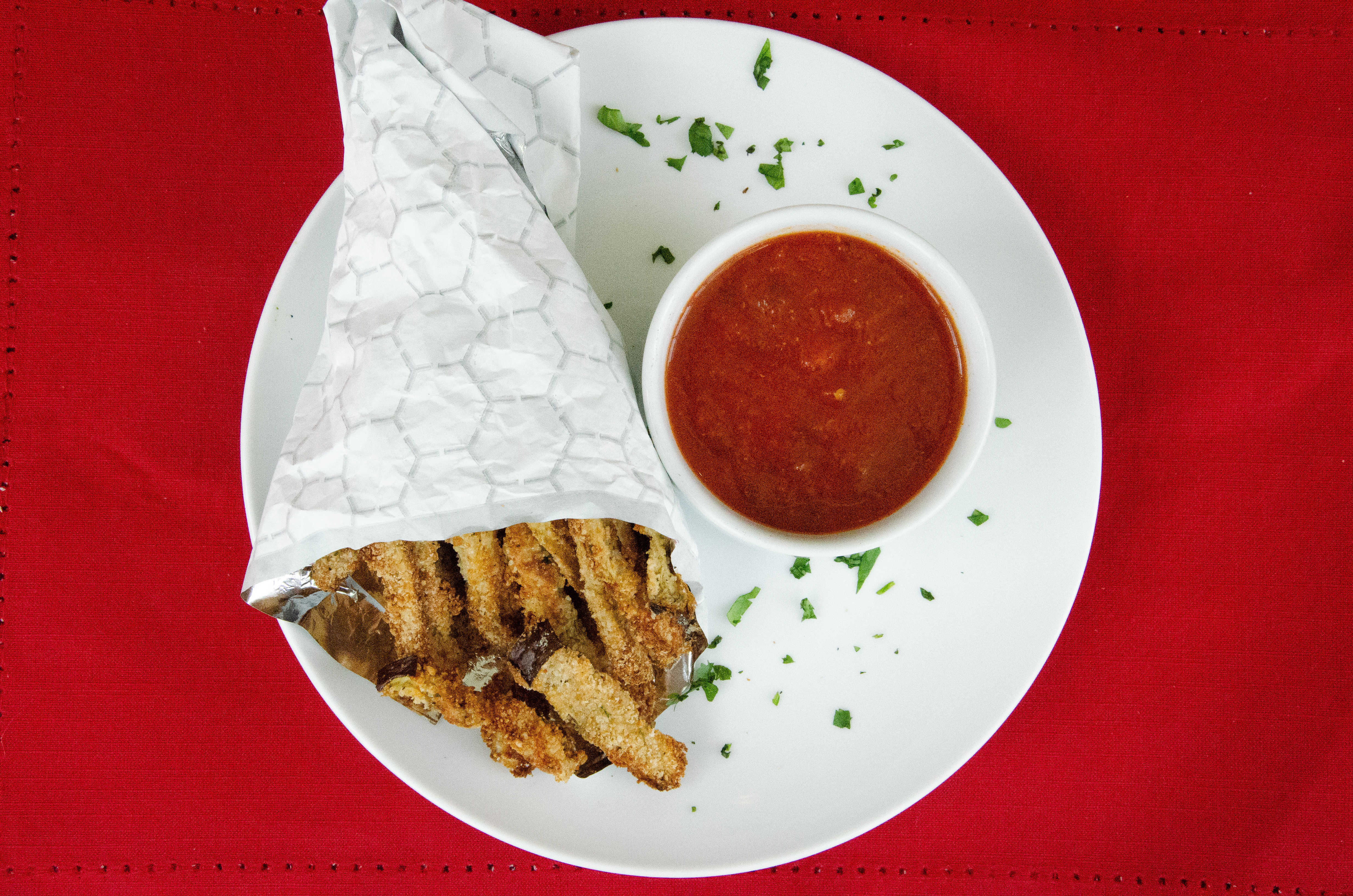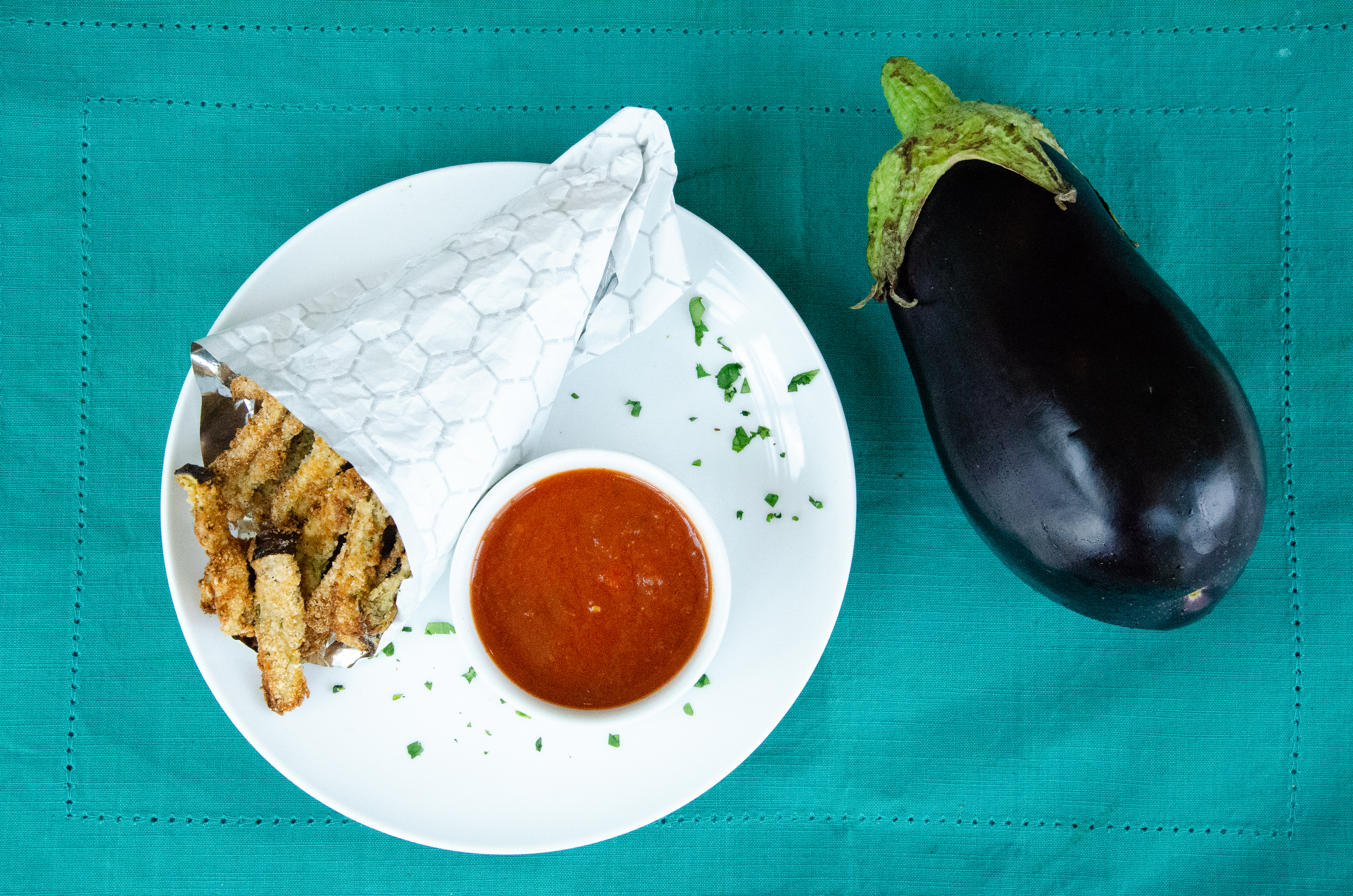 INGREDIENTS
2 medium eggplants
2 tsp canola or olive oil
1 tsp Italian seasoning
½ tsp salt
¼ tsp ground black pepper
1¼ cups breadcrumbs
⅓ cup Parmesan cheese
4 egg whites, lightly beaten
Cooking spray
2 cups marinara sauce
NUTRITION FACTS FOR ONE SERVING
NUTRITION FACTS FOR ONE SERVING (APPROX. 10 "FRIES", MAKES 4 SERVINGS):
385 calories; 58.5 grams carbohydrate; 10.6 grams fat; 16.4 grams protein; 14.3 grams dietary fiber
AVERAGE COST FOR ONE RECIPE: $6.16
DIRECTIONS
Preheat the oven to 400°F. Spray 2 sheet pans with
cooking spray. Next, cut off the ends of the eggplant,
and then slice the eggplant into ¼ inch "fry size"
strips. Place eggplant sticks in a large bowl with the
oil, Italian seasoning, salt, and pepper. Toss until the
eggplant is coated. Next, place the egg whites in one
medium bowl and then combine the breadcrumbs
and parmesan cheese in another bowl. Finally, with a
few sticks at a time, dip the sticks into the egg whites
and then the breadcrumb mixture. Place the sticks
on the baking sheets and place in the oven. Cook
for 15 minutes, and then flip and cook for another 10
minutes, or until crispy and golden brown. Remove
from oven and serve with warm marinara sauce.