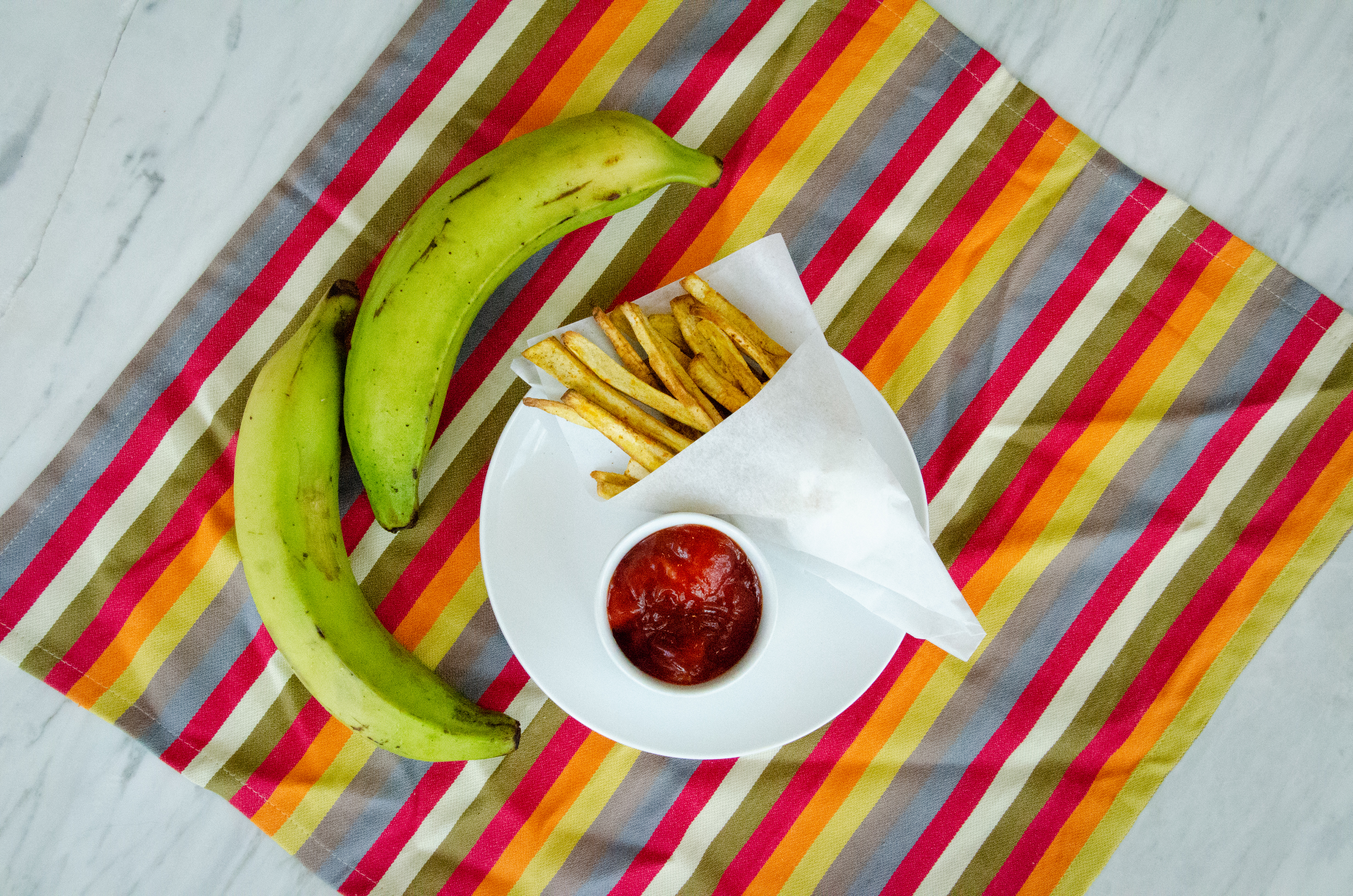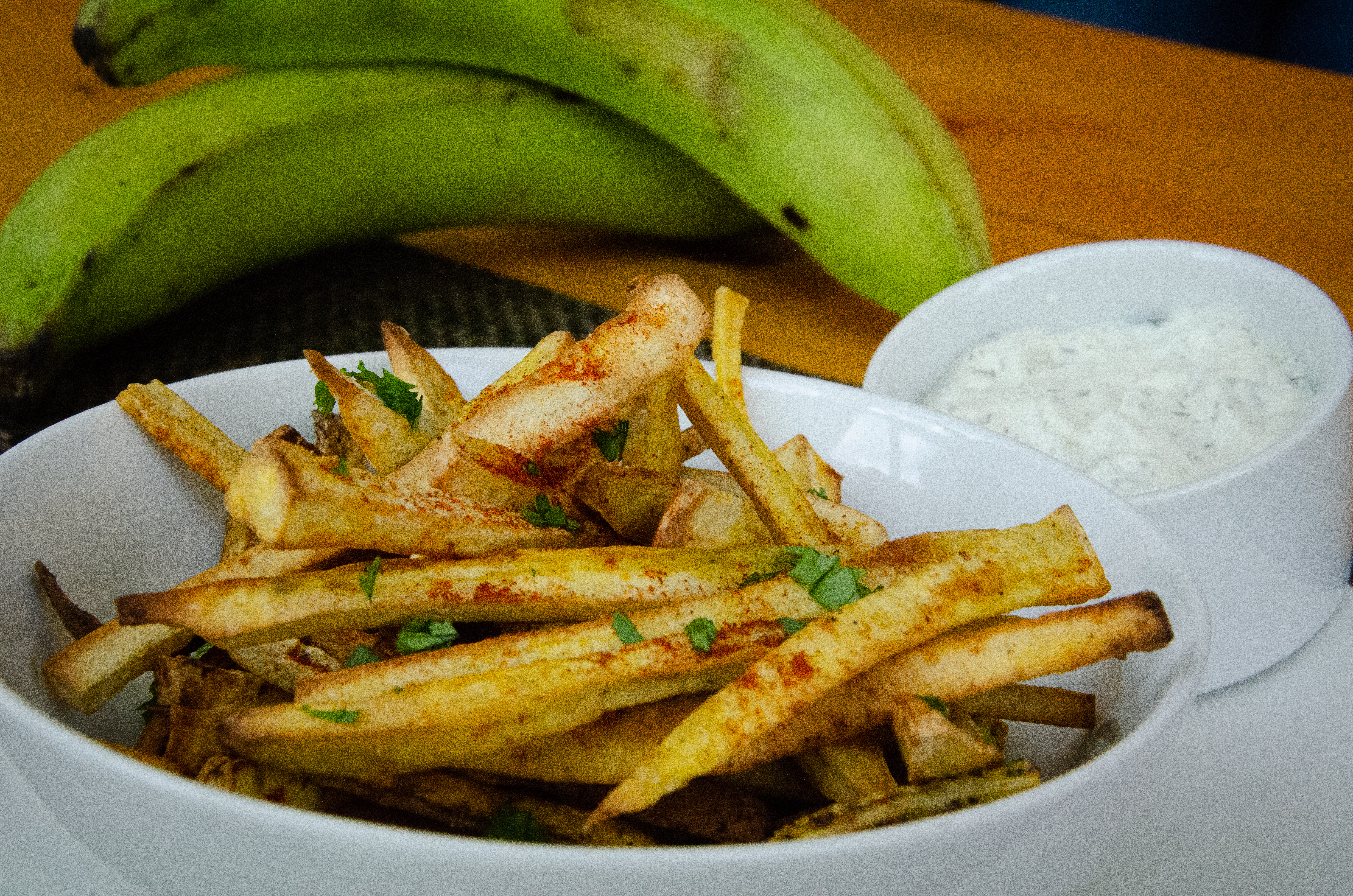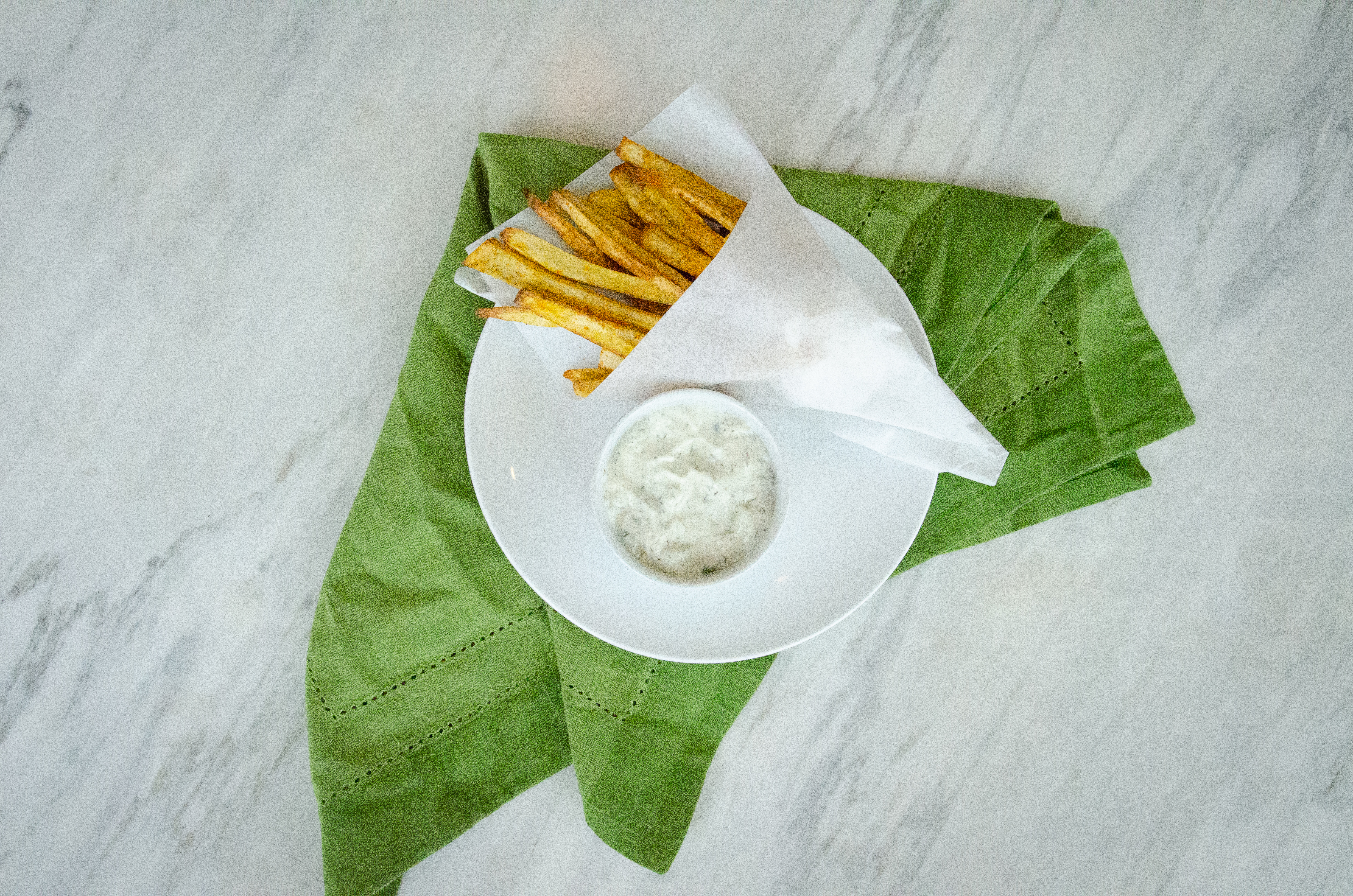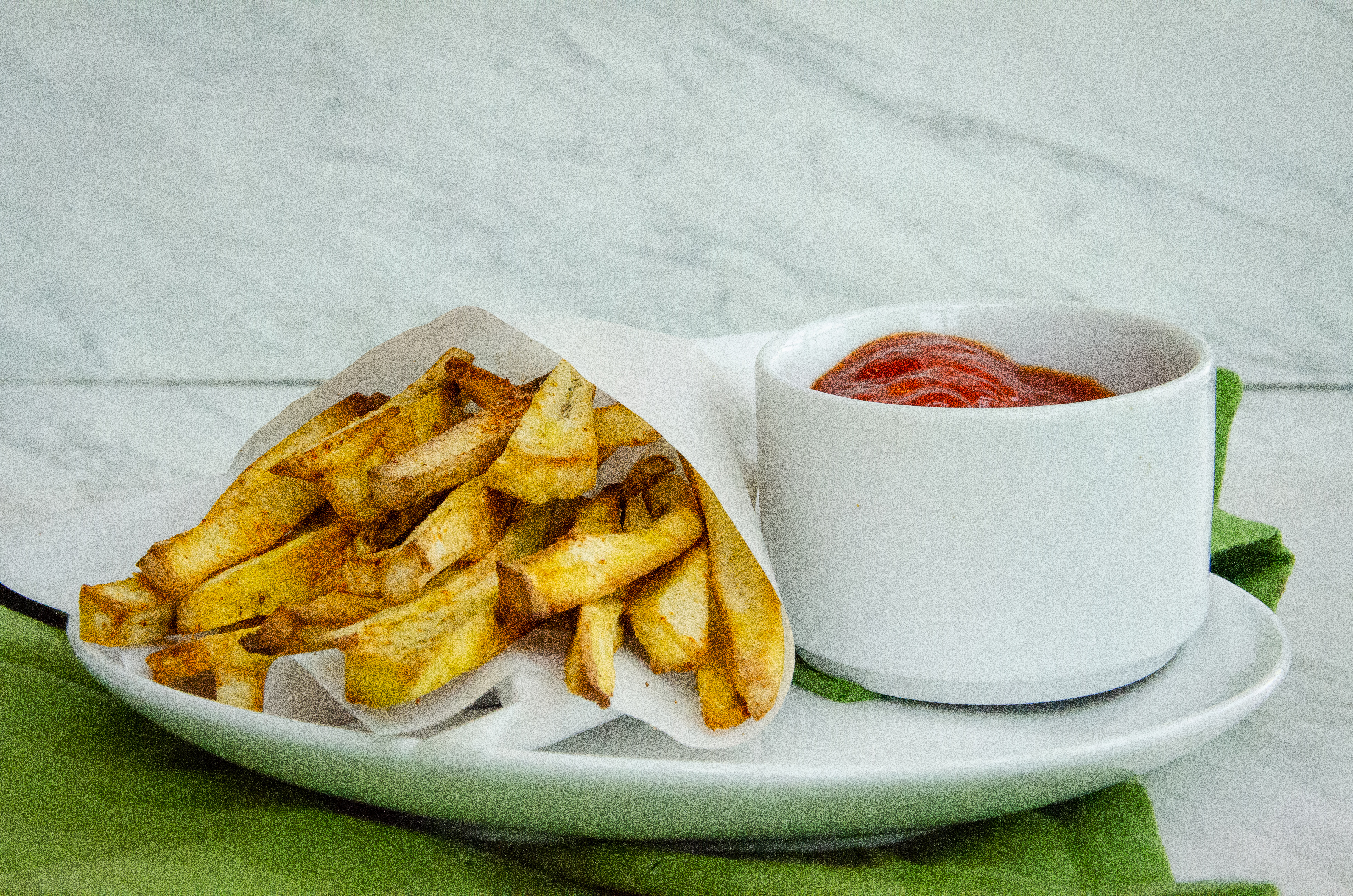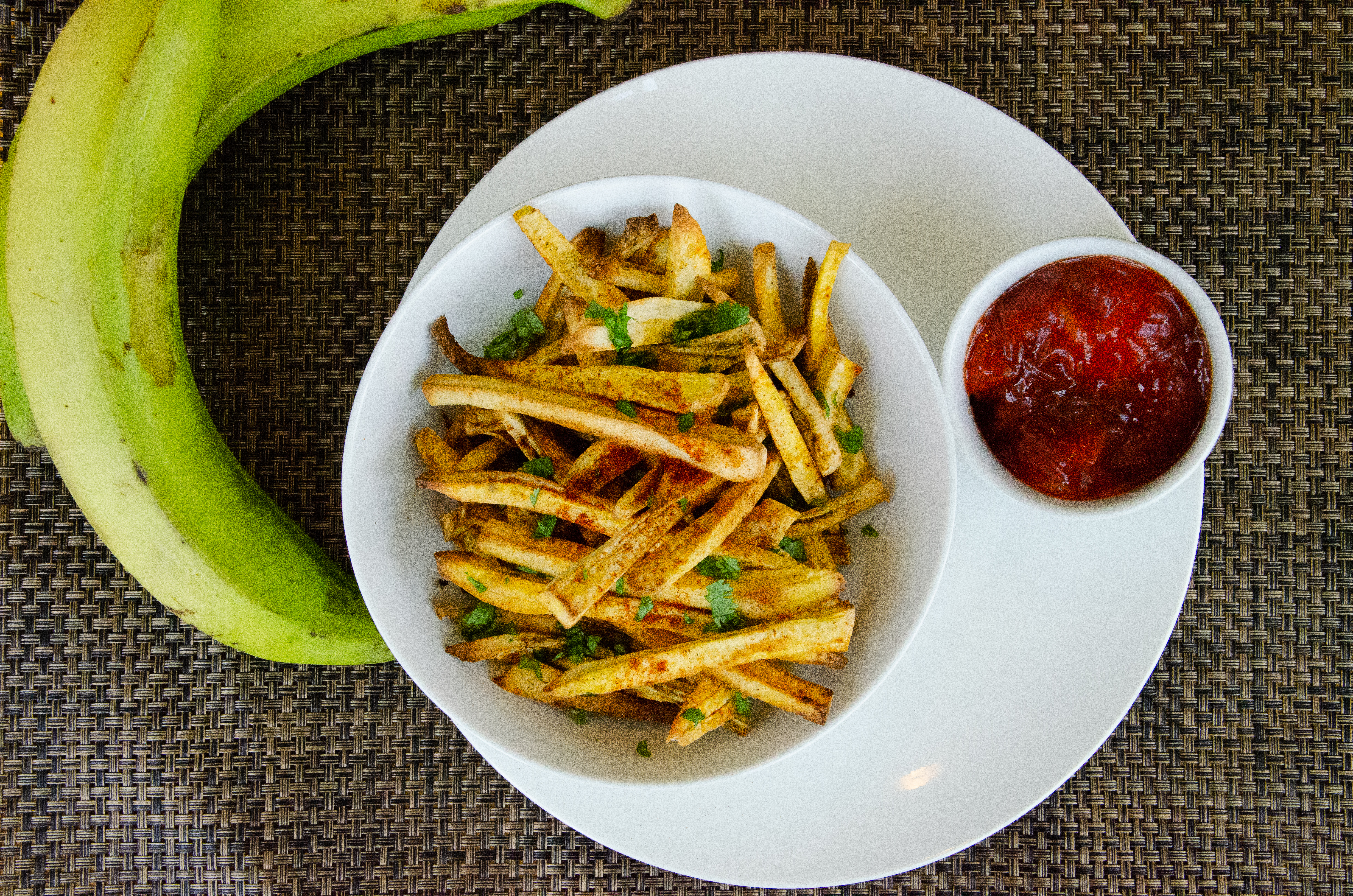 INGREDIENTS
2 green to greenish-yellow plantains
2 tsp vegetable oil
½ tsp salt
¼ tsp garlic powder
NUTRITION FACTS FOR ONE SERVING
NUTRITION FACTS FOR ONE SERVING (APPROX. 10 FRIES, MAKES 4 SERVINGS):
130 calories; 29 grams carbohydrate; 3 grams fat; 1 gram protein; 2 grams dietary fiber
AVERAGE COST FOR ONE RECIPE: $1.17
DIRECTIONS
Preheat oven to 400°F. Use a nonstick baking
sheet or line with parchment paper. Peel plantains
by cutting the ends off and then slicing through
the skin so it can be peeled off. Once peeled, cut
each plantain into quarters and each quarter in
to approximately 5 fries. Toss fries with oil, salt
and garlic powder in a mixing bowl. Once evenly
coated, arrange fries in a single layer on the baking
sheet. Bake for 10 minutes, remove tray and turn
fries over, and bake another 5 to 10 minutes or
until golden brown. Serve fries immediately. They
can be enjoyed plain or with your favorite dip.