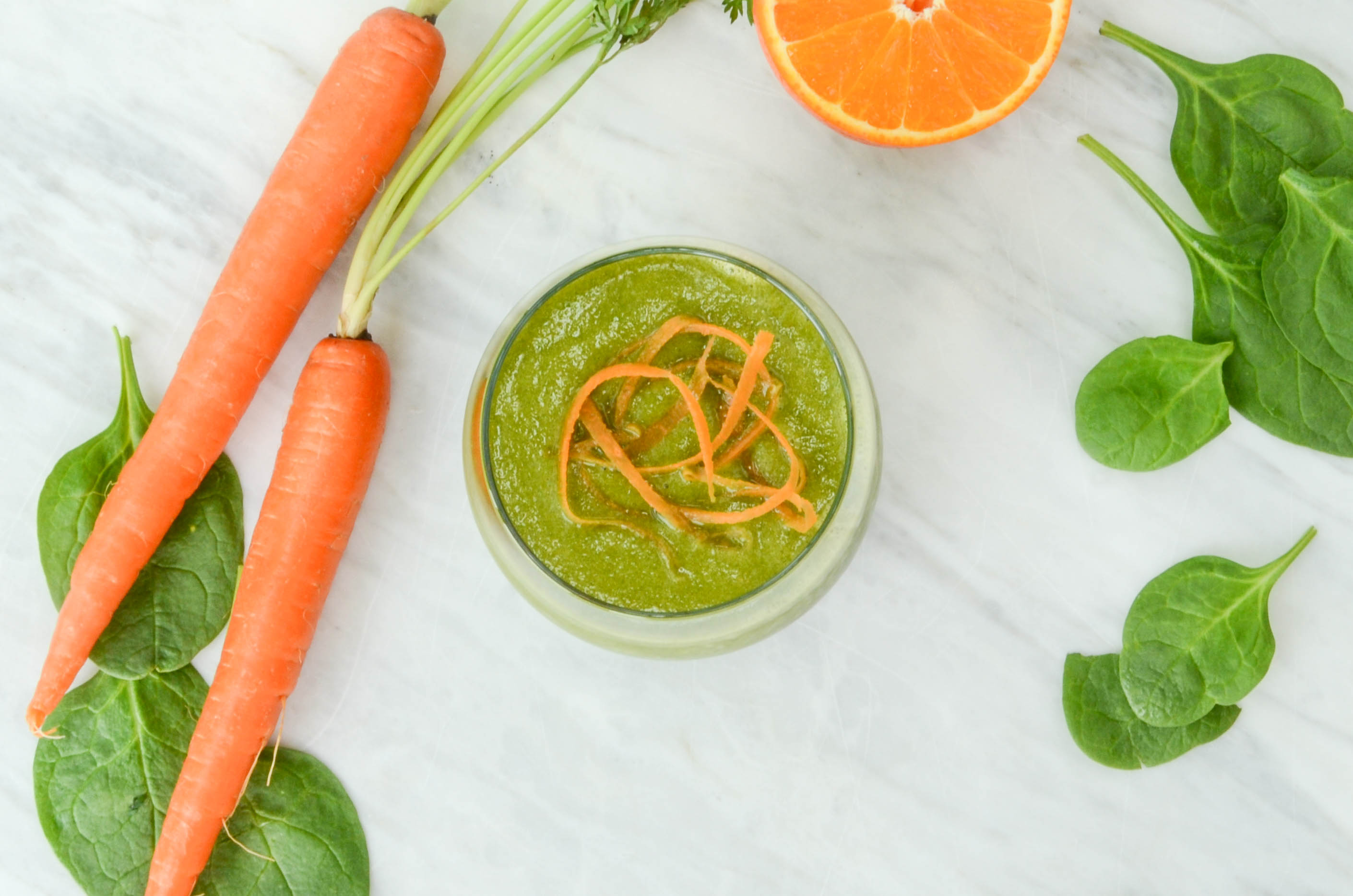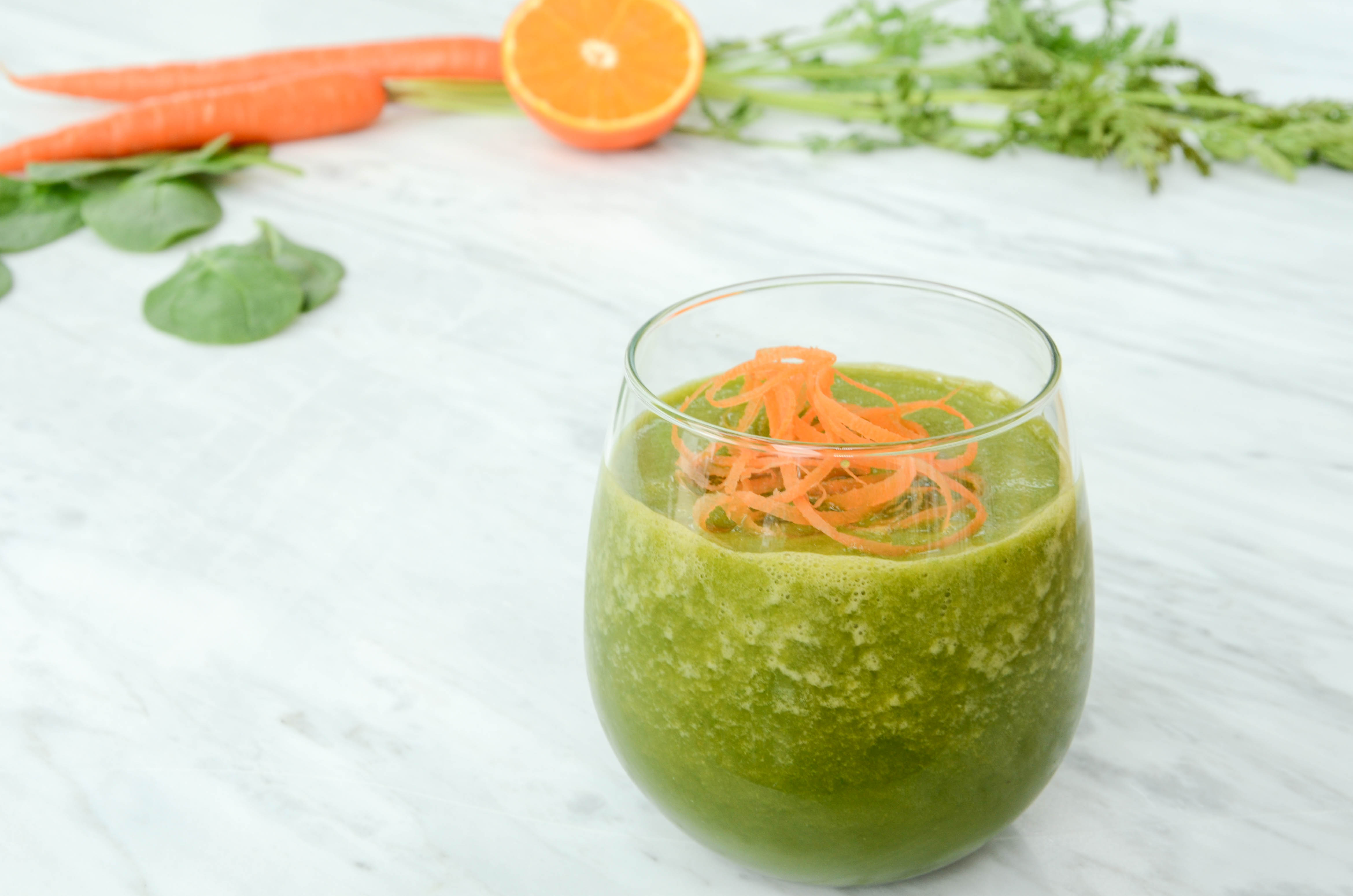 INGREDIENTS
2 large oranges, peeled & sectioned
2 large carrots, peeled & chopped
1 cup fresh spinach
1 cup water
2 cups ice
Try adding kale instead of spinach for even more nutrition.
NUTRITION FACTS FOR ONE SERVING
194 calories; 48 grams carbohydrate; 1 gram fat; 5 grams protein; 10 grams dietary fiber
Average cost for one recipe: $1.13
DIRECTIONS
Wash all fresh produce. Combine all ingredients in blender, and puree until smooth.