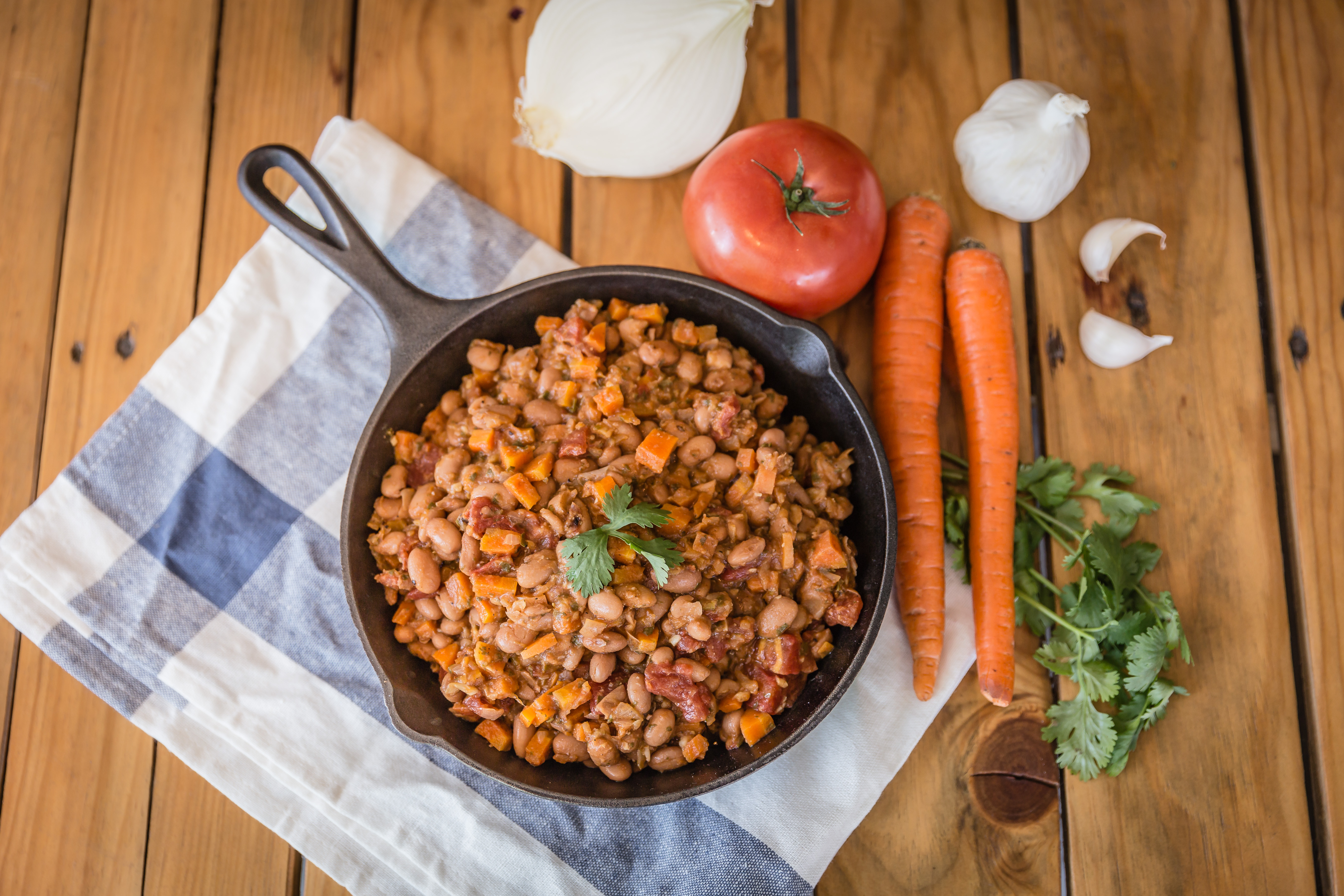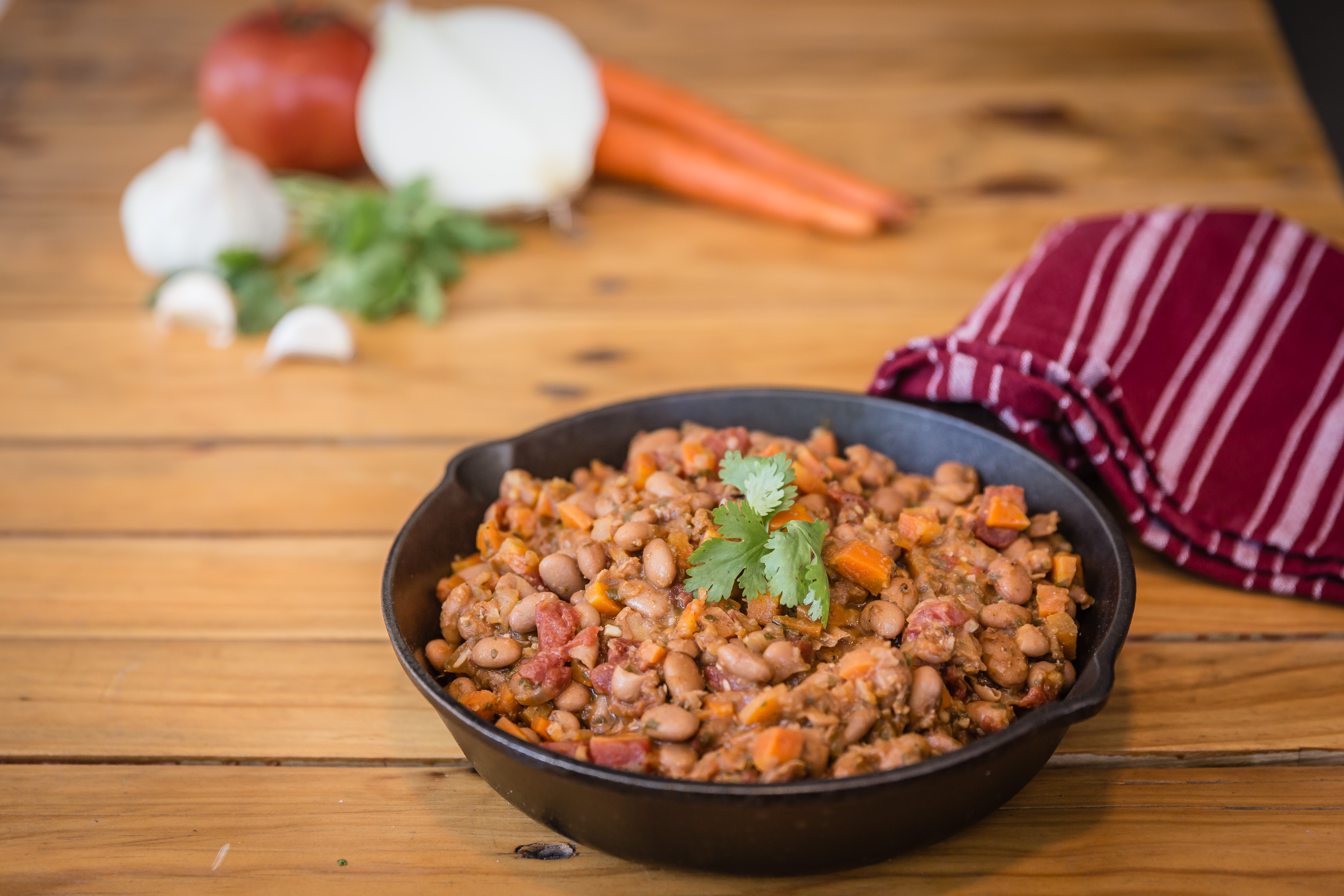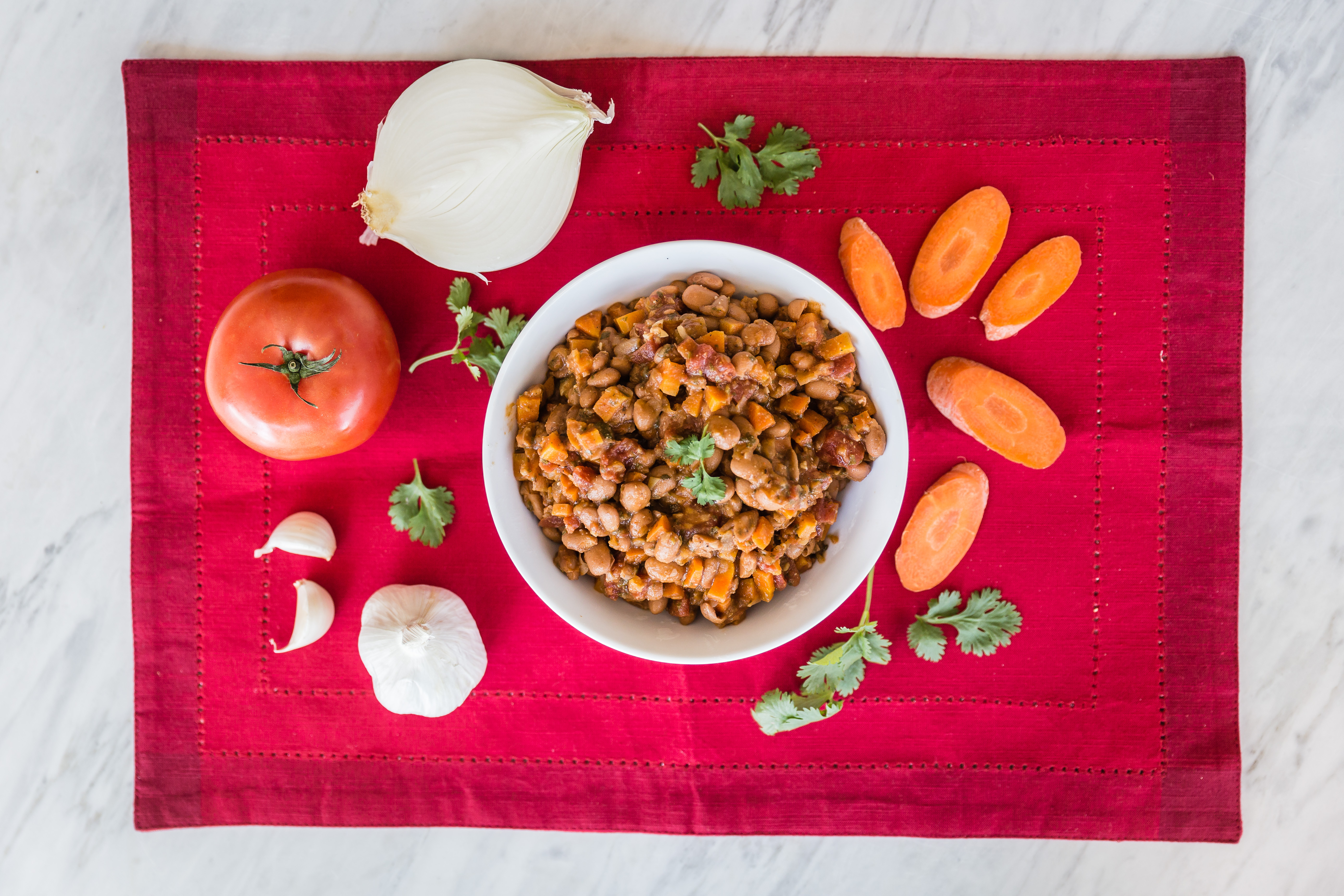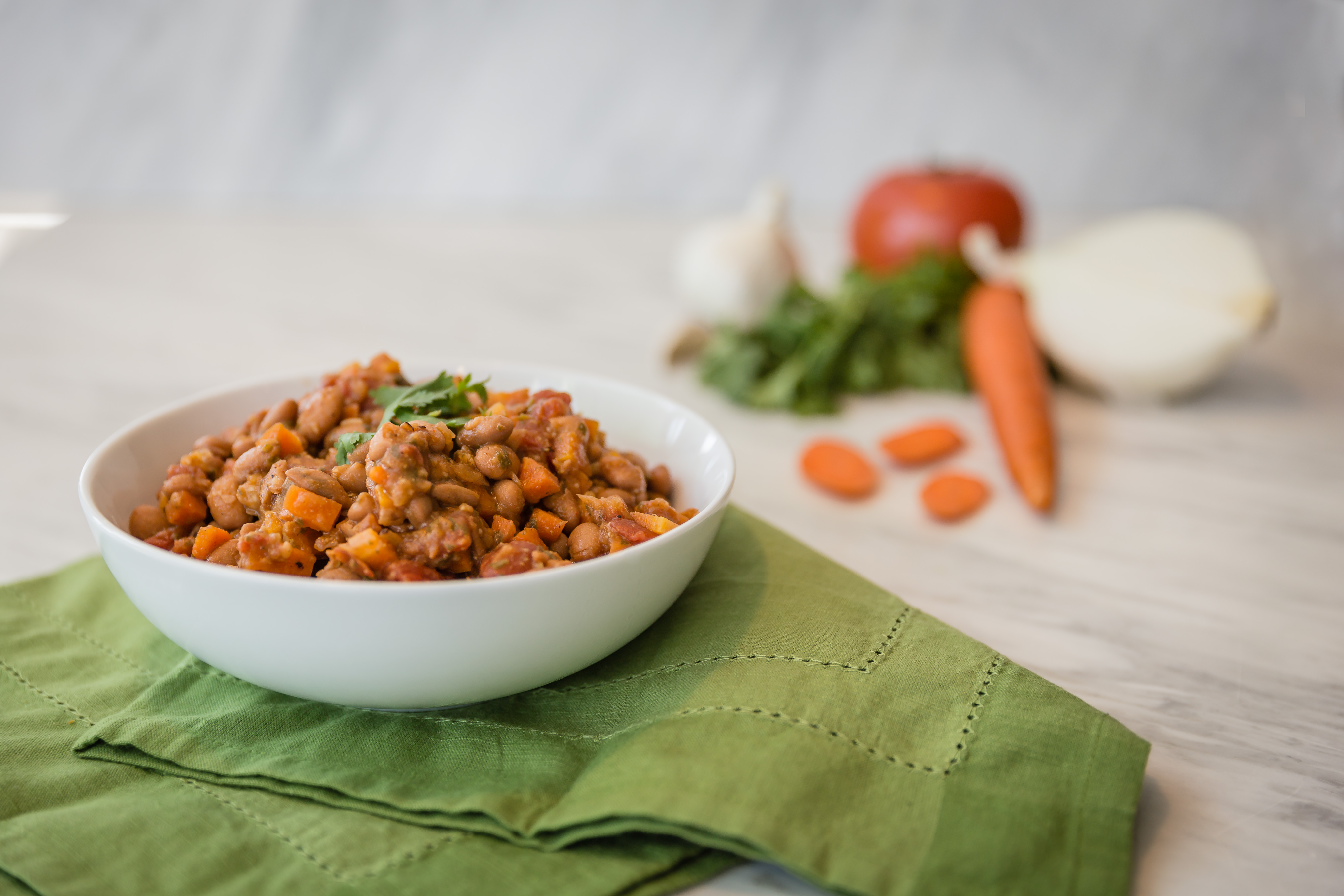 INGREDIENTS
1 tsp vegetable oil
1 medium white onion, diced (about 1 cup)
4 carrots, diced (about 2 cups)
2 cloves garlic, minced
½ Tbsp ground cumin
½ tsp chili powder
2 cans (15 oz) low sodium pinto beans, drained and rinsed
1 can (14.5 oz) no salt added diced tomatoes
1 cup low sodium vegetable broth
½ bunch cilantro, chopped (about ¼ cup)
1 Tbsp red wine vinegar
¾ tsp salt
¼ tsp black pepper
NUTRITION FACTS FOR ONE SERVING
(approx. ¾ cup; makes 8 servings):
127 calories; 21.2 grams carbohydrate; 2.8 grams fat; 5.4 grams protein; 6 grams dietary fiber
Average cost for one recipe: $5.04
DIRECTIONS
In a saucepot, heat vegetable oil over medium heat. Add onions, carrots, minced garlic, ground cumin, and chili powder to the pot. Sauté for 3-5 minutes or until onions are soft and translucent. Add pinto beans, tomatoes, broth, cilantro, red wine vinegar, salt, and pepper. Bring to a boil. Reduce heat and simmer for 15-20 minutes.