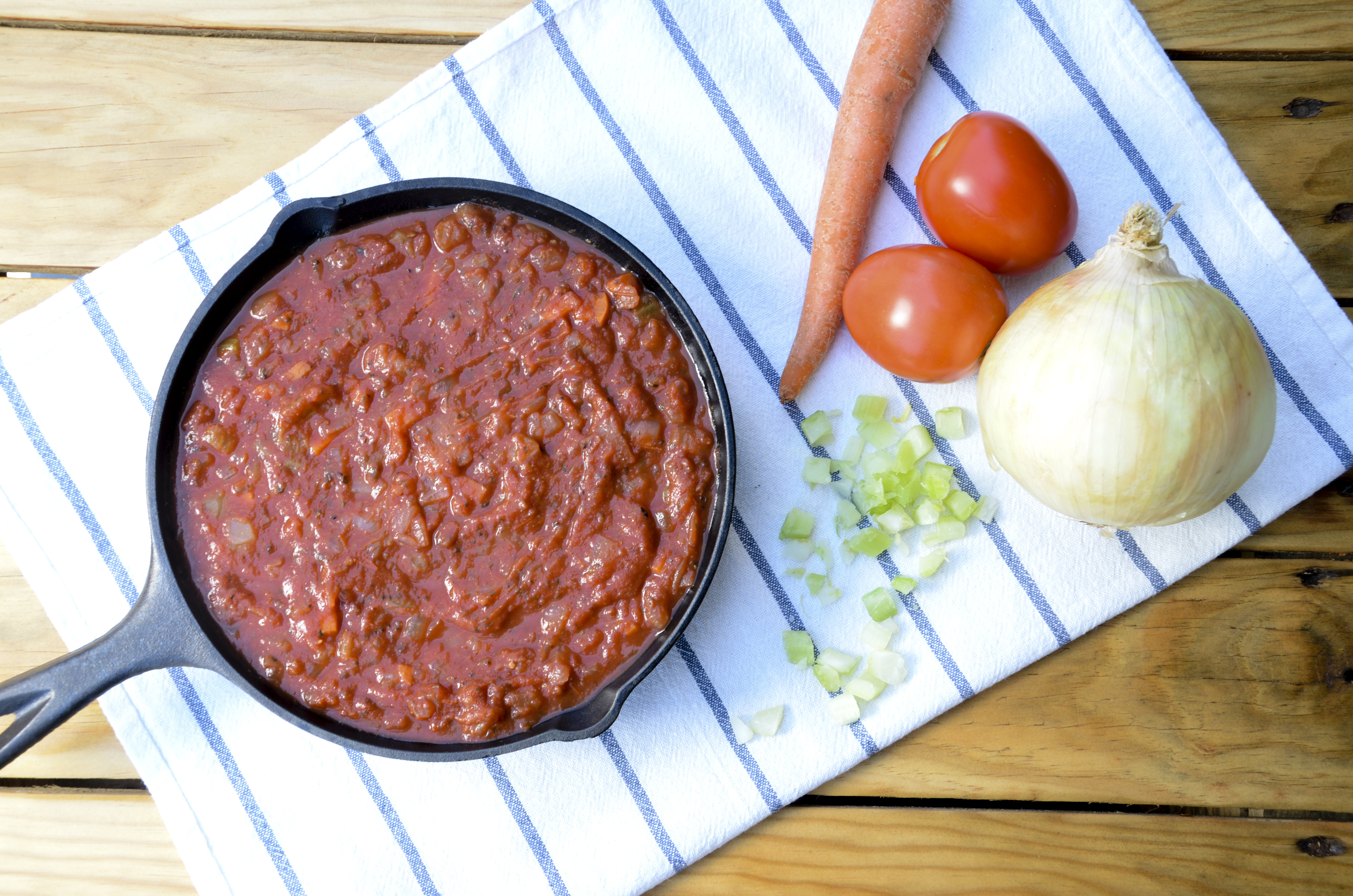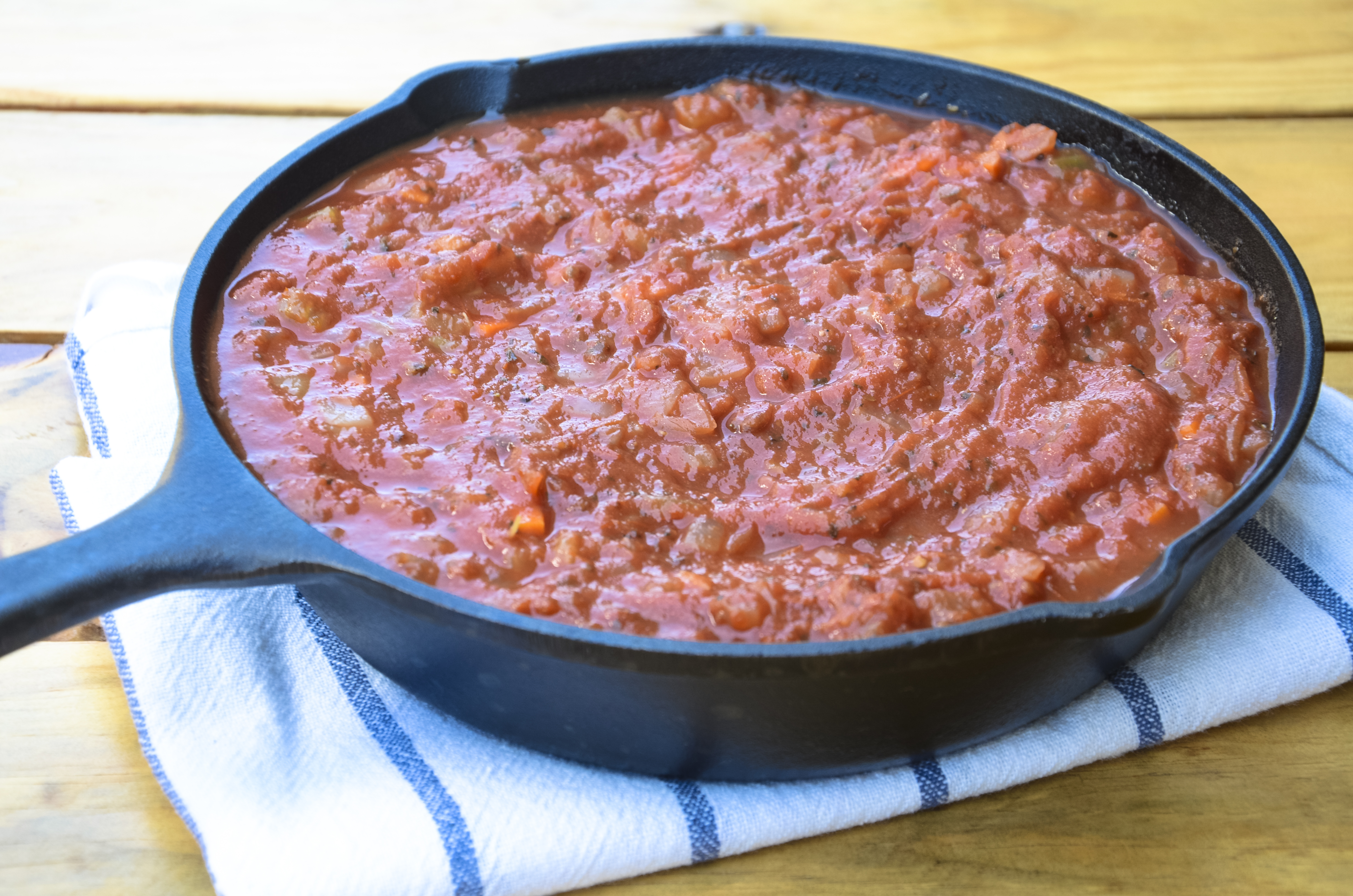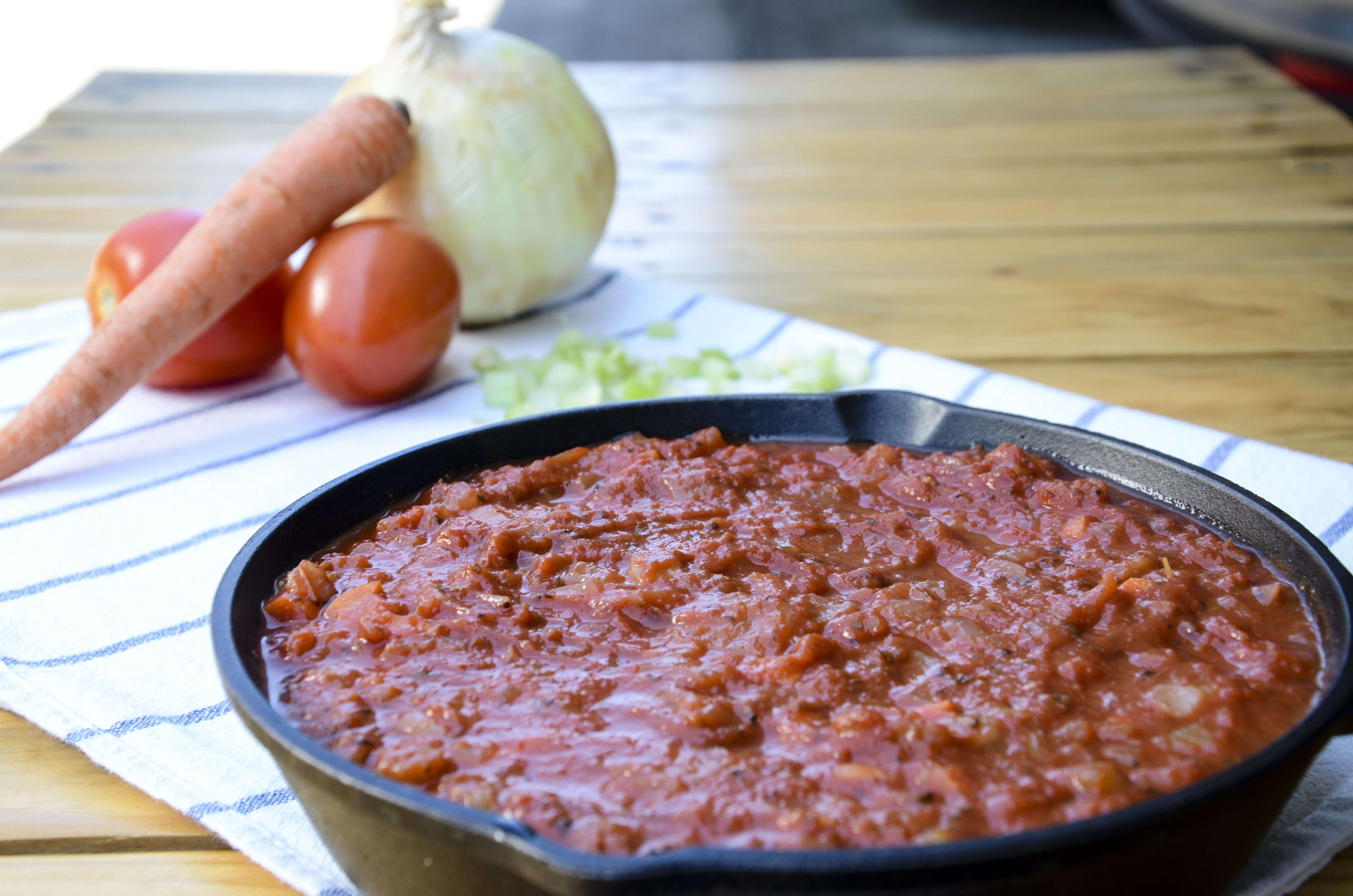 INGREDIENTS
2 tsp extra-virgin olive oil
1 large onion, finely chopped
1 large carrot, finely chopped
1 stalk celery, finely chopped
4 cloves garlic, minced, or ½ tsp garlic powder
1 Tbsp Italian seasoning
1 can (28 oz) crushed tomatoes, no salt added
½ tsp salt
NUTRITION FACTS FOR ONE SERVING
(approximately ½ cup; makes 10 servings):
45 calories; 9 grams carbohydrate; 1 gram fat; 2 grams protein; 2 grams dietary fiber
Average cost for one recipe: $1.76
DIRECTIONS
Heat oil in a skillet over medium heat. Add onion, carrot, and celery and cook, stirring occasionally, until the onion is beginning to brown (5-8 minutes). Stir in garlic and Italian seasoning; cook for about 30 seconds. Add canned tomatoes and cook until thickened (about 4-6 minutes). Stir in salt.