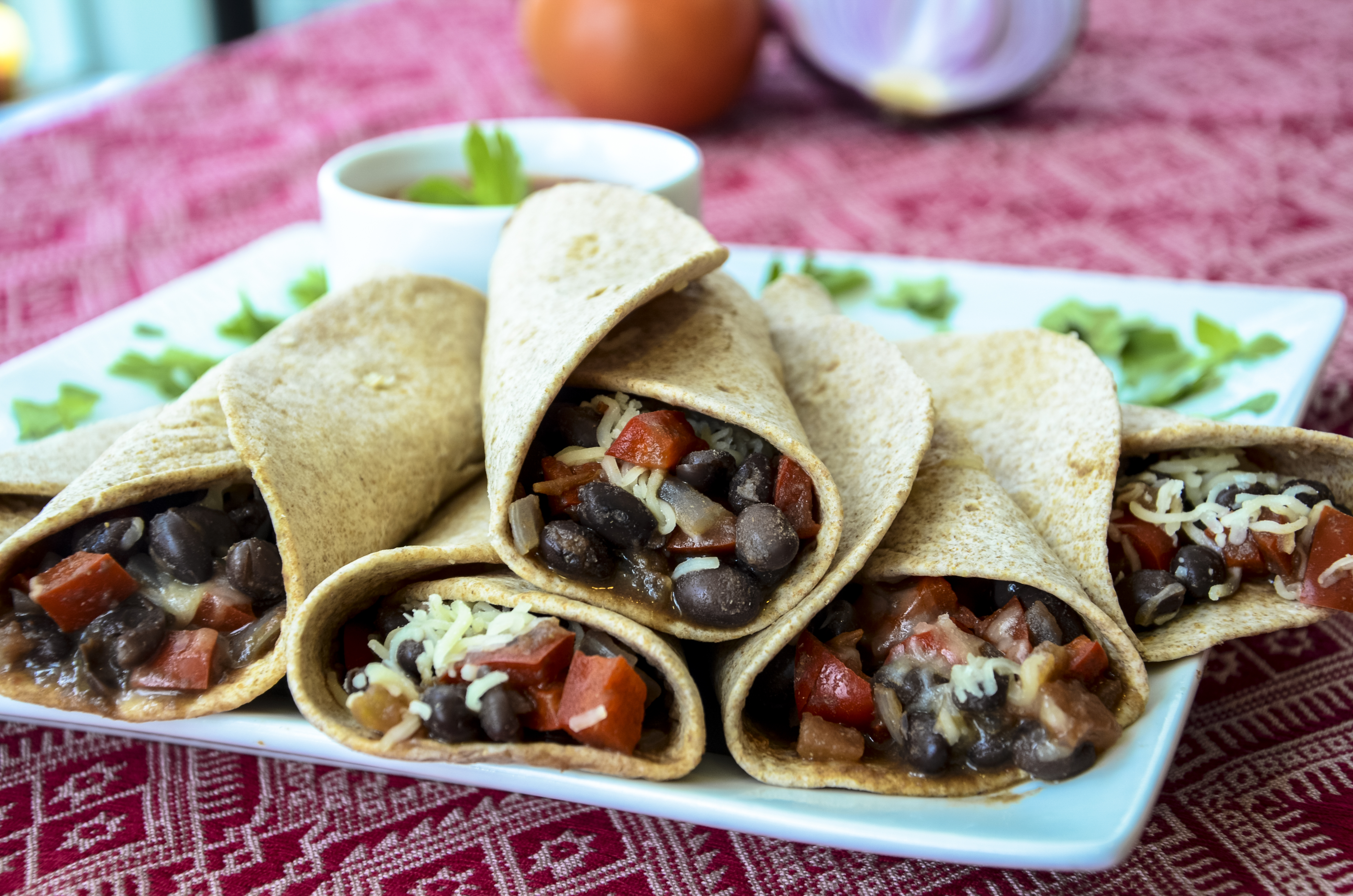 INGREDIENTS
1 bell pepper (any color)
½ red onion
1 can (15 oz) black beans
1 tsp ground cumin
1-2 tomatoes, diced, or 1 can diced tomatoes
¾ cup salsa (mild or hot)
1 cup low-fat mozzarella cheese, grated
6-8 six-inch whole wheat tortillas
Any vegetables can be added to this wrap.
NUTRITION FACTS FOR ONE SERVING
(approx. 1 wrap; makes 6 servings)
270 calories; 37 gram carbohydrate; 7 gram fat; 15 gram protein; 8 gram dietary fiber
Average cost for one recipe: $3.78
DIRECTIONS
Wash vegetables and slice. Spray skillet with cooking spray and heat for 1-2 minutes. Add chopped onion and bell pepper. Sauté until onion is tender. Stir in beans and tomatoes; cook until heated through. Microwave whole wheat tortillas 30-45 seconds. Let each family member assemble their own wrap by adding vegetable mixture
and topping with cheese and salsa, as desired.