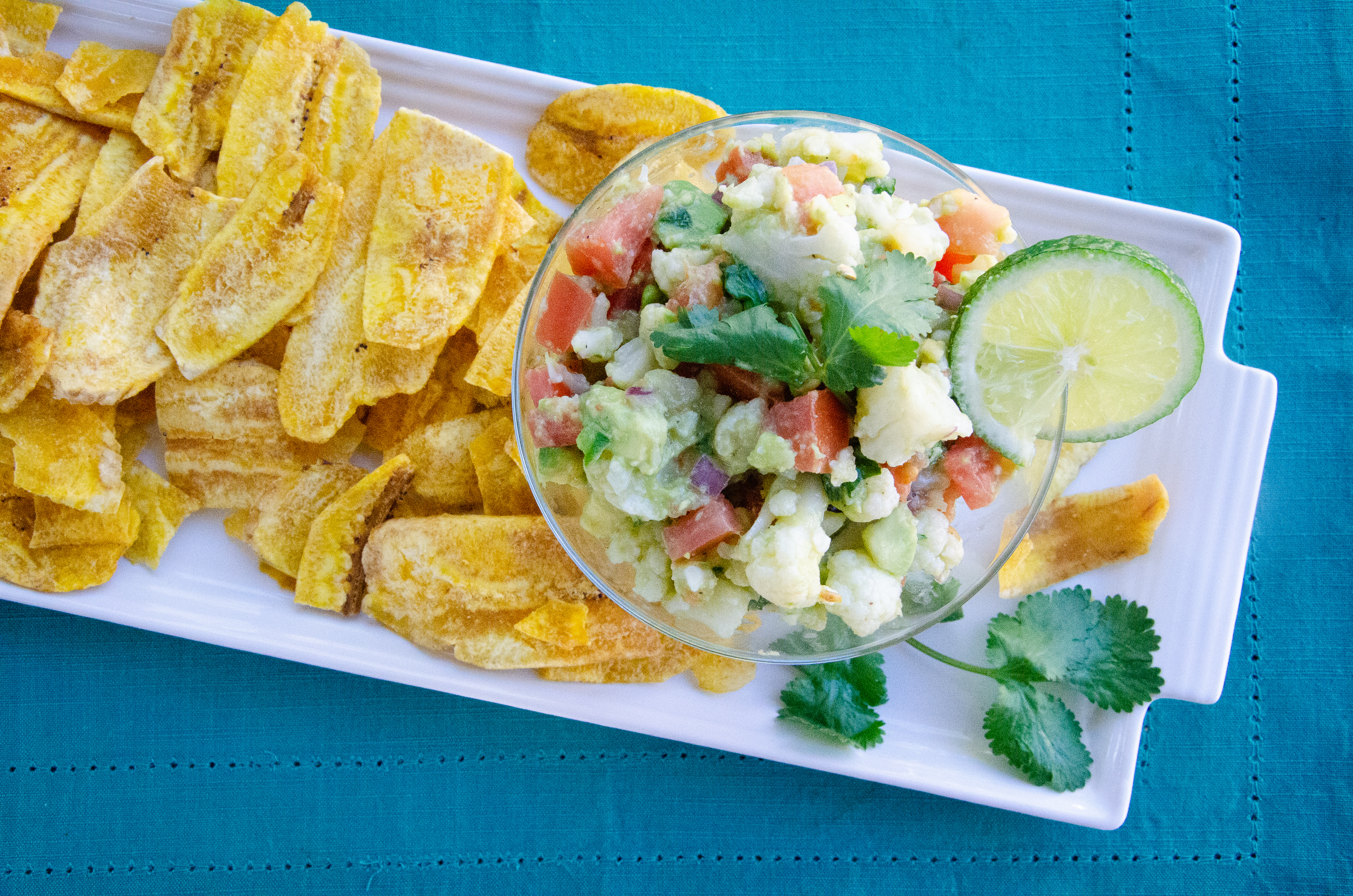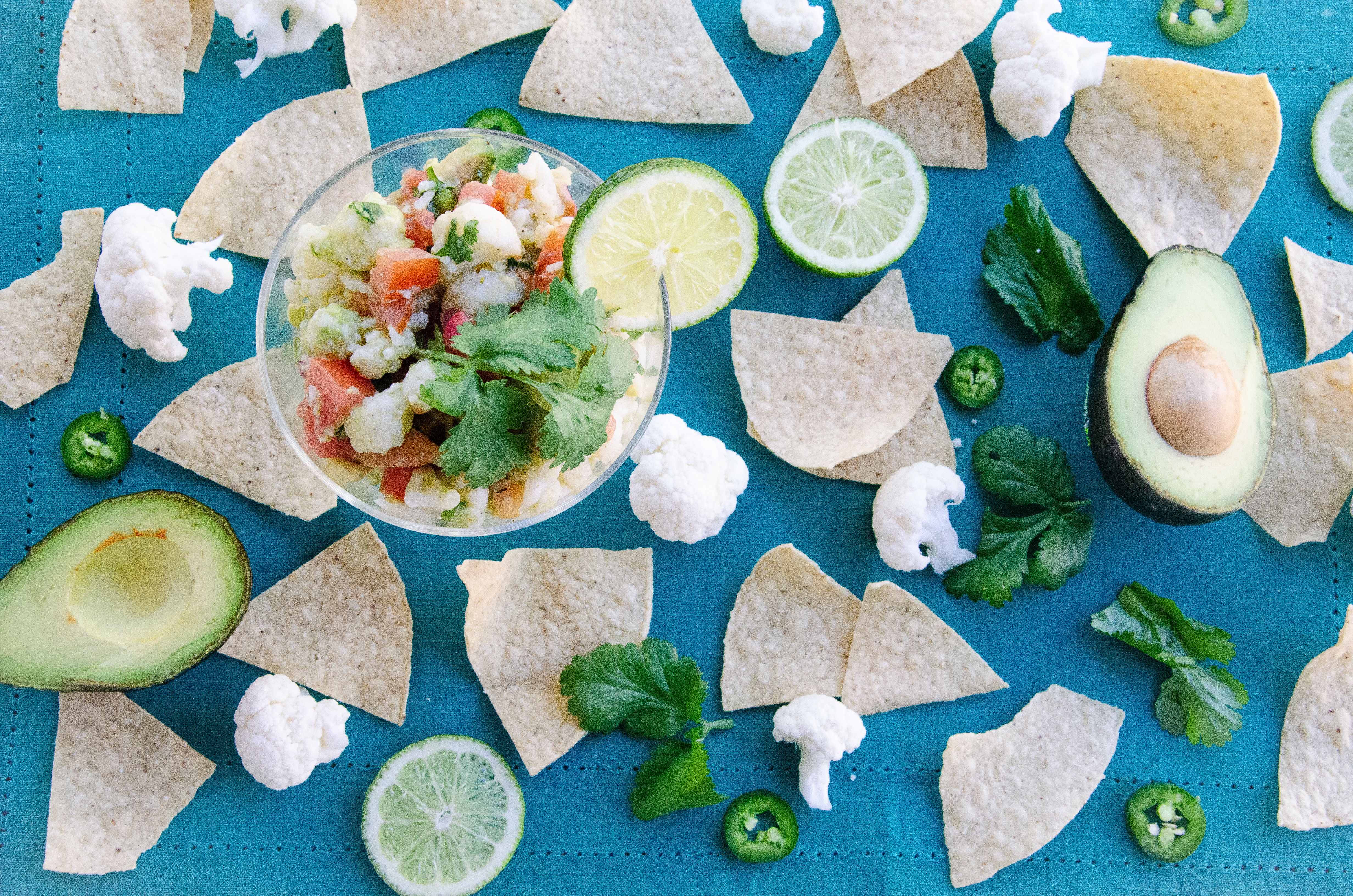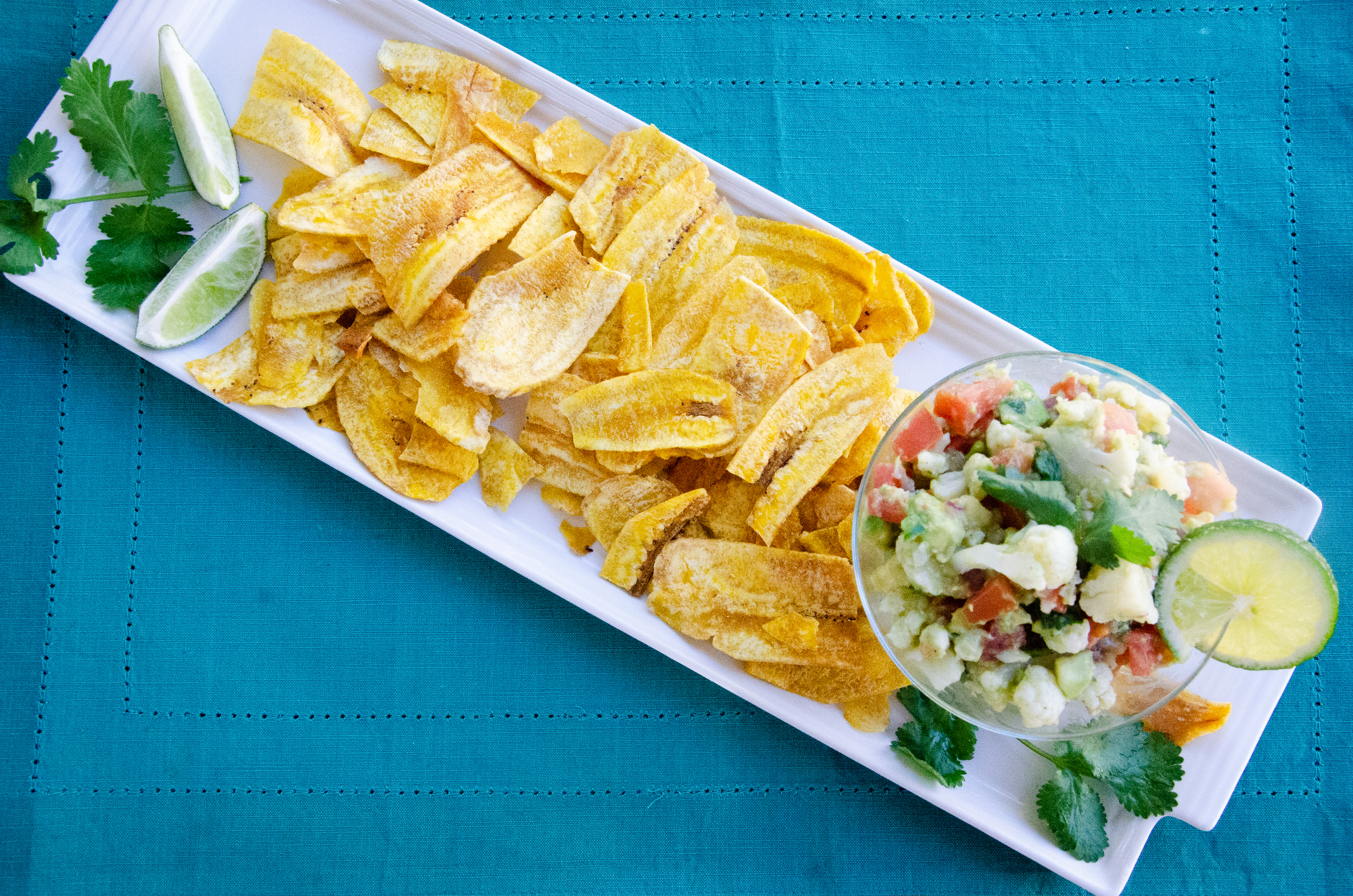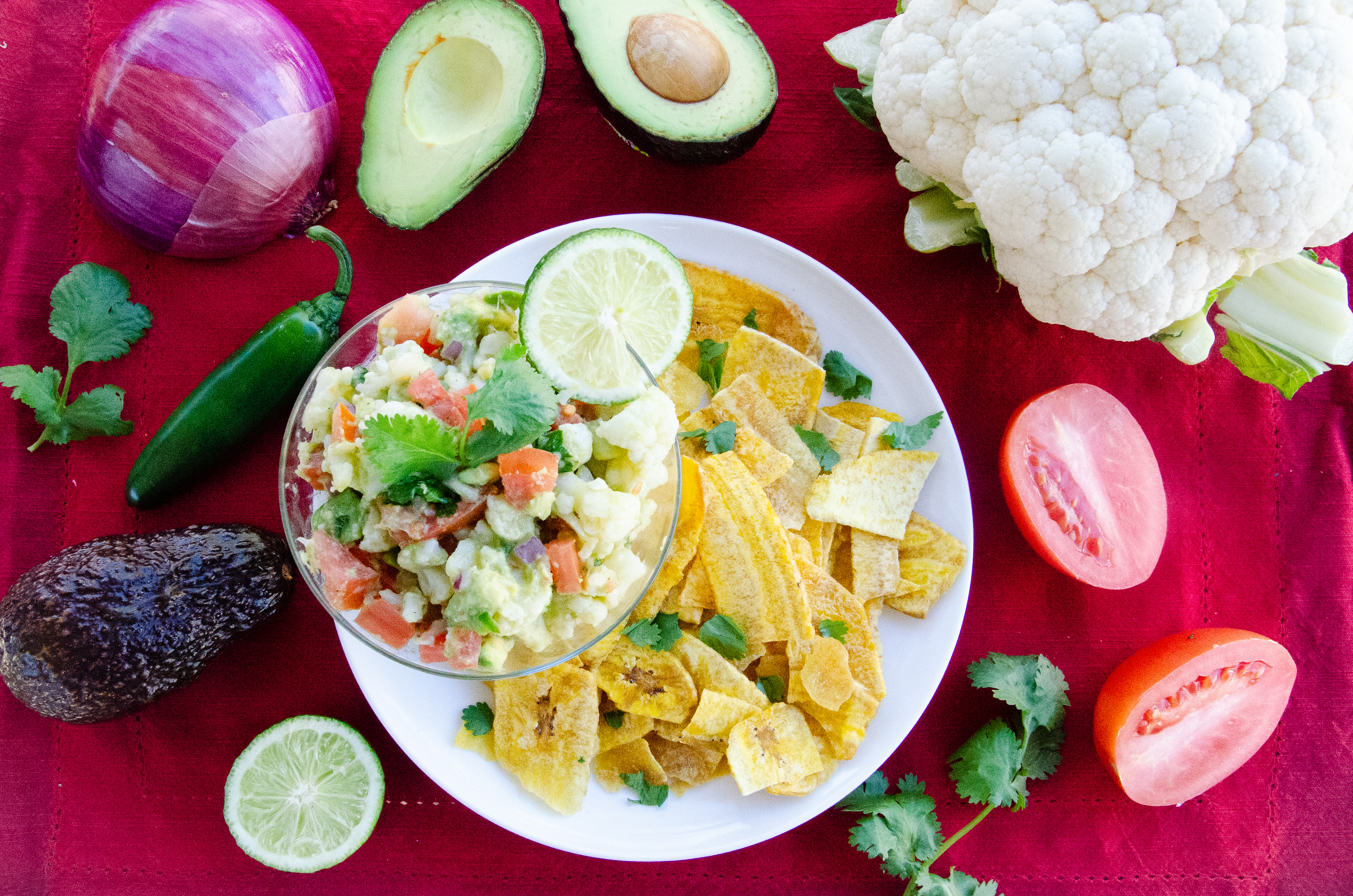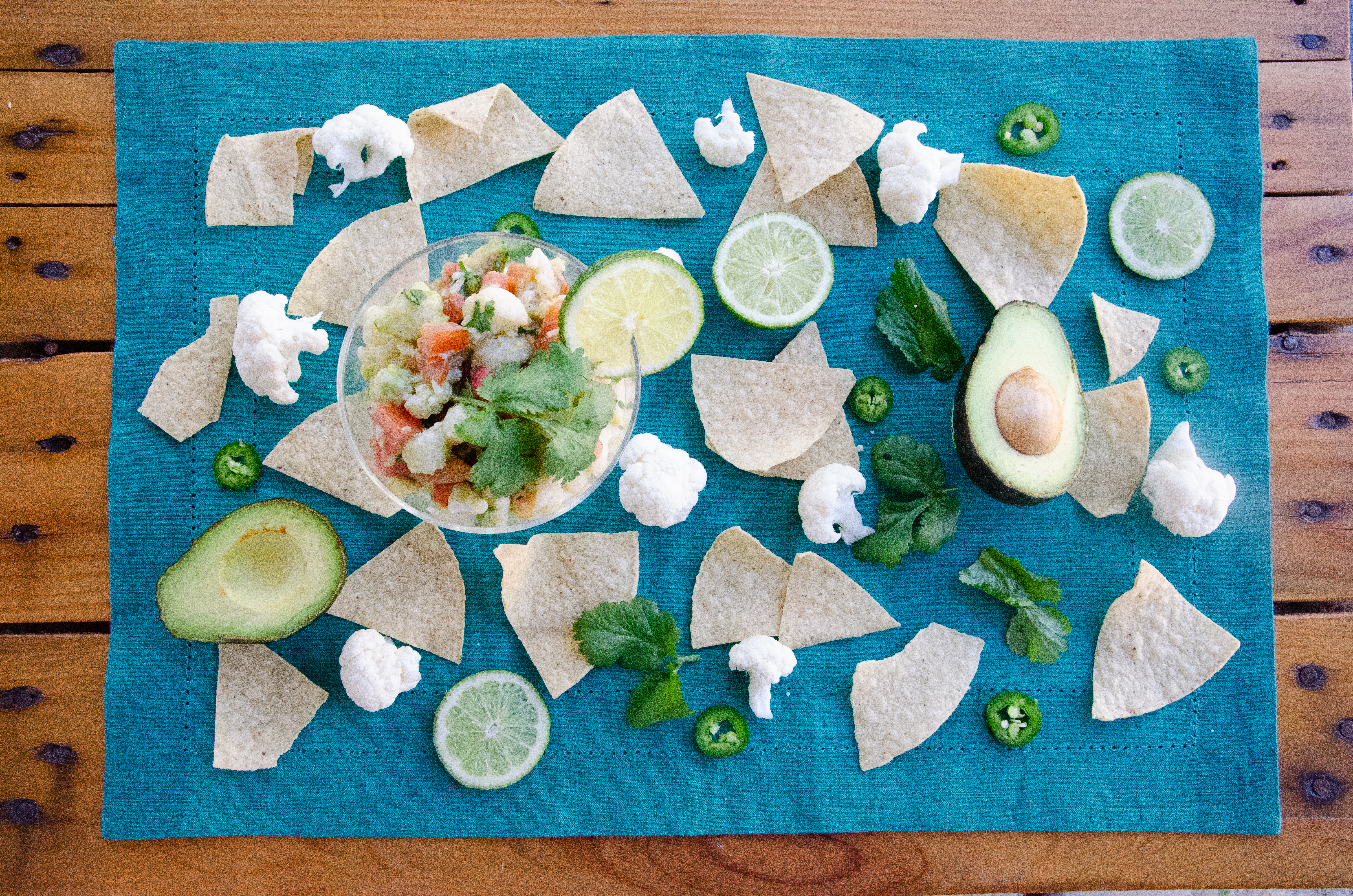 INGREDIENTS
1 head cauliflower (about 5 cups chopped)
6 Roma tomatoes, finely chopped
3 avocados, chopped
Juice of 4 limes
¼ cup chopped red onion
½ jalapeño, deseeded and finely diced
¼ cup finely chopped cilantro
1 tsp garlic powder
1¼ tsp salt
¼ tsp ground black pepper
NUTRITION FACTS FOR ONE SERVING
NUTRITION FACTS FOR ONE SERVING (APPROX 1 CUP, MAKES 8 SERVINGS):
154 calories; 14.2 grams carbohydrate; 11.2 grams fat; 3.4 grams protein; 7.4 grams dietary fiber
AVERAGE COST FOR ONE RECIPE: $6.56
DIRECTIONS
Chop the head of cauliflower into florets. Bring a pot of water to a boil and drop the cauliflower into the water (or place in a steam basket). Cook for about 5-7 minutes, or until tender. Remove cauliflower from the pot and place in an ice water bath for one minute. Remove with a slotted spoon and finely chop. Place the chopped cauliflower in a large mixing bowl. Add the tomatoes, avocados, lime juice, red onion, jalapeño, cilantro, garlic, salt, and black pepper. Toss ingredients together until well combined. Place the ceviche in a closed container in the fridge and allow to sit for the flavors to combine. Serve with baked tortilla chips.