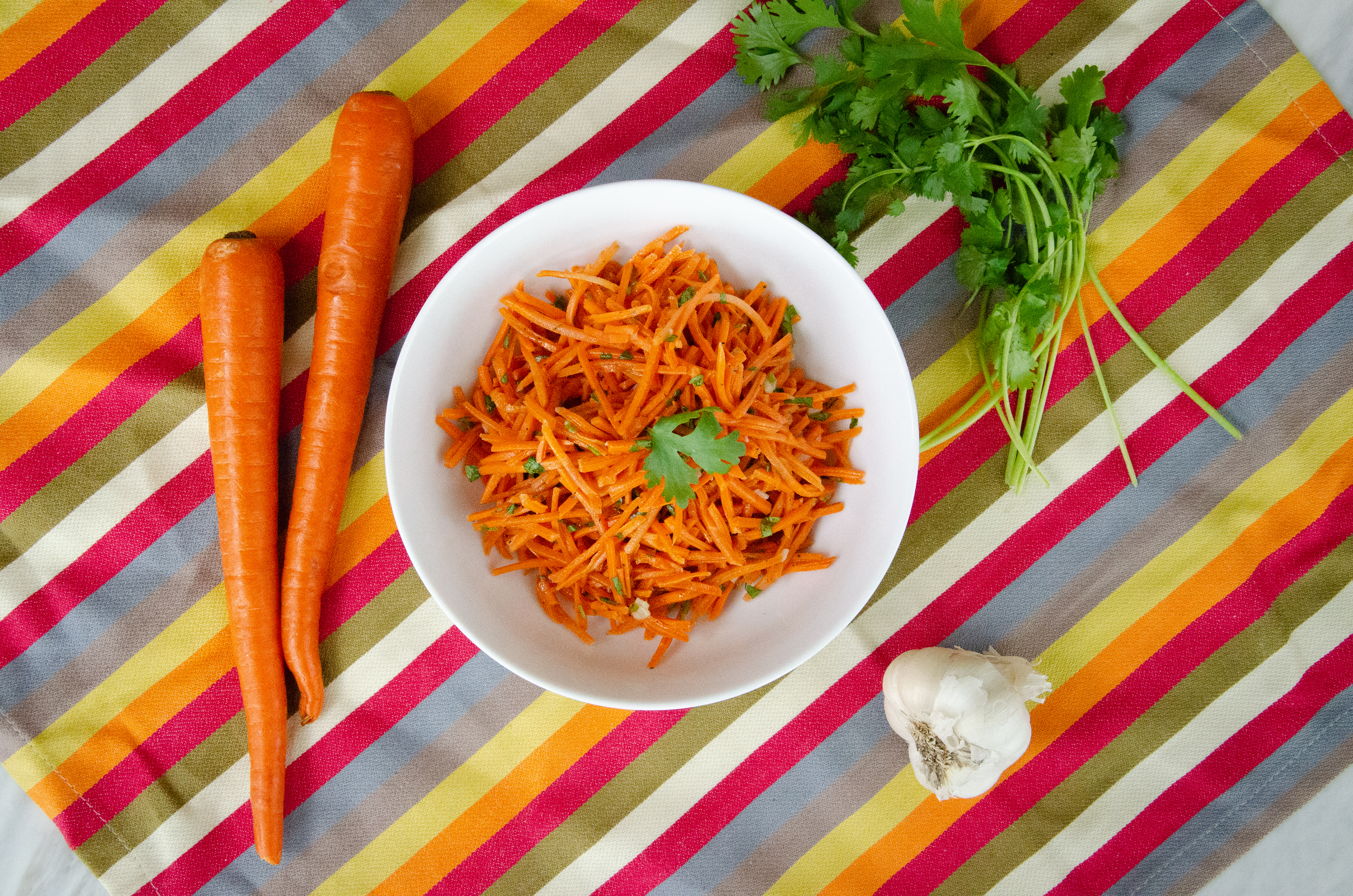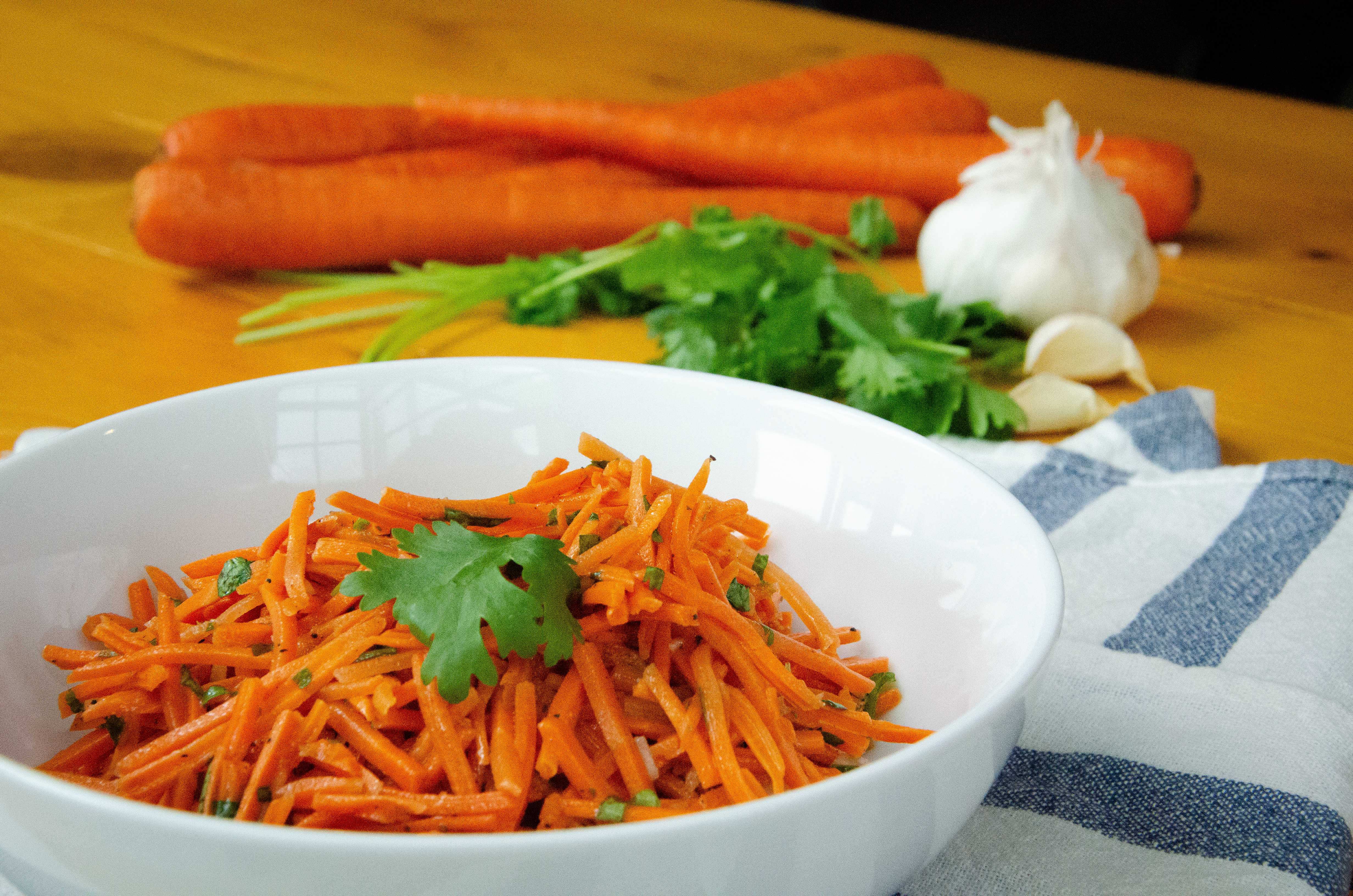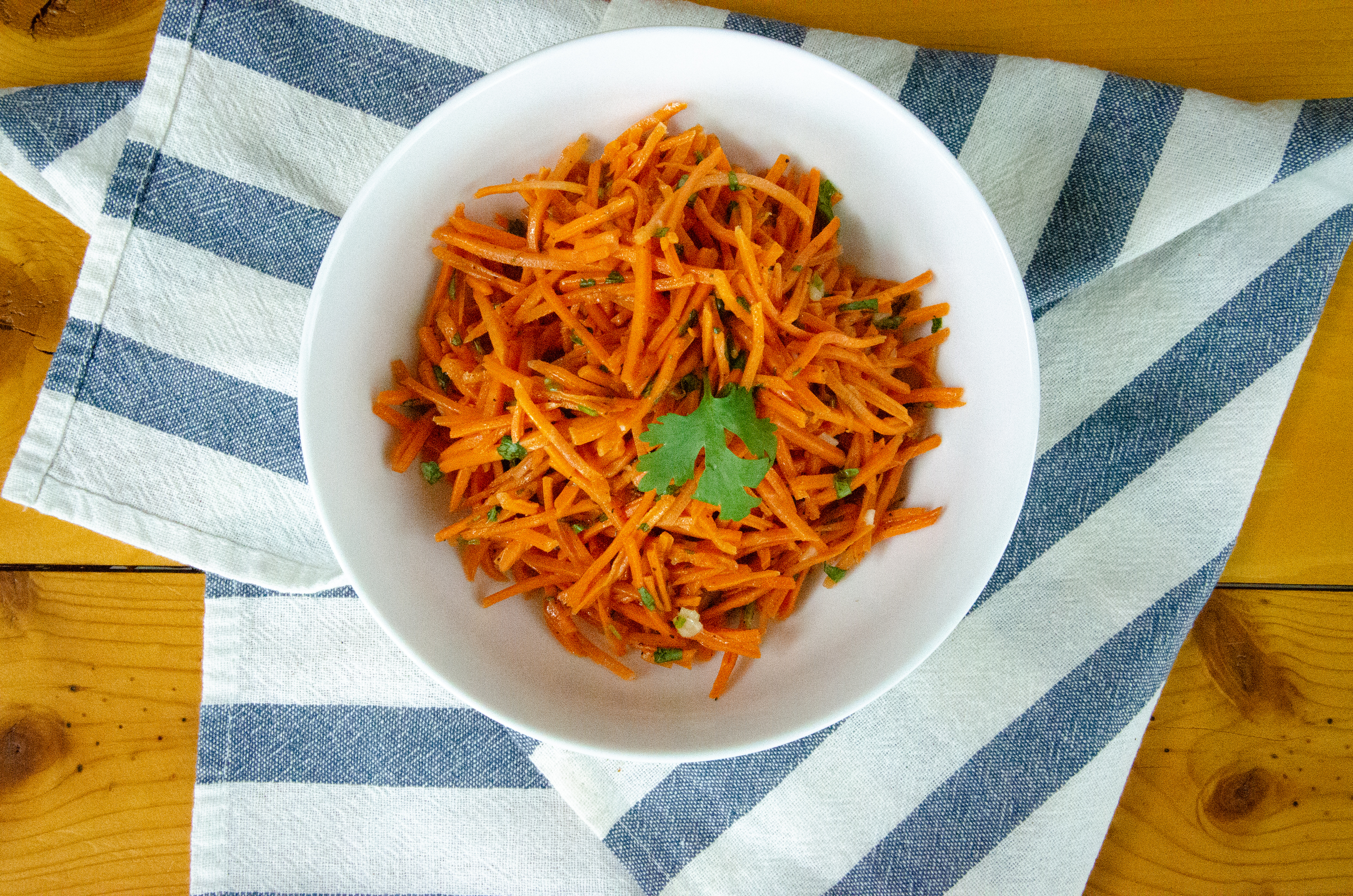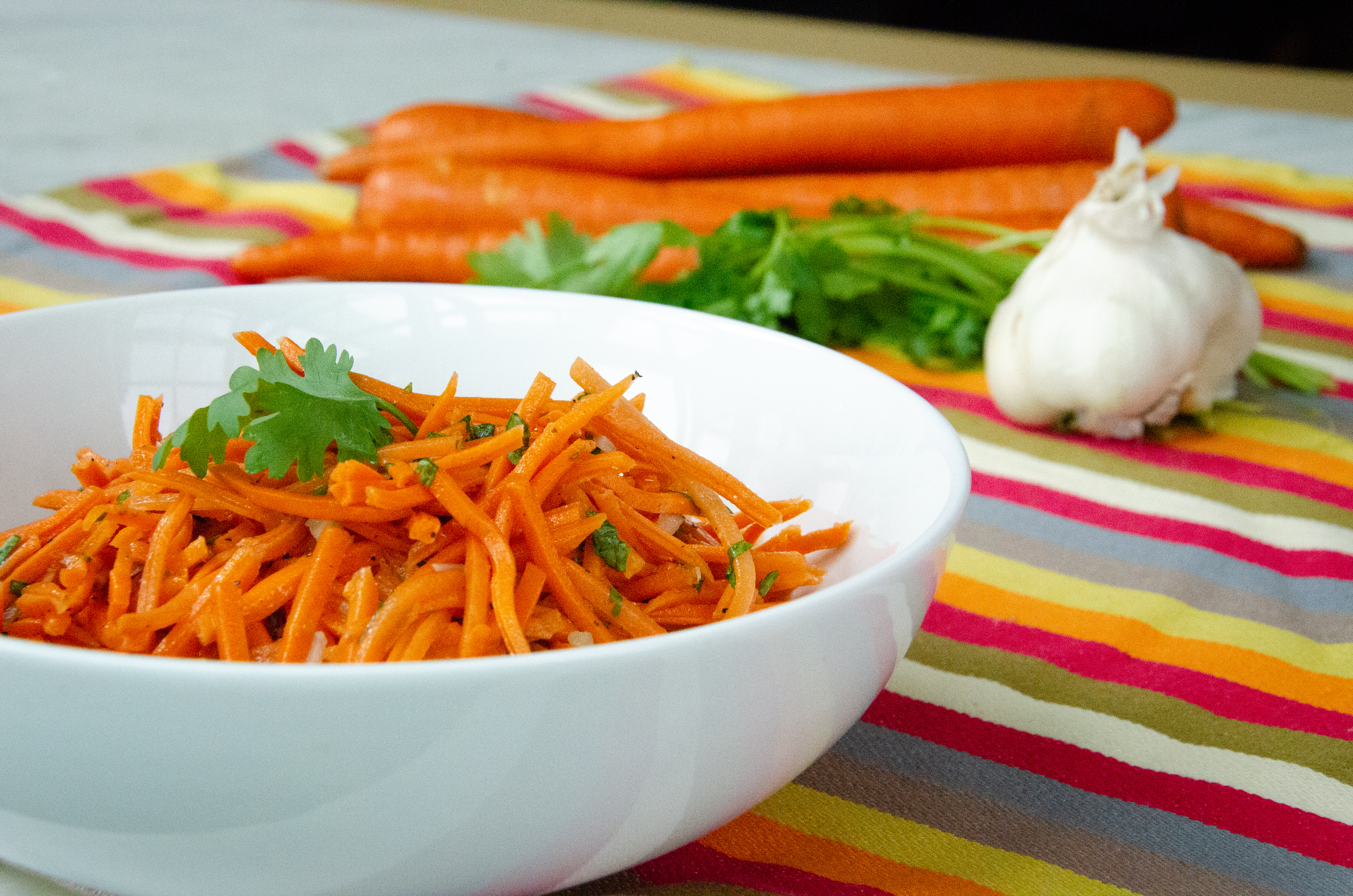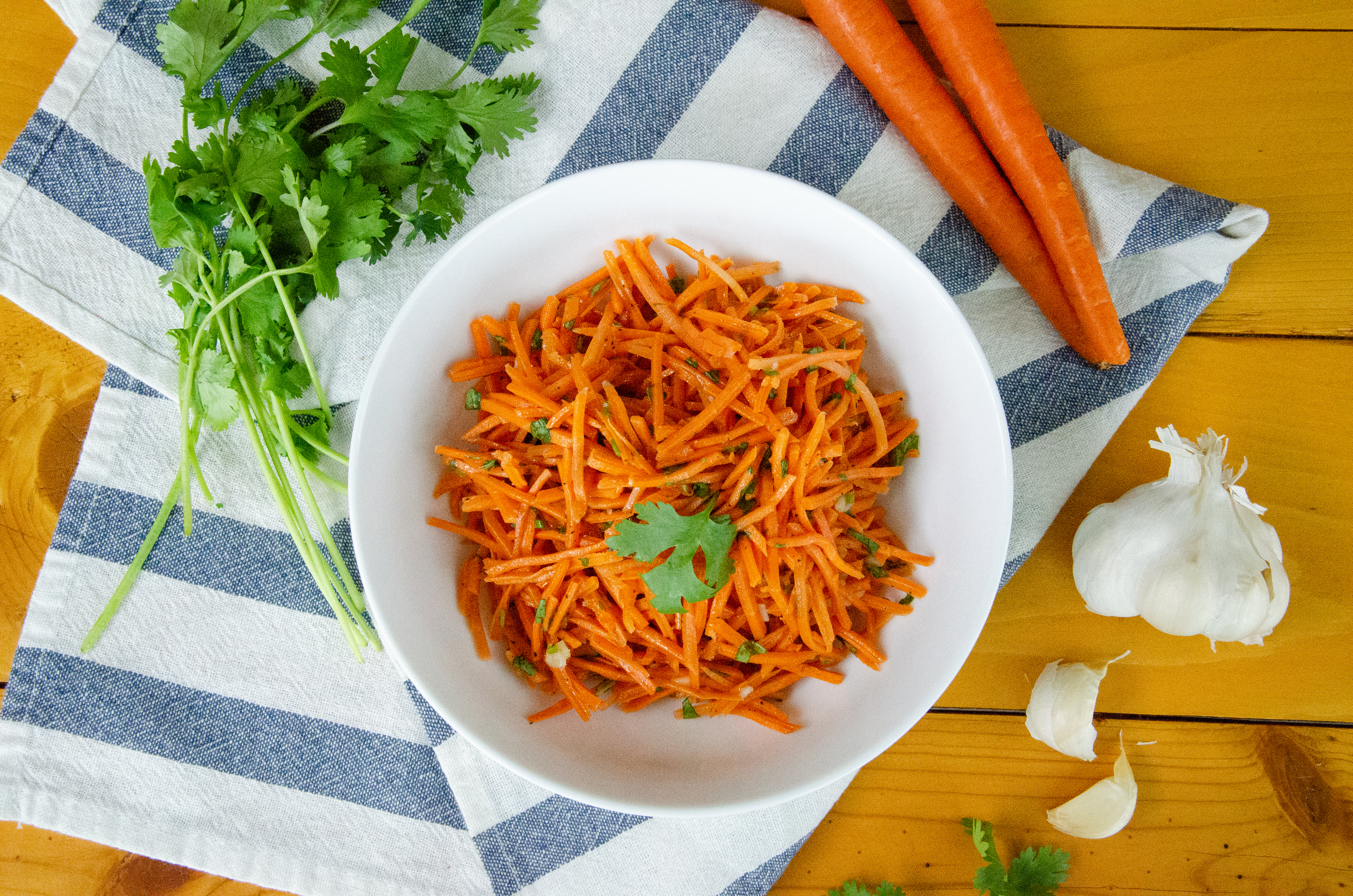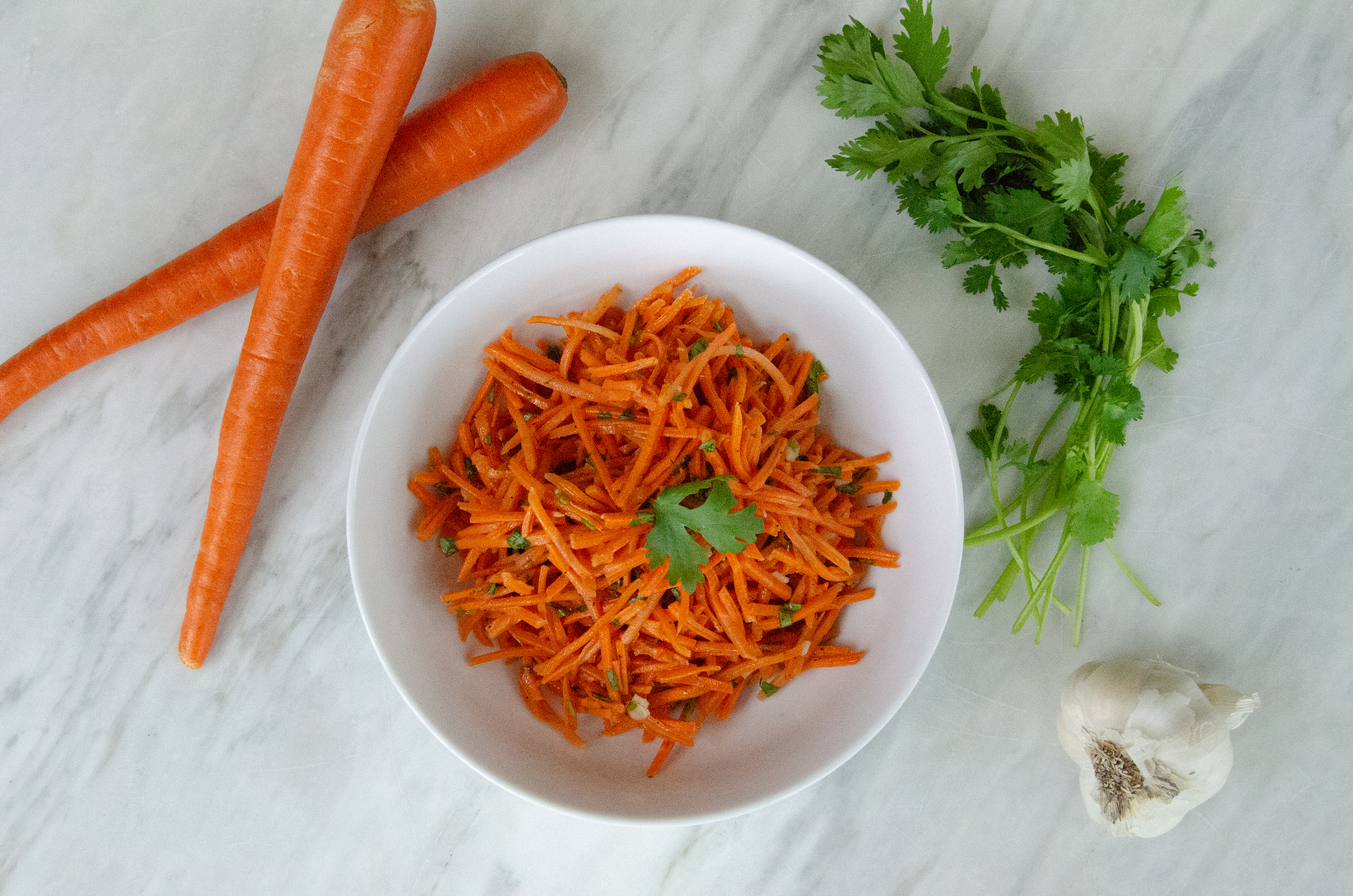 INGREDIENTS
1 pound of carrots
¼ bunch of cilantro, finely chopped
2 garlic cloves, minced
2 Tbsp olive oil
2 Tbsp apple cider vinegar
1 Tbsp honey
½ tsp salt
½ tsp black pepper
NUTRITION FACTS FOR ONE SERVING
NUTRITION FACTS FOR ONE SERVING (APPROX 3/4 CUP, MAKES 4 SERVINGS):
126 calories; 15.8 grams carbohydrate; 7 grams fat; 1.2 grams protein; 3.3 grams dietary fiber
AVERAGE COST FOR ONE RECIPE: $1.40
DIRECTIONS
Shred carrots with cheese grater and place in a medium
bowl. Toss in the chopped cilantro. In a small bowl,
make dressing by whisking the minced garlic, olive oil,
apple cider vinegar, honey, salt, and pepper until well
incorporated. Add dressing into bowl with the carrots
and toss ingredients together until the carrots are well
coated. This salad may be served immediately. For best
results, cover bowl and leave in fridge for at least an
hour for flavor infusion! Serve this salad as a side or as
a topping on tacos, sandwiches, or quesadillas.