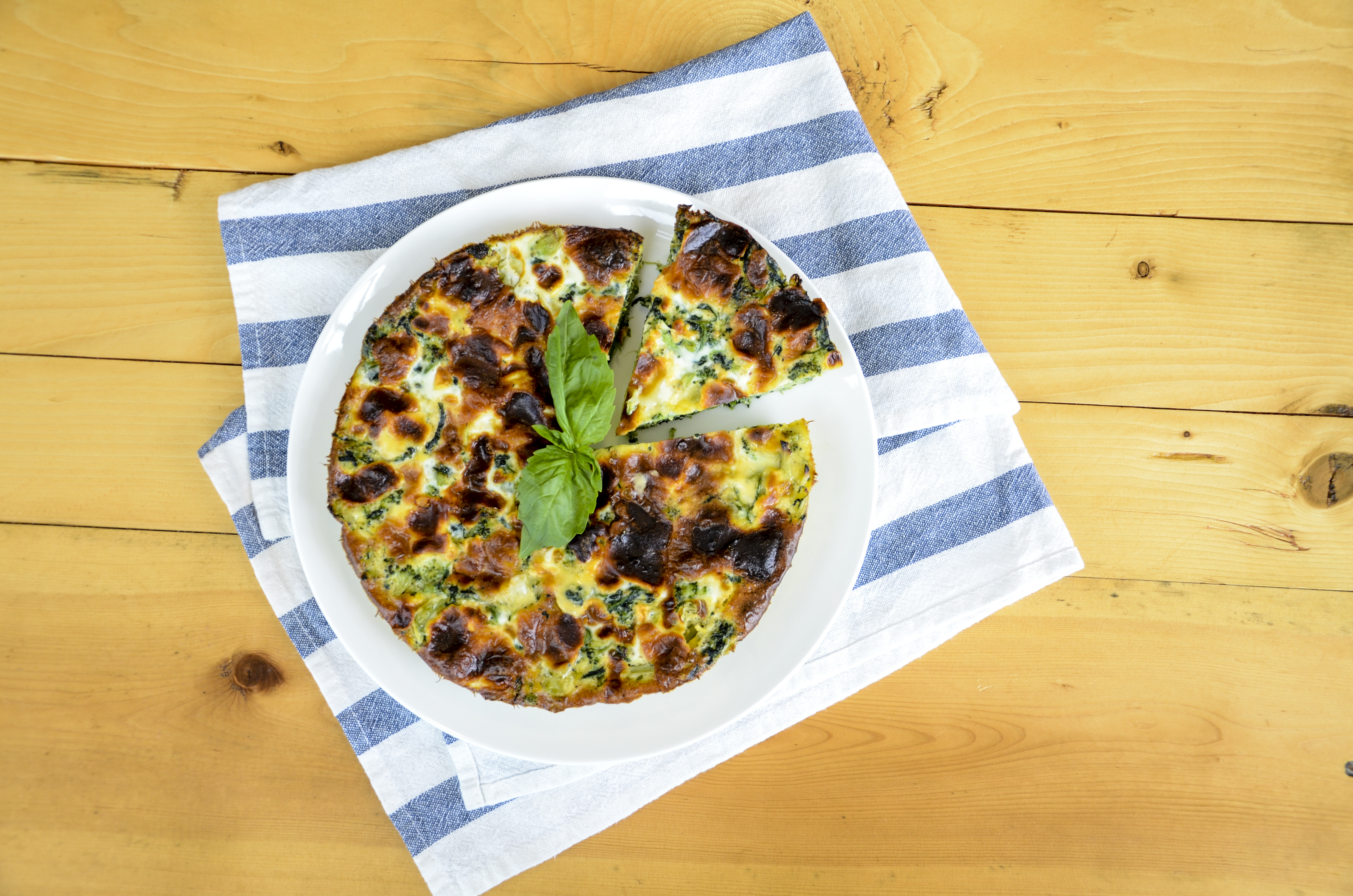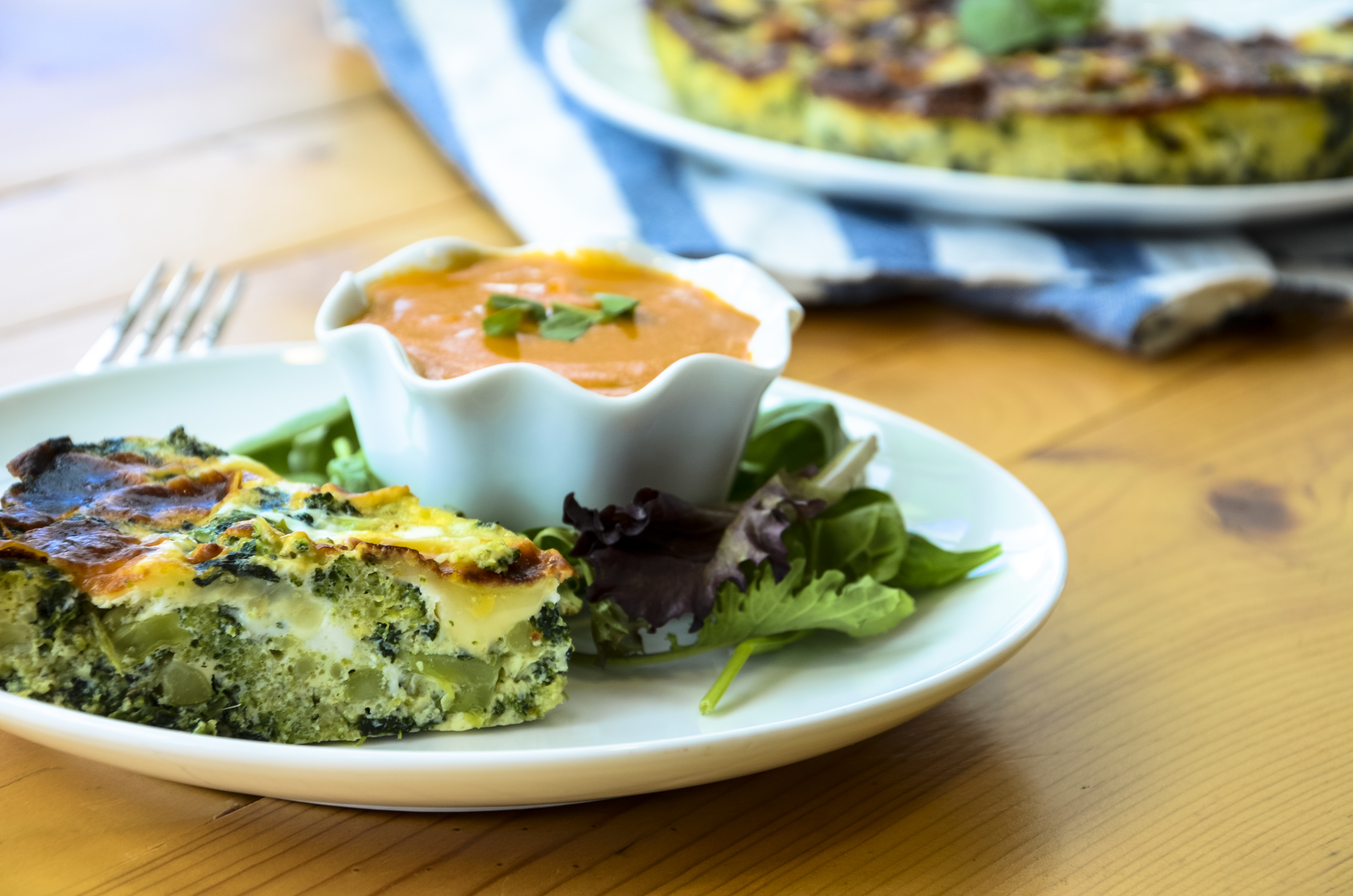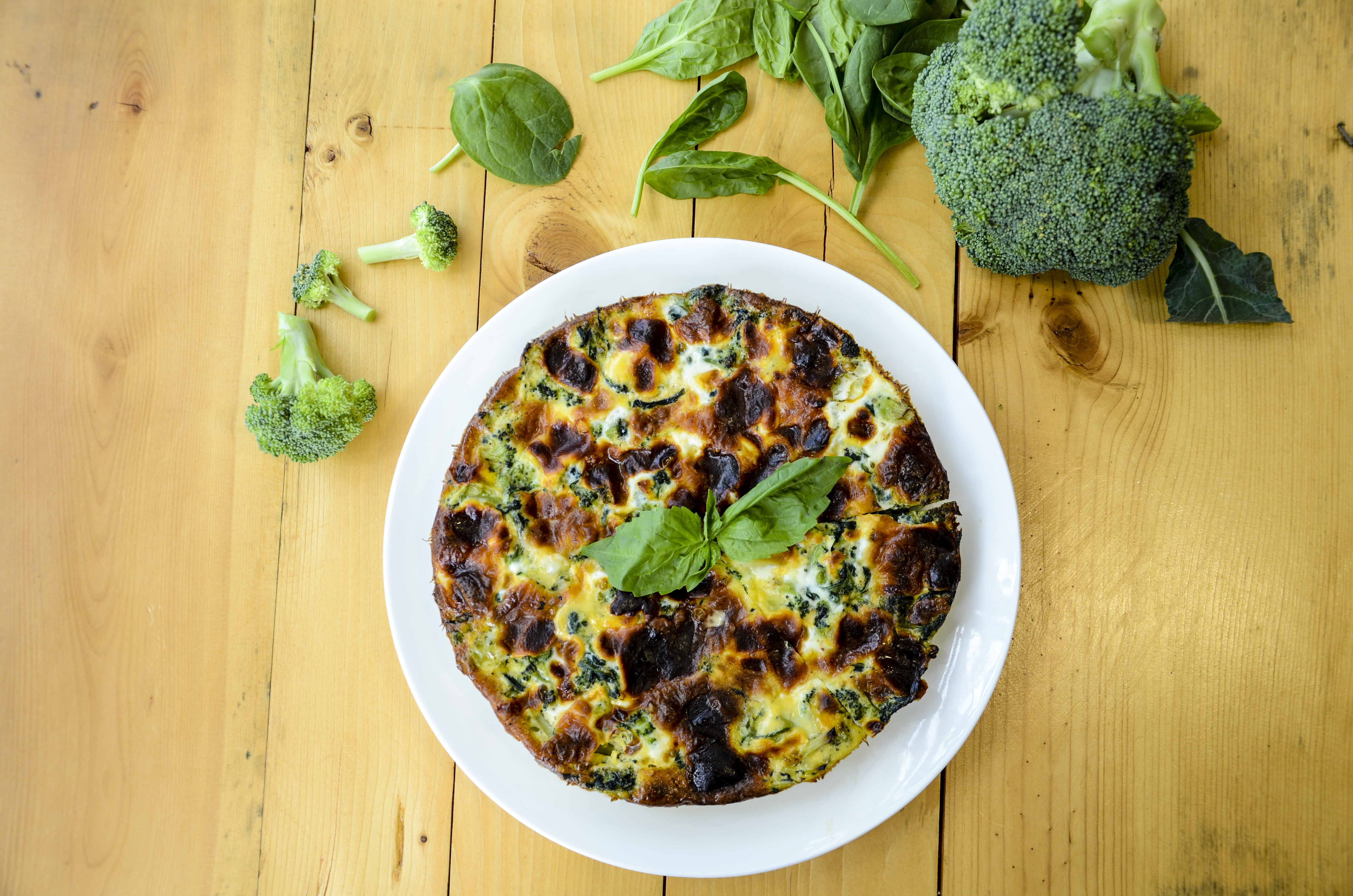 INGREDIENTS
3 cups finely chopped broccoli
½ package frozen chopped spinach (5oz)
3 eggs + 3 egg whites
⅓ cup low-fat milk
¼ cup low-fat shredded mozzarella
⅓ cup low-fat shredded cheddar cheese
¼ + ¼ tsp salt
½ tsp garlic powder
½ tsp onion powder
¼ tsp black pepper
¼ tsp nutmeg
NUTRITION FACTS FOR ONE SERVING
NUTRITION FACTS FOR ONE SERVING (APPROX 1 SLICE, MAKES 6 SERVINGS):
117 calories; 6 grams carbohydrate; 6 grams fat; 10 grams protein; 2 grams dietary fiber
AVERAGE COST FOR ONE RECIPE: $3.05
DIRECTIONS
Preheat oven to 400°F and spray a 9-inch quiche pan with nonstick cooking spray. In a saucepan, boil water and place steam basket in pot. Add the broccoli and thawed spinach and steam until tender, about 5-7 minutes. Once cooked, remove the mixture from the steam basket and toss with ¼ tsp salt. Place mixture in the quiche dish. In a medium bowl, whisk the eggs and stir in the milk, mozzarella cheese, ¼ tsp salt, and the
garlic, onion, pepper, and nutmeg. Spread ½ of the cheddar cheese over the broccoli, then pour the egg mixture to cover the broccoli. Top the egg mixture with the remaining cheddar cheese. Place the quiche in the oven and cook for 30 minutes.