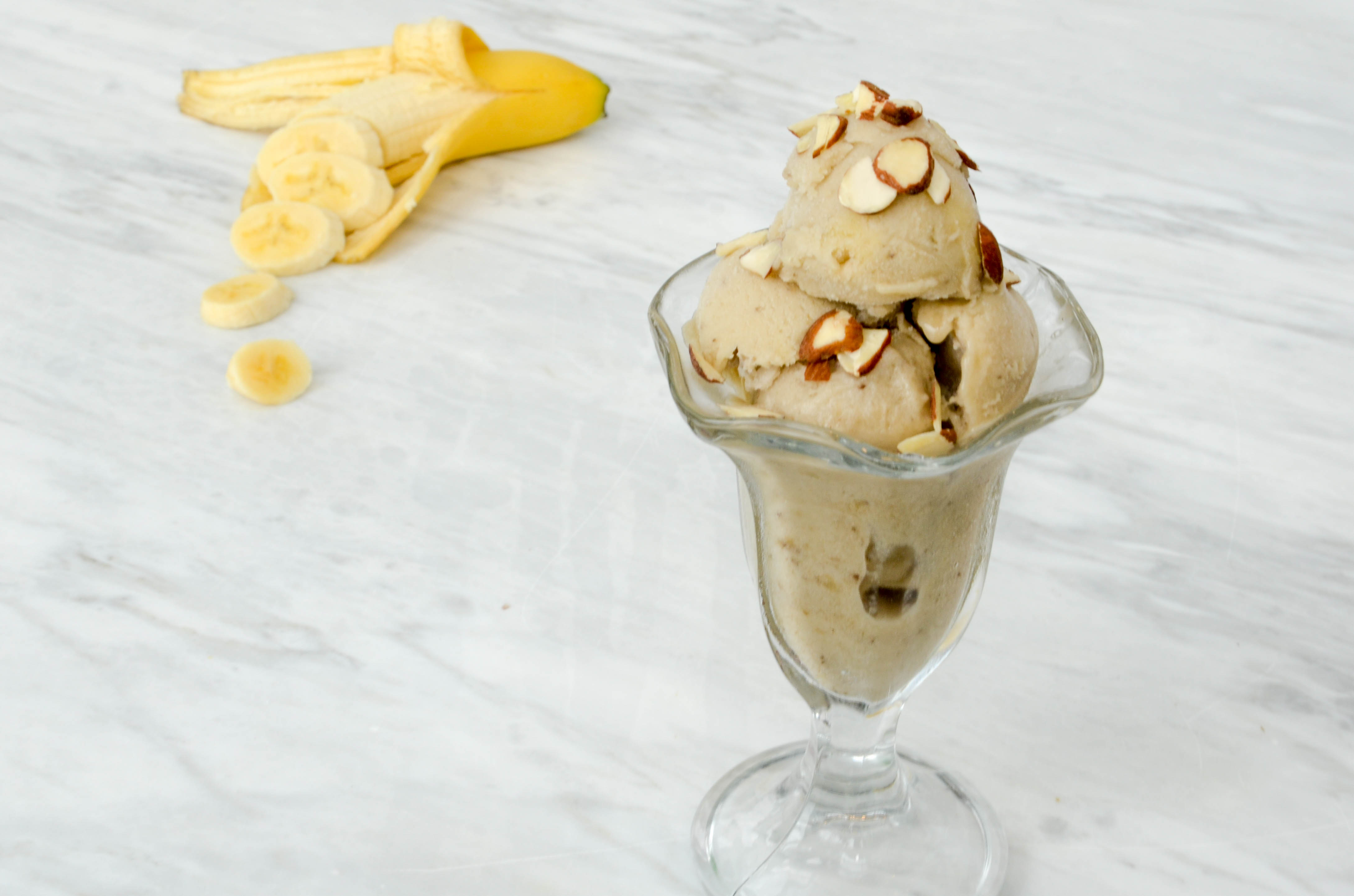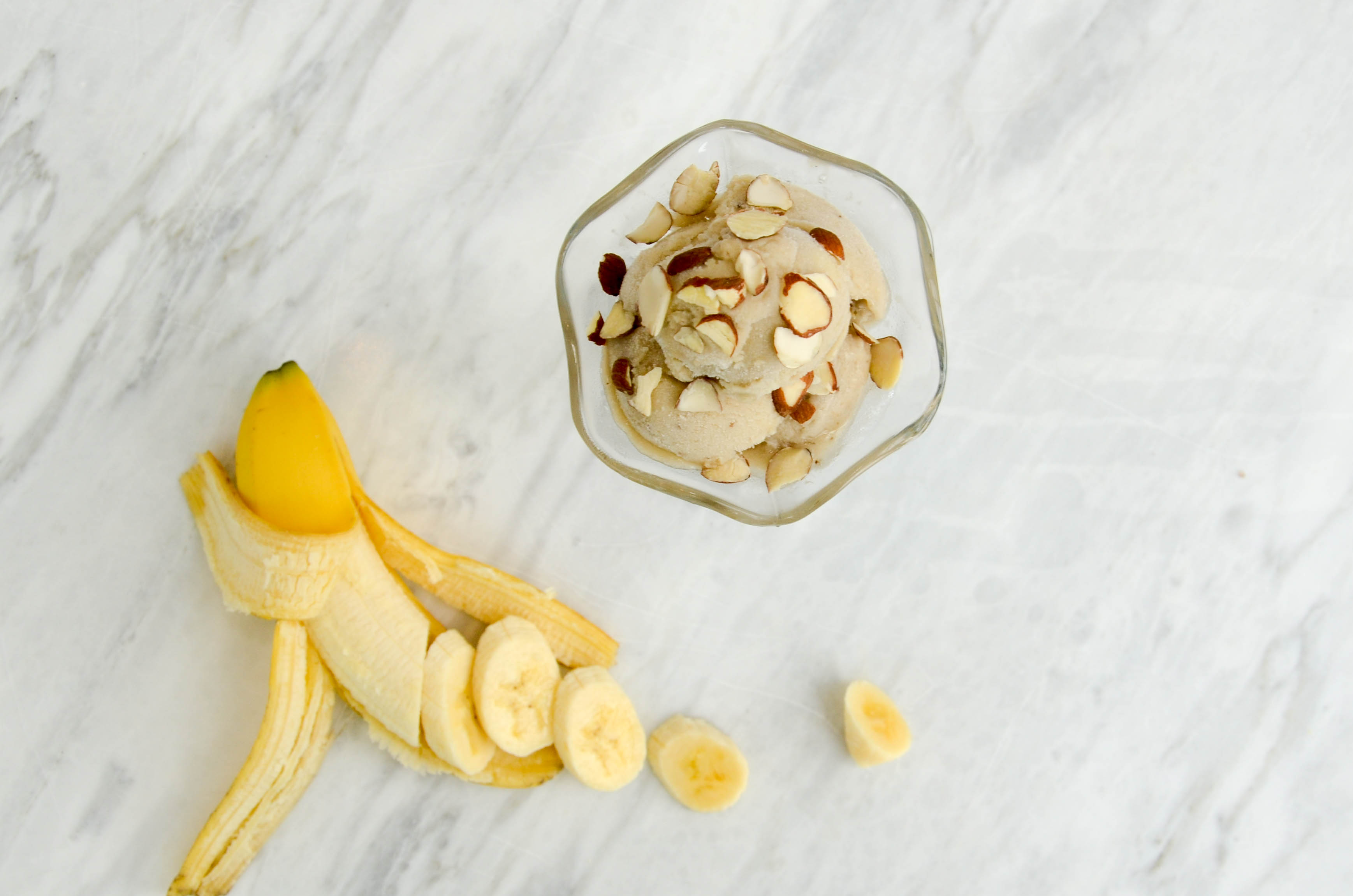 INGREDIENTS
10 very ripe bananas
½ cup low-fat milk
¼ cup honey
½ tsp vanilla extract
⅛ tsp ground nutmeg
Feel free to add flavorings, toppings, or mix-ins like cinnamon, cocoa powder, dried fruit, nuts, jam, coconut flakes, or fresh fruit! 
NUTRITION FACTS FOR ONE SERVING
(approx. ½ cup; makes 10 servings)
137 calories; 35 grams carbohydrate; 0.5 grams fat; 2 grams protein; 3 grams dietary fiber
Average cost for a family of four: $1.91
DIRECTIONS
Peel bananas and freeze overnight in a freezer bag. Remove the bananas from the freezer and blend in blender or food processor until smooth. Slowly add the remaining ingredients and blend until the bananas have a "frozen yogurt" consistency. (If you have an ice cream maker, pour mixture into maker and churn until there is an "ice cream" texture.) Serve immediately or store in the freezer for up to one week.