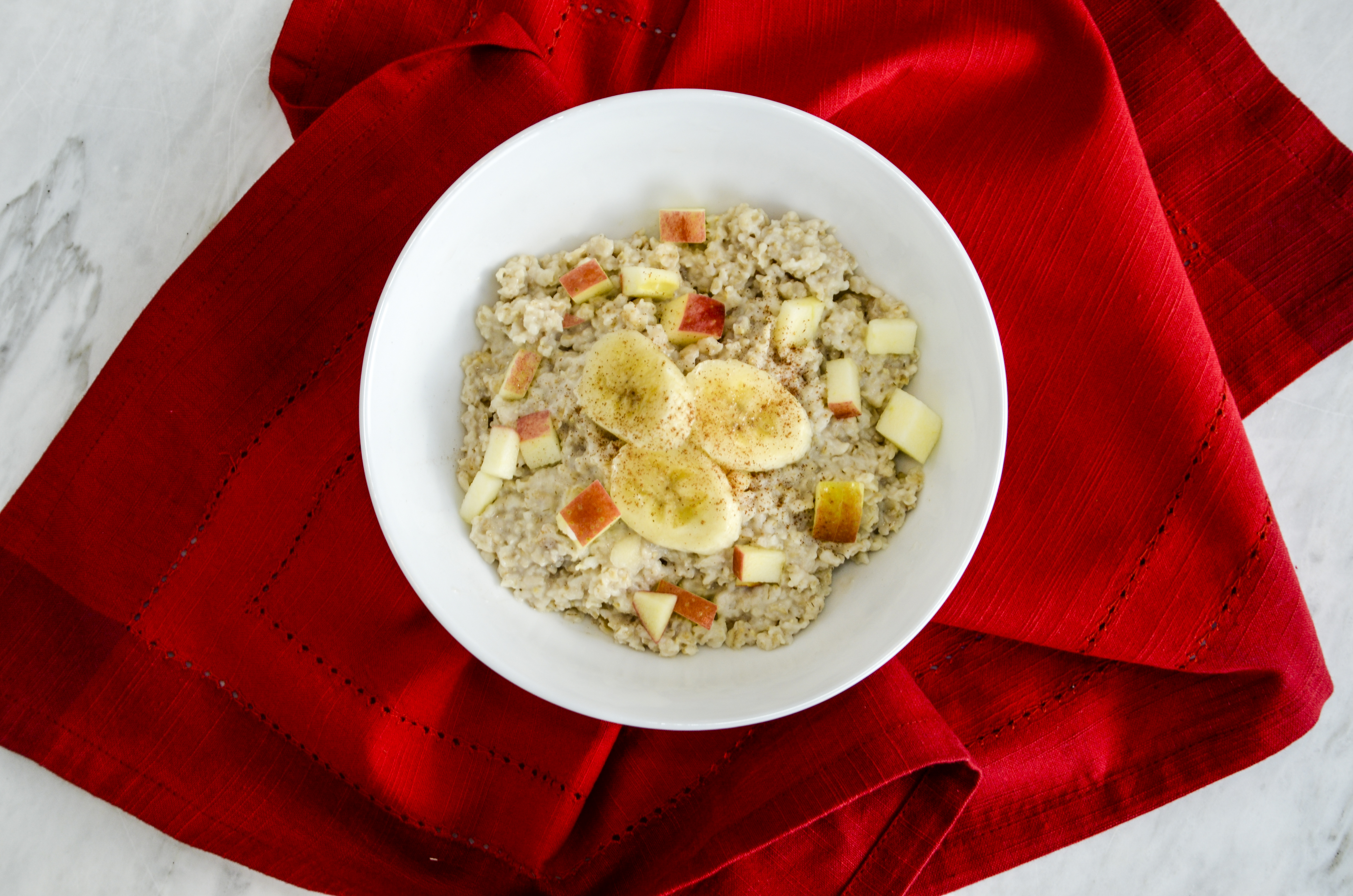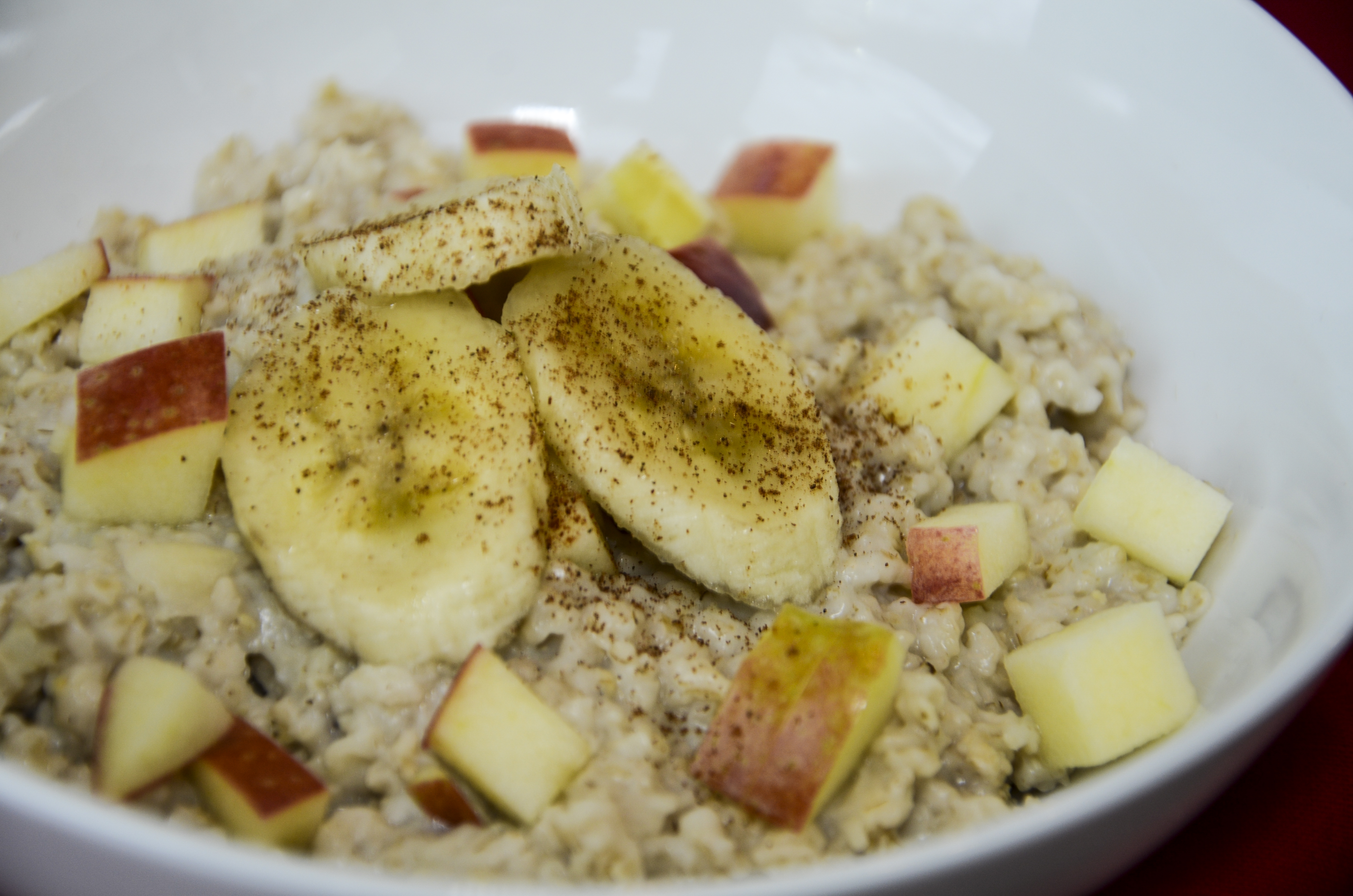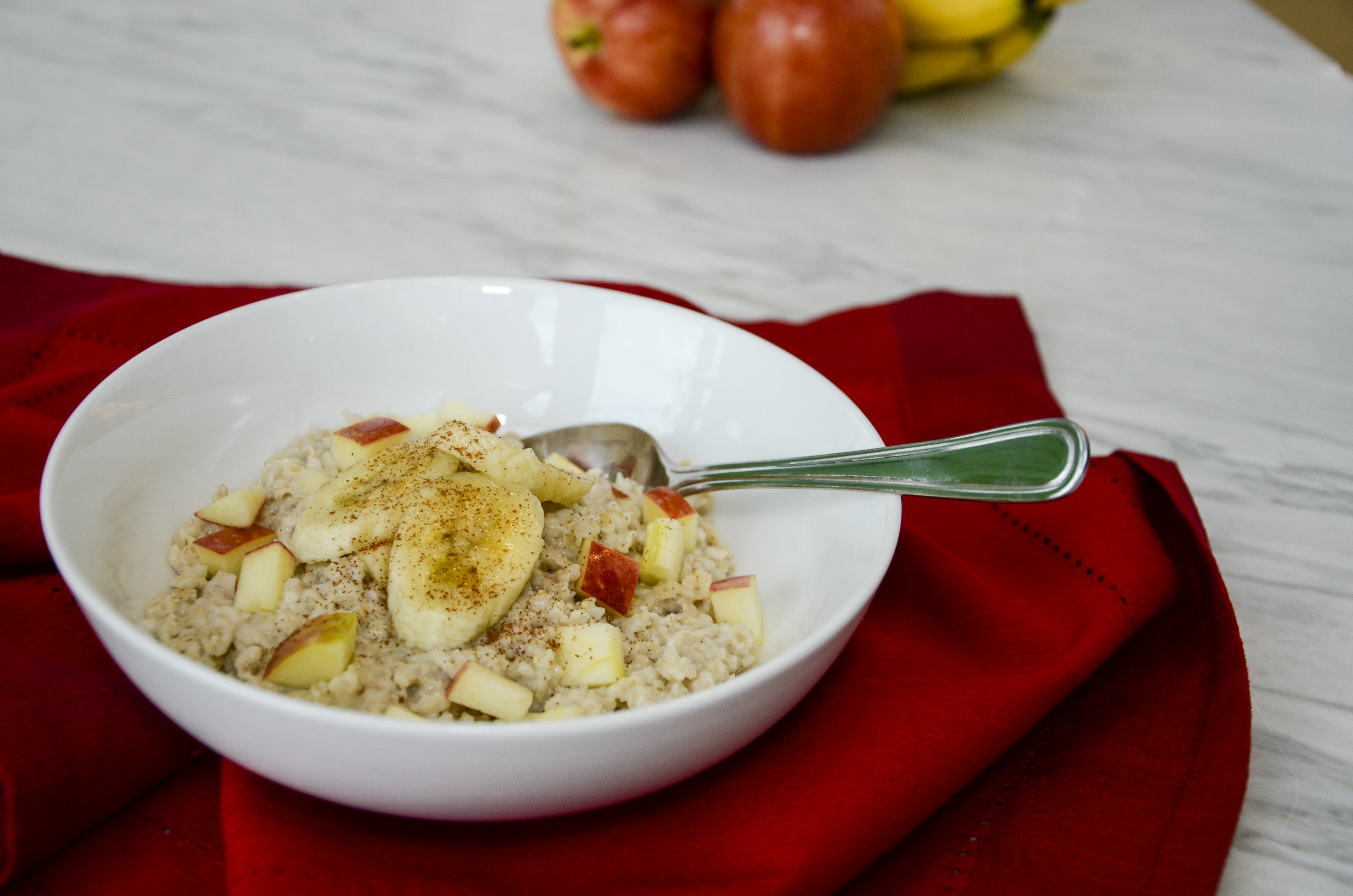 INGREDIENTS
Any fruit you have can be used as a delicious topping for oatmeal, such as pears, peaches, or even mango!
½ cup old fashioned oats
½ cup water
½ cup milk
¼ cup chopped apple
¼ cup sliced banana
½ tsp cinnamon
NUTRITION FACTS FOR ONE SERVING
(approx. 1½ cups; children only need half)
174 calories; 26 gram carbohydrate; 13 gram protein; 3 gram fat; 7 gram dietary fiber
Average cost for one recipe: $0.72
DIRECTIONS
Combine oats, water, and milk in saucepan. Bring to a boil, and cook for 2-3 minutes. If using microwave, cook ingredients for 2 minutes in microwave-safe bowl. Remove from heat, and add chopped apples and banana and cinnamon. Stir until mixed,
and serve warm.