12.9.2019
The Data Harvest, Vol. 3: Volunteers on View
In this edition of The Data Harvest, we highlight one of the key pillars of our program: our incredible volunteer force.
At Brighter Bites, our volunteers come from both the families we serve and the wider community surrounding our schools. Brighter Bites often encourages parents (and little siblings!) to get involved at their students' schools for the first time, with 71% of teachers in our program agreeing that Brighter Bites increased parent engagement at their school. We regularly surpass the goal of ten parent volunteers for every 150 bags packed, and for the 2018-2019 school year, we had over 3,350 unique parent volunteers for a total of over 36,000 volunteer hours at our 92 sites across the country!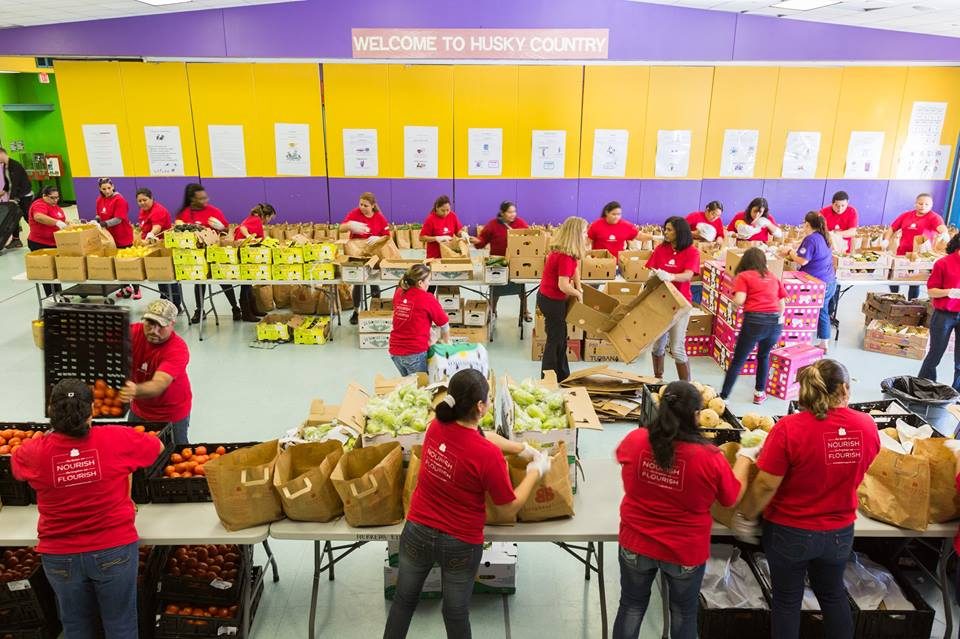 Brighter Bites also invites local companies and organizations to support building communities of health through fresh produce. Last school year, over 250 community members volunteered for a total of over 500 hours at Brighter Bites sites nationwide.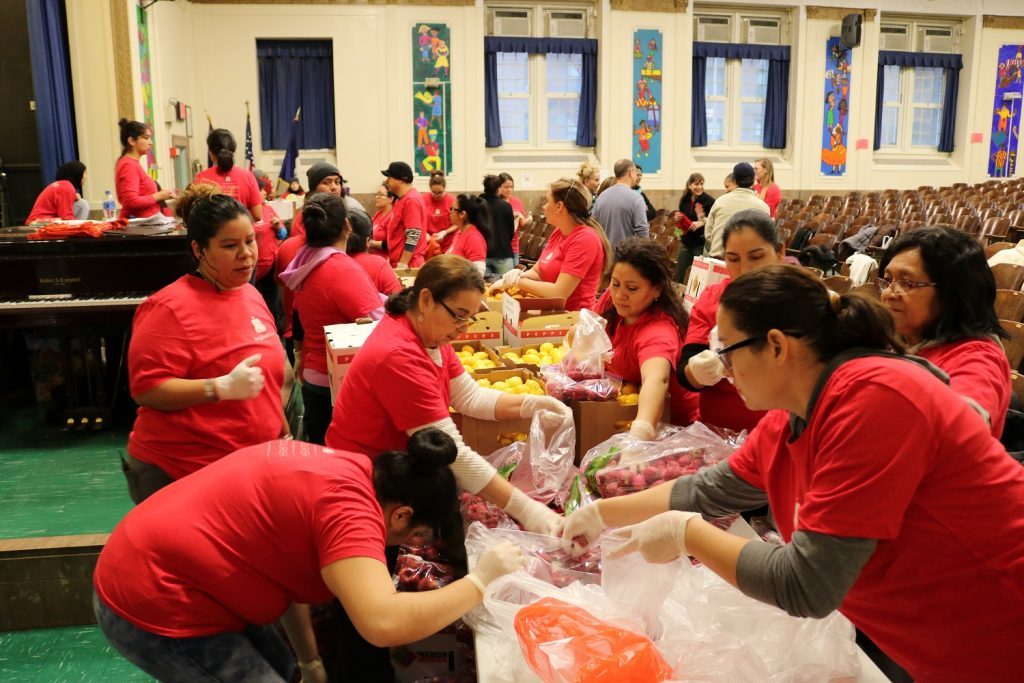 Unified in our bright red t-shirts, Brighter Bites staff, parents, and community volunteers work together in assembly lines to divide produce into hundreds of bags. We couldn't be more humbled by the dedication and joy they bring each week.
To find a Brighter Bites program and volunteer-opportunity near you, check out our volunteer page.