11.7.2018
New York Tastymonials!
Volunteers, families, and faculty in New York City have provided some amazing feedback about how Brighter Bites is impacting their communities. We are so thrilled to receive their input on how access to fresh fruits and vegetables is changing their lives. Check it out below: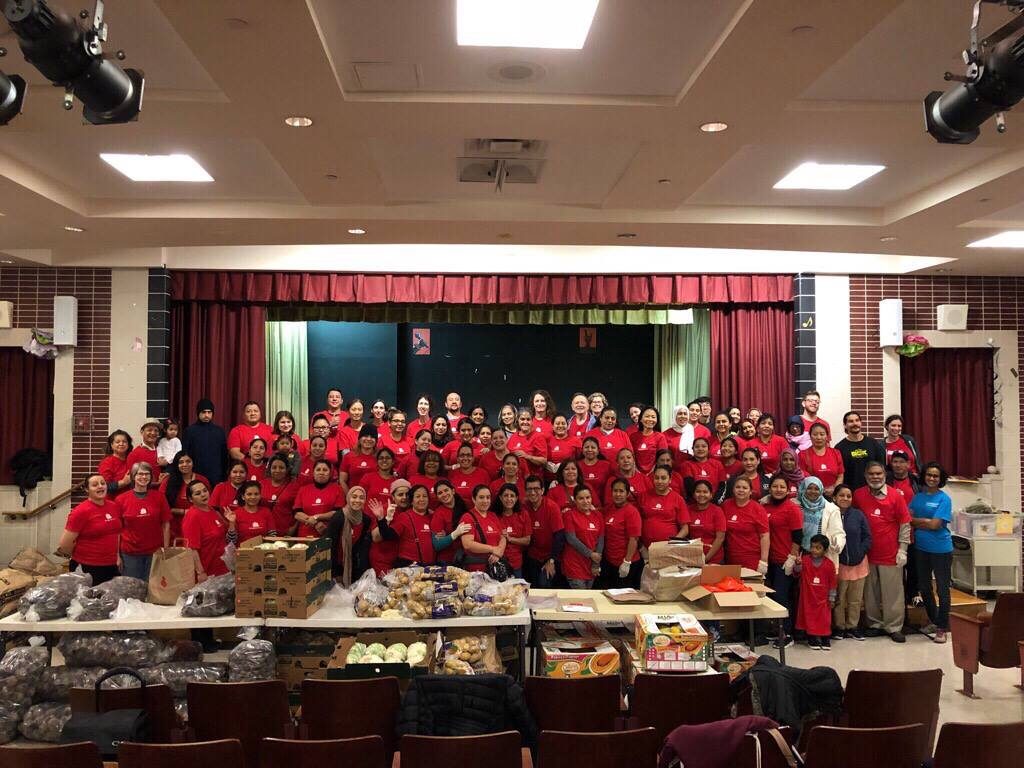 "We had an incredible beginning, with many volunteers, lessons, and staff members cooking in the classrooms. Even cooking in the classrooms the next day! Once again thank you on behalf of the families, staff and students. Bright Bites is a uniting force in ensuring that our community becomes well versed on the topic of healthy eating." – Principal Olga Guzman, PS 228Q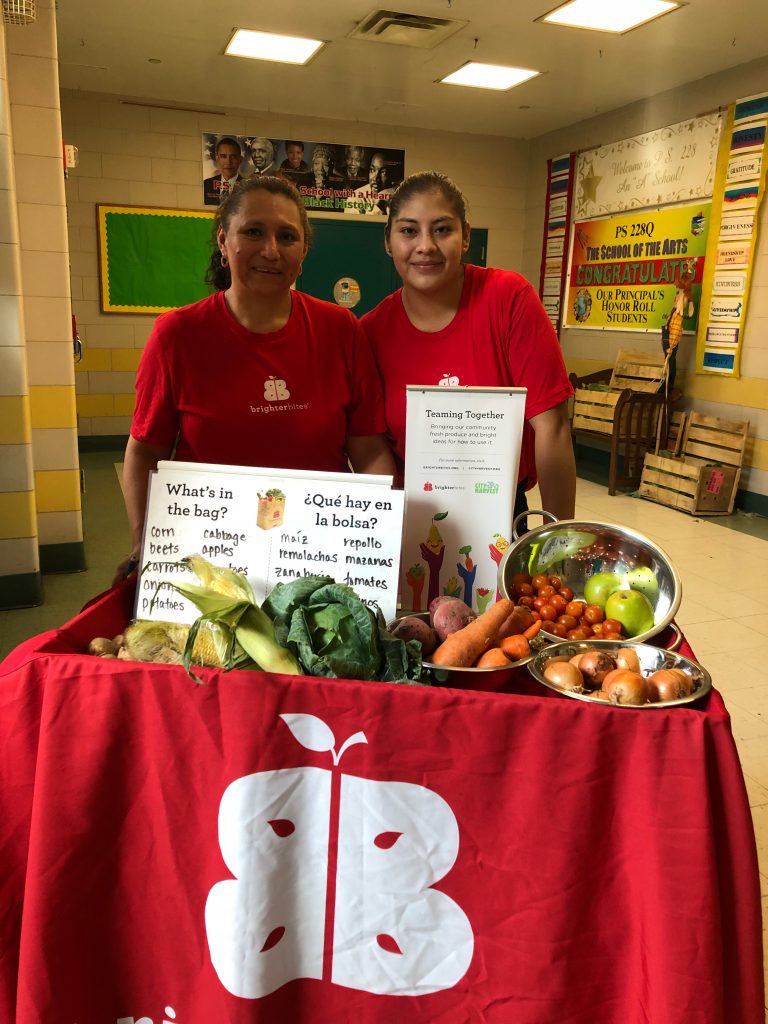 "I just wanted to thank you for bringing this program to our school! The kids get excited about the produce in the classroom with the teacher, and come home excited to eat fruits and vegetables! They get mad at me if I unpack the bags without them so now I leave them on the table until they're home from school so they can unpack themselves." – Parent at PS 212Q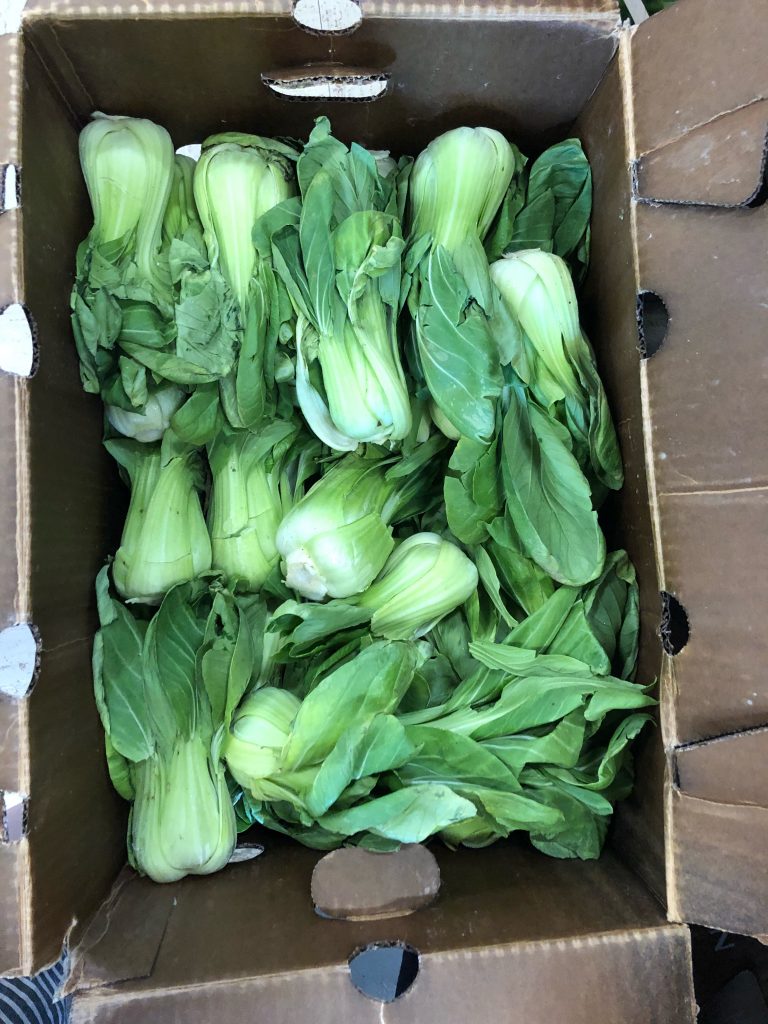 "Bok choy again! I love this stuff now. I started buying it after you gave it to us the first week. This bok choy looks even better than what's in the store!I had never had it before in my life. I was surprised at how good it tasted! And my family likes it – that's the amazing thing". – Volunteer at IS 10Q (August 2017)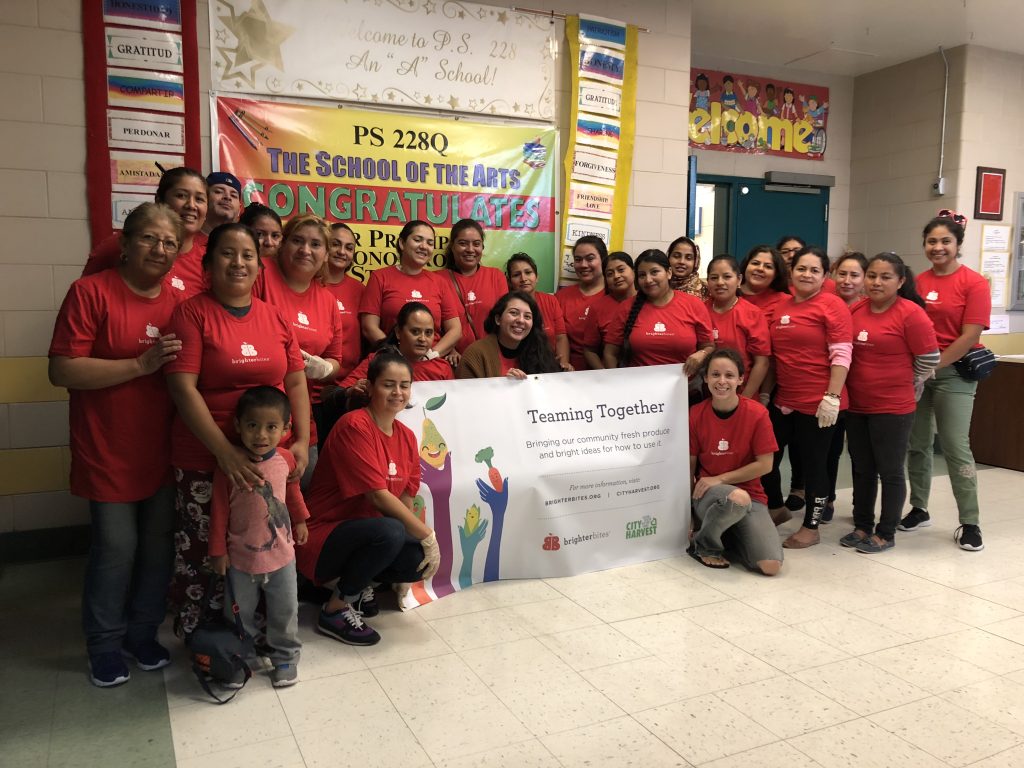 We're lucky to work hand in hand with so many wonderful people — and such sweet students (see one of our favorite snaps below)!