12.18.2018
Staff Spotlight: Stefanie Cousins
Meet Stefanie!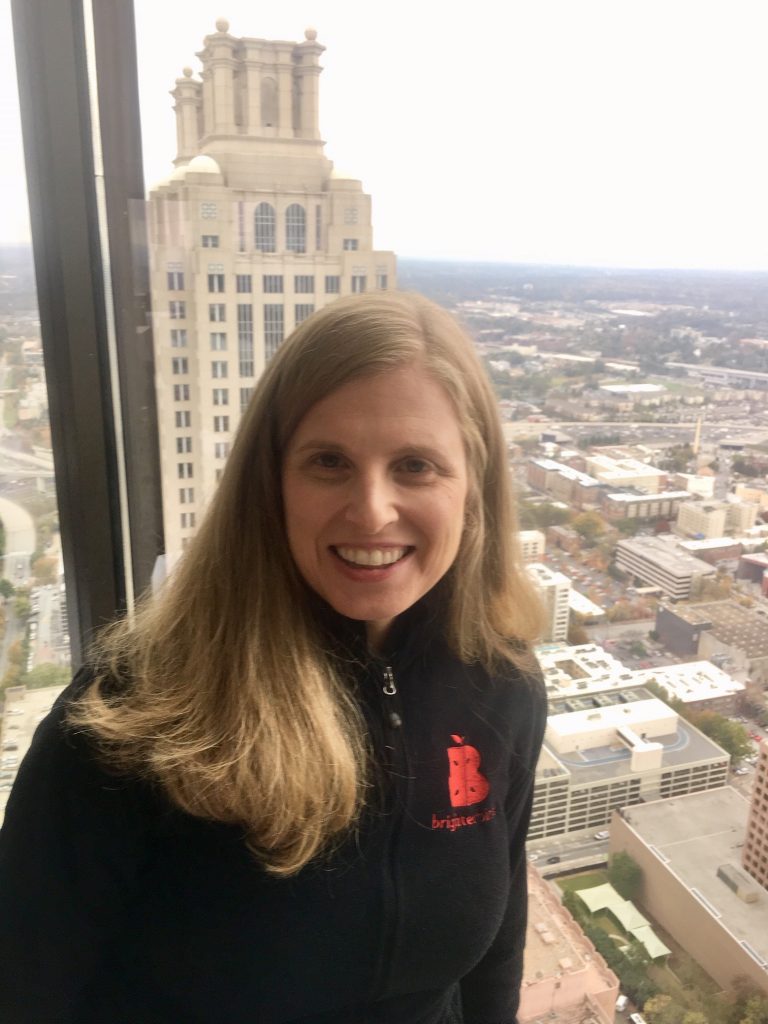 Stefanie Cousins is the Brighter Bites director of marketing and communications, leading the organization's corporate communications, strategic marketing, and branding efforts out of our program office in Austin, TX. Stefanie has been an irreplaceable force in the development of our website, video production, press outreach, and recent expansion into three new markets. We are so grateful to have her on our staff!
Stefanie grew up in the suburbs of Philadelphia and has called nearly 10 other places home including Middlebury (VT), Italy, Washington, DC, New York City, Chapel Hill (NC), Pittsburgh, Baltimore, Houston, and Austin. As a child, Stefanie was an avid tennis, lacrosse, and violin player. Prior to working with Brighter Bites, Stefanie had a long career in the news and documentary business, and was a producer for Barbara Walters at ABC News 20/20.
We recently sat down with Stefanie to ask about her experience working with Brighter Bites:
Q: When did you join Brighter Bites?
A: In fall 2014 I began volunteering for Brighter Bites to help with its marketing and communications efforts and discovered that a friend in Austin was interested in helping Brighter Bites expand. I introduced her to [our Founders] Lisa and Shreela, and the rest is history. I was the program director in Austin for about six months while running marketing and communications, until we found Maggie Mangrum to take over and I could focus on developing a marketing and communications strategy for all of Brighter Bites. 
Q: What inspired you to join Brighter Bites?
A: I have always been interested in nutrition and understood the connection between food and health from a young age. I started off college thinking I was going to be a doctor, until I realized that I preferred to read and write about health issues more than anything else. I began to focus on it from the journalistic perspective, writing and producing a number of stories over the years, including a documentary for the The New York Times and National Geographic about the obesity epidemic. Prior to hearing about Brighter Bites, I was already laser-focused on feeding my two children nothing but fresh, healthy food — I had been eating a plant-based diet for a decade and had made all of my children's baby food from scratch. When I first met Lisa, she had just finished up the first week bagging up fruits and veggies in Houston with Shreela and a team of friends and colleagues. A mutual friend had introduced us and thought we would hit it off. She was right! From the minute I met Lisa and heard about Brighter Bites, before it was even called Brighter Bites, I knew I wanted to contribute in some way so that I could help bring the mission and the message of Brighter Bites to as many people as possible.  
Q: What is your favorite part of your job?
A: I am deeply passionate about Brighter Bites and I love to talk about our program all the time because it works and because it's needed in so many places. Going to graduate school for public health 10 years ago really opened up my eyes to the multitude of preventable health problems that far too many people face around the globe. Brighter Bites is one of the solutions and I see the positive impact we're having on people across the country every day. It was always a dream of mine to combine my interest in health with my career in marketing and communications. I feel so fortunate that I get to do it everyday!
When Stefanie's not wearing her marketing and communications hat, you'll likely find her spending time with her family, composed of husband Kurt and children Ben (10) and Katherine (7). Stefanie loves spending time in the kitchen making dishes that are filled with fruits and veggies, like sweet potato curry. You'll also frequently find Stefanie exploring Austin, which she loves for its friendly and welcoming people. If you're in the Austin area, Stefanie recommends visiting Uchiko for a scrumptious meal.
Thanks for all you do Stefanie!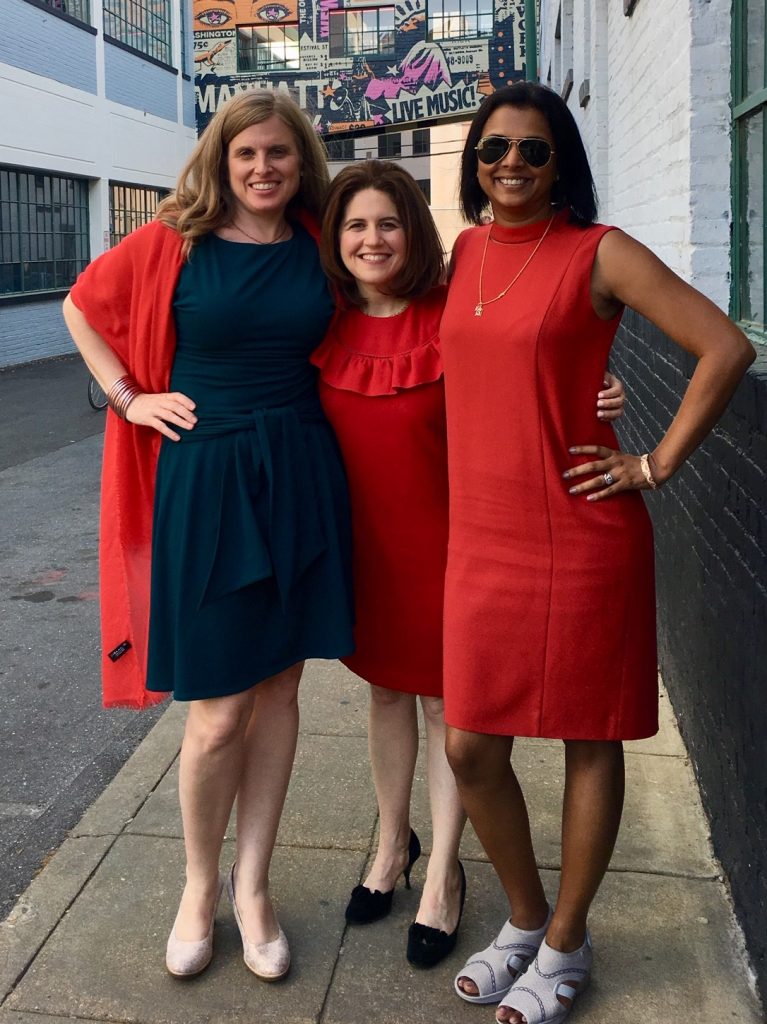 Pictured left to right: Stefanie Cousins, Lisa Helfman, and Shreela Sharma.