5.4.2017
Q&A Get a free meal and learn how to combat food waste at Thursday's Feeding the 5000 event in downtown Los Angeles
Everyday we are inundated by headlines emphasizing the planet's diminishing resources, the threat of global warming, the need for change. These warning signs have become overwhelming and often seem out of our control, but there is one crucial change that we as individuals can make, and it's right under our nose- or on our plate. Every year one-third of the world's food goes to waste unnecessarily. Feeding the 5000 a non-profit environmental organization has devoted itself to ending food waste on every level of the food system, starting with individuals and moving towards the food industry at large.
Read about it here:
"On Thursday, Feeding the 5000 will hold its first Los Angeles event, from 11 a.m. to 4 p.m. at Pershing Square in downtown Los Angeles, as part of the Los Angeles Times Food Bowl festival. The event culminates in a feast created with the help of local partners using fresh produce that otherwise would have gone to waste.
Among the festivities, Feeding the 5000 LA will include cooking demonstrations by Monica May of Nickel Diner, who will show how to make a savory French toast, and chef Ryan Stewart of L.A. Kitchen, who will demonstrate how to transform produce into delicious dishes.
Feeding the 5000 held its first event in 2009 in London as a showcase for local initiatives and a way for ordinary people to send a powerful message to the food industry that food waste on this scale has to stop. To date, 40 Feeding the 5000 events have been organized around the world, including in New York, Oakland, Denver and Washington, D.C.
Tristram Stuart is the founder of Feeding the 5000 and Feedback, a nonprofit environmental organization devoted to ending food waste at every level of the food system. Recently, I interviewed him by email about the Los Angeles event. The interview was edited for clarity and length.
---
How much food would you estimate is wasted on a global scale?
A third of the world's food is wasted — even more in a country like the USA, where it's nearer to 40%. The U.S. government and the U.N. have set a goal of halving food waste by 2030. In order to achieve this, Feedback is calling on businesses to start transparently reporting how much food they're wasting each year: That way, the government, entrepreneurs and nonprofits seeking to make use of unsold product will know where to invest to solve the problem. Companies who continue to sweep food waste under the carpet are just hindering the solutions.
Los Angeles Times Food Bowl: A new kind of food festival 
In the U.K., where measurement has been ongoing for some years, and progressive businesses report annually, we've seen a dramatic reduction — 21% at household level and nearly as much from the industry — which demonstrates to the world that the global goal to halve food waste is achievable.
How does the United States compare with other countries in terms of food waste?
Food waste has massively taken off as an issue in the USA — with chefs, civic society organizations, government and big business realizing that cutting waste is a huge environmental and economic opportunity. It's great to see some beginnings, such as L.A.'s Zero Waste goals, which commits the city to sending 1 million tons less waste to the landfill by 2025.
But California will need to go much further. For one thing, when food is wasted, all the water used to grow that food is wasted: A quarter of all U.S. water consumption can be attributed to the growing of food that never gets eaten. In California, that's 9,000 million gallons a day — equivalent to leaving a faucet running for 9,000 years! For a state like California, cutting food waste may prove to be an existential necessity.
You've traveled around the world documenting food waste. What are some of the worst examples you've seen? And what are some of the most inspiring innovations?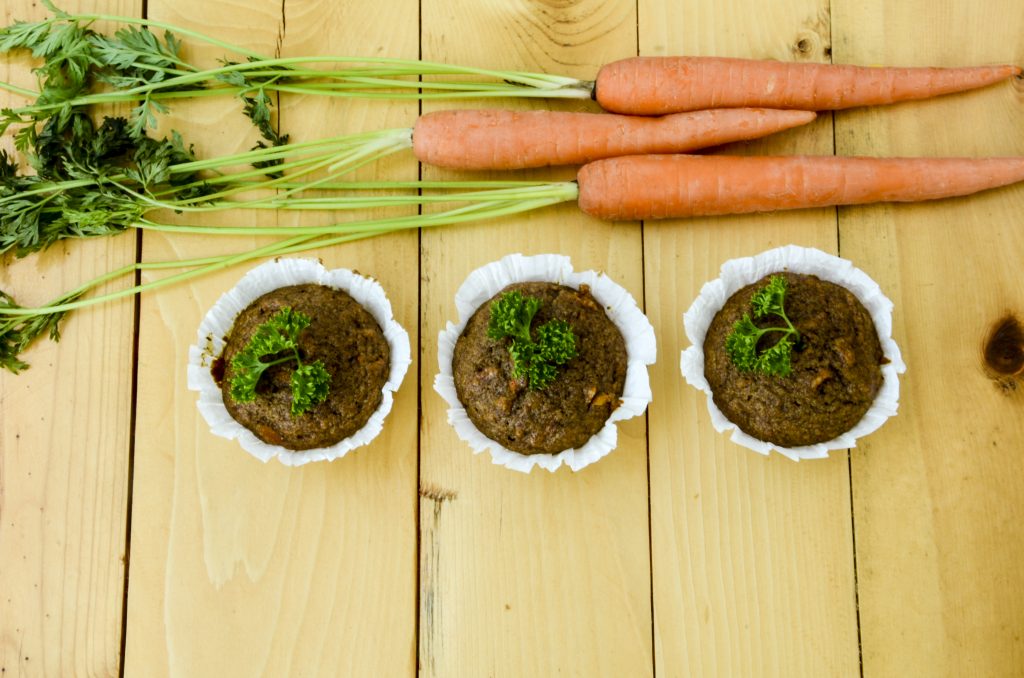 The global food system is so interconnected — it's fascinating and terrifying visiting farms in a country like Peru, and seeing piles of onions rotting in the desert because they're too small, or too big or not round enough for the U.S. or European markets. One innovation I am particularly proud of is Toast Ale, the award-winning beer I created, which transforms fresh surplus unsold bread into craft ale. One hundred percent of the profits will be poured into nonprofits like Feedback, seeking to toast the end of food waste. We just launched a crowdfunding campaign on Indiegogo to bring it to the U.S.
Why did you decide to hold an event in Los Angeles?
Los Angeles is such a fascinating city from a food waste perspective. On the one hand, you have a really vibrant, active, forward-looking environmental movement — no one knows better than Southern Californians what adverse weather conditions can mean. In many ways, it feels like the hub of action on climate change in the U.S. But L.A. also has a reputation as a symbol of consumption and excess — and of course, L.A. has an incredible food movement, which makes hosting a Feeding the 5000 here a really exciting prospect.
Has the city government gotten involved, and how many organizations are you working with to put on this event?
Here in L.A., we have some really incredible partners, doing amazing things to tackle food waste. Feeding the 5000 is a way of bringing them together and showcasing what they're doing and why it is so vital. L.A. Kitchen, set up by my friend Robert Egger to tackle food waste and social issues, is our partner to cook the meal.
The city government has really welcomed the event, and I've been learning about their plans to tackle waste going to the landfill. The zero waste by 2030 ambition is admirable and something I hope Angelenos really engage with. What we'd love to help inspire next is more action to not only deal with waste that does occur, but to prevent it from happening in the first place. And to do that, the city needs to be encouraging companies that produce food to be transparent about how much of it they're wasting — that way we can start coming up with some solutions together.
Do you have a few tips to help readers at home learn to combat food waste?
The great thing about food waste as an issue is that there's something practical that every individual can do to solve the problem. The first step is to buy less: On average, we're all buying way more than we end up eating. In the USA, there's a dire need for the industry to standardize food labels and for people to understand that most of them are hyper-cautious dates set by the industry merely to guarantee optimal quality, but that it's still safe to eat food after its best-by date.
And although we should all consider food waste our responsibility, we shouldn't let big business off the hook. Californians should be asking their supermarkets, restaurants and retailers what they're doing about their food waste too."
Source: Los Angeles Times