1.9.2018
New Year, Fresh Bites
Happy New Year! We hope your 2018 has been off to a healthy start. At Brighter Bites, we believe in enjoying fruits and vegetables every day of the year. As you start your 2018, we encourage you to try healthy recipes that include plenty of fruits and vegetables so you can stay on track all year!
Eating healthy can be easy and delicious, but sometimes it can be difficult to know where to start. That's why we've compiled helpful tips on healthy eating, cooking, shopping, and planning, which you can find on on our Brighter Bites tip sheets webpage.
A new year comes with fresh opportunities to try some different recipes, so let's kick off 2018 one bright bite at a time. Need some recipe inspo? Check out this fresh, fun, and oh-so-flavorful menu:
Un-beet-lievable Smoothie.
Start your un-beet-lievably fabulous year with this gorgeous and delicious beet smoothie! Each sip comes with a tasty combination of fruits and vegetables. Now that is a healthy way to start your year!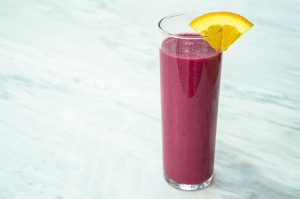 Chinese Cabbage Salad.
To achieve the popular New Year's resolution of "eating healthier," many people try to eat more salad. But salad doesn't have to be based around the traditional lettuce. Instead, try this colorful Chinese cabbage salad! Chinese cabbage is full of vitamin C and has a crisp crunch. Extra salad stores well in your refrigerator, so you can enjoy it for several meals as you start the new year.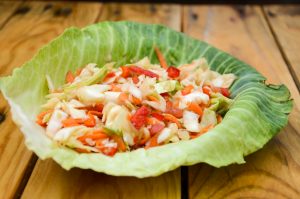 Confetti Wraps.
Confetti is not just for celebrating the new year – these confetti wraps include a variety of colorful vegetables! They can be easily served for lunch or dinner. You can even make this a staple in your lunchbox this year.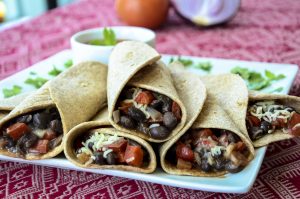 Minty Grapefruit Salad.
Keep your immune system strong as you start the new year with this grapefruit salad. Grapefruit offers an excellent source of vitamin C. This salad is a delicious way to include more fruits on your plate as you serve more home-cooked family meals this year.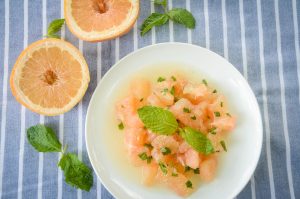 Hulk Muffins.
Trying to eat more greens in 2018? These hulk muffins are a great way to get your serving of leafy greens while keeping your taste buds happy. Eating more leafy greens will help you stay strong as you work on being more active this year!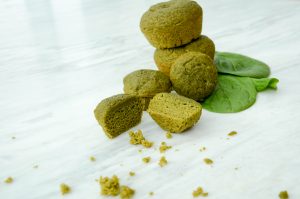 We hope these recipes offer you some inspiration for eating your fruits and veggies in fun new ways this 2018. Wishing you a happy and healthy new year!