10.7.2017
LUPE Arte and Brighter Bites Team Up for Lunch
Brighter Bites is all about fun food experiences! Wherever we go, we're always on the lookout for exciting opportunities to share that message. Our Austin team learned that a local nonprofit, LUPE Arte (Latinas Unidas Por El Arte), put together a mother-daughter event to emphasize healthy lifestyle choices and wanted us to join them for some lunchtime fun. Of course we said yes!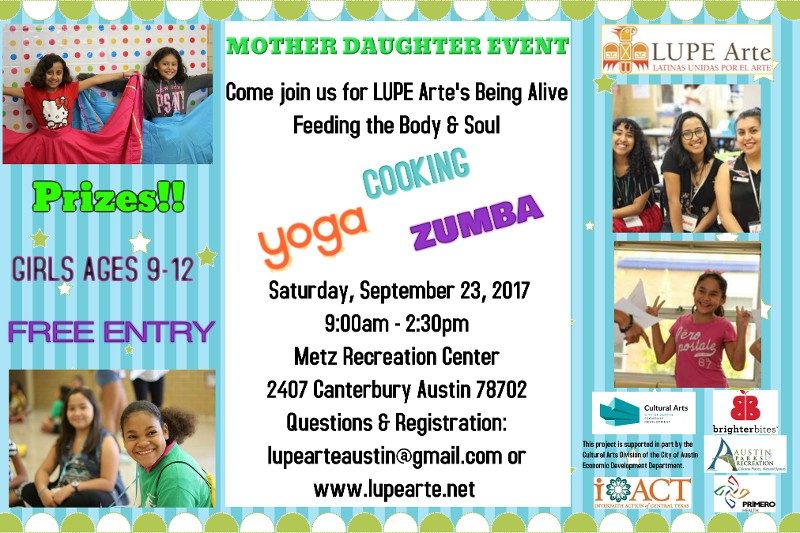 On the day of the event, mom and daughter teams started their mornings with some yoga and nutrition lessons for putting together a healthy plate. At lunchtime, we introduced them to Brighter Bites and the full menu of recipes they would be preparing for lunch.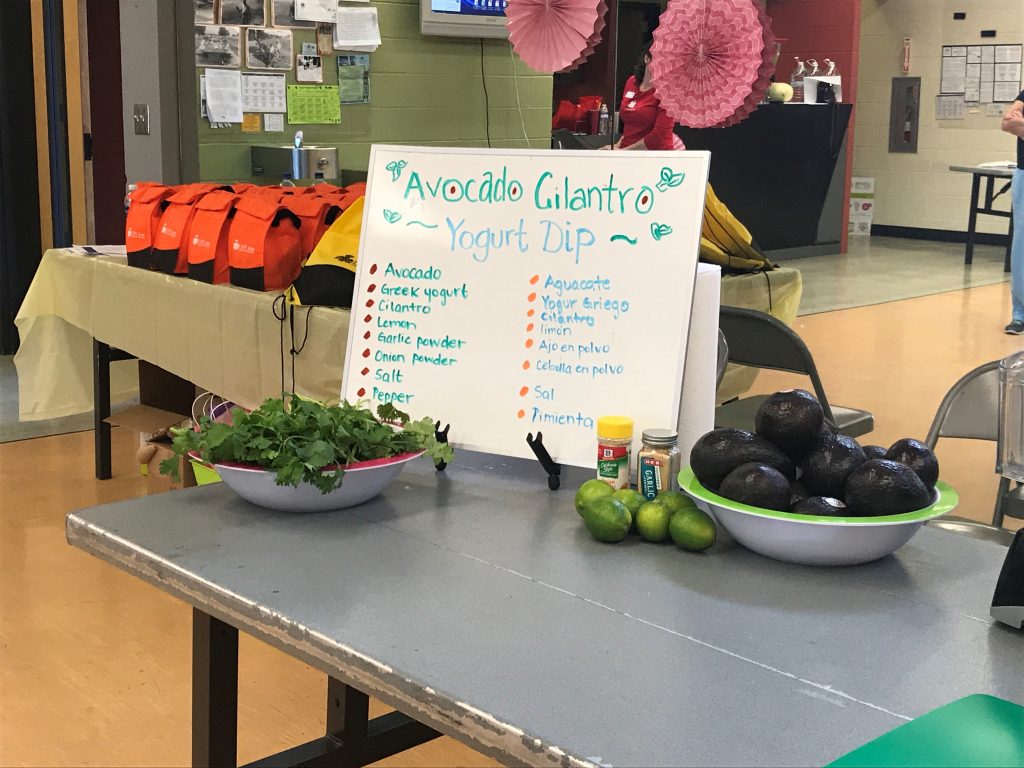 We broke the girls up into four teams and put them to work mixing fruits and chopping veggies (with kid-friendly knives, of course). In just 30 minutes, the girls had prepared a full meal for all 50 participants and volunteers!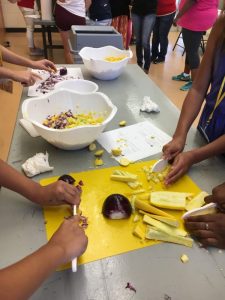 So what was on the menu? We started lunch with our yummy Avocado Cilantro Yogurt Dip, followed by Stoplight Salad and chicken topped with Mango Tango Salsa. We drank our Freshest Agua Fresca and finished off lunch with some Banana Ice Cream. Quite the meal! Can you believe we fit 13 different fruits and vegetables on one plate?!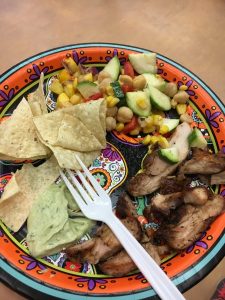 As the girls enjoyed their lunch, Brighter Bites staff and volunteers walked around the tables and talked to the girls about eating the rainbow and how to tell Go, Slow, and Woah foods apart.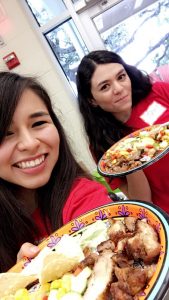 This was Brighter Bites' first hands-on cooking experience, and we can't wait to do more across all our cities! Thanks to LUPE Arte for putting together such an incredible event and including Brighter Bites at lunchtime! And thanks to all the Brighter Bites volunteers for helping the event run smoothly!!