10.25.2016
Join our Team at the Austin Marathon!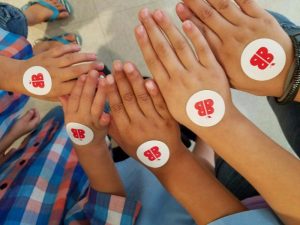 Did you know that Brighter Bites is one of the 26 Official Charities of the Austin Marathon, Half-Marathon, and 5K? Race day is Sunday, February 19, 2017 and we are looking for runners to join Team Brighter Bites in our race to deliver healthy food choices into the homes, minds, and mealtimes of families in Austin.
Our Goal
For 50 runners to raise $10,000 (at least $200 each), enough to pay for 50,000+ lbs of produce!
Fundraising Levels and Prizes
Hustleberries ($100) – Team Brighter Bites Nalgene bottle
Tater Trots ($200) – Team Brighter Bites tee shirt
Fruitscooters ($300) – 30 pounds of fresh produce and recipes
Root Force ($400) – Engraved YETI Rambler 30
Mighty Melons ($500+) – Brighter Bites will pay your race entry fee
Join our team here and register for the marathon, half-marathon, or 5K here.