9.22.2017
Happy 5th Birthday Brighter Bites!
This week's a biggie for Brighter Bites! Not only are we expanding our programming for the first time outside of Texas (read about our expansion here), but we're also celebrating Brighter Bites' 5th birthday.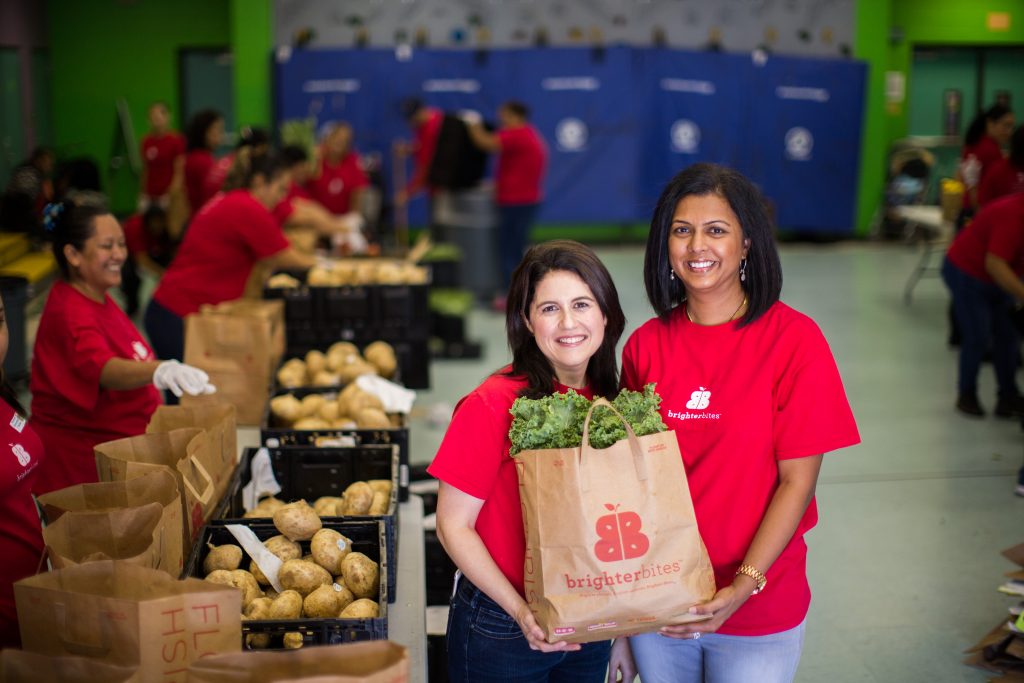 We're pretty proud of what Brighter Bites has accomplished in five years. From a seedling of an idea by founders Lisa Helfman and Dr. Shreela Sharma to a full-fledged, research-backed nutrition education program…we've come a long way.
Brighter Bites has served over a hundred sites and thousands of students with over 14 million pounds of fresh fruits and vegetables. We've partnered with great organizations and produce suppliers to bring about healthy lifestyle changes in the underserved communities of Texas, and now we're heading to New York City to bring the Brighter Bites formula to even more families. As if all of this wasn't exciting enough, Brighter Bites isn't slowing down. Over the next few months, we'll begin programming in two more brand new cities!
At Brighter Bites, we're incredibly passionate about the power of fresh food and the creation of communities of health. We're making friends at all of our schools and sharing our message of health and happiness in all of our cities. We can't wait to see what the next five years has in store. Happy birthday Brighter Bites!