5.3.2018
Brighter Bites Named Catalyst For Change Award Finalist
May 3, 2018
Today Brighter Bites was named a finalist in the Partnership for a Healthier America (PHA) 2018 Catalyst for Change Awards, announced at PHA's seventh annual Innovating a Healthier Future Summit.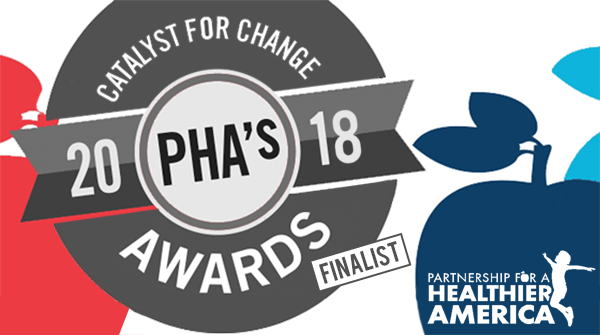 Brighter Bites is proud to be at the forefront of a movement to make healthier choices more accessible to families across the country in order to combat growing rates of childhood obesity in the US. Brighter Bites is a finalist in the PHA Impact Award category, which recognizes groups or individuals who have sparked change at the community level to help innovate a healthier future through measurable impact on populations disproportionately affected by obesity.
We are honored to be selected as a finalist and congratulate our fellow nominees: Bright Horizons Family Solutions, ESSTAR, McLane Company Inc., Mercedes-Benz USA, Oakwood University, The National Fitness Foundation, OPEN – Online Physical Education Network, SuperChefs, and The Walking Classroom Institute.
You can learn more about our nomination here.