6.4.2019
Brighter Bites in Houston, TX
Brighter Bites was born in Houston, TX in 2012, when Co-Founders Lisa Helfman and Dr. Shreela Sharma introduced a new nutrition education program to a KIPP elementary school in an underserved part of the city. What came next was a program that grew to create communities of health across the country and introduced thousands of families to the great variety of nutritious produce items that they would learn to incorporate into their everyday lives.
Brighter Bites still operates in Houston, now at a record 45 school sites, where it serves approximately 8,900 families and 1,700 teachers. The team is gearing up for the summer season, when it will participate with 16 sites to provide produce distribution, nutrition education, and a fun food experience to about 600 families.
As the first Brighter Bites city, Houston has paved the way for the growth of Brighter Bites to five other locations across the country, often serving as the testing grounds for new programming developments. The Houston staff has developed strong relationships with partners, school communities, and with one another. The team comes together from many different backgrounds and walks of life, but the love for helping others through fresh food unites the team and makes it a warm, supportive community – like a second-family to many members of the team.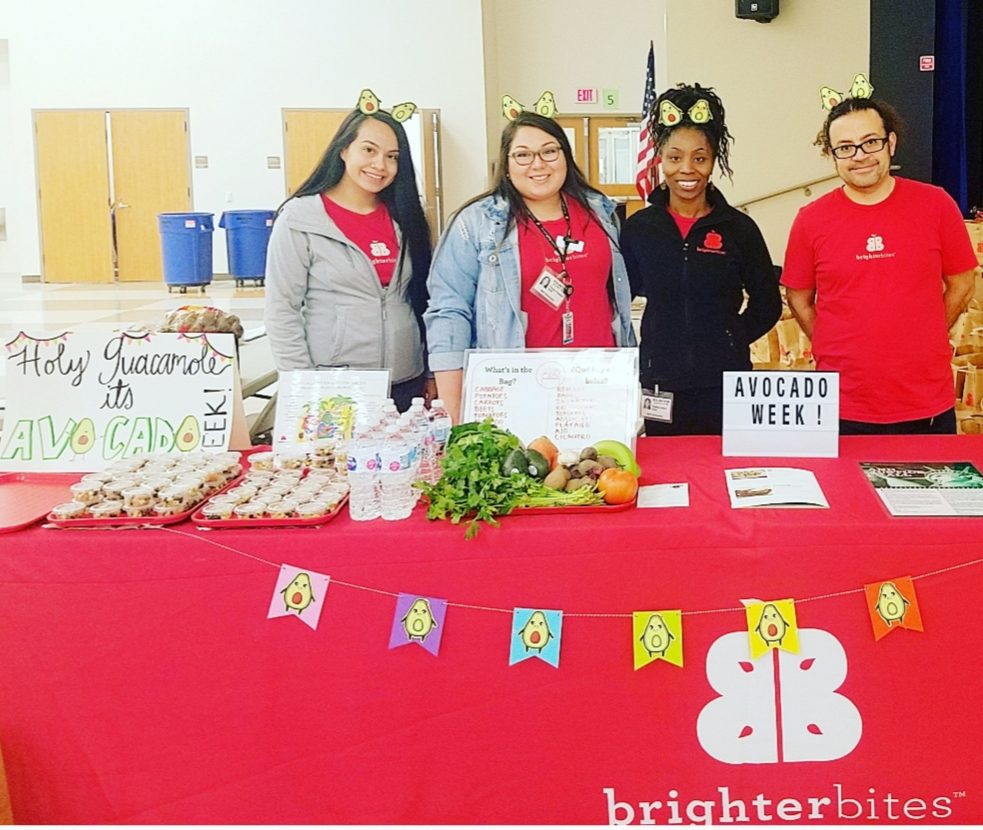 The Houston team works in close proximity to some of the Brighter Bites national team members, enjoying collaboration on projects, the occasional coffee date, and participating in local events together.
Brighter Bites Houston partners closely with the Houston Food Bank (HFB), sharing office space at the HFB facility in northeast Houston and teaming up in a variety of ways. For example, Brighter Bites works with Sarah McIntire of the HFB procurement team every week to learn about available produce items that Brighter Bites can use for produce distribution. The HFB volunteer productions team helps to secure space each week where Brighter Bites staff and volunteers prepare recipe samples (special thanks to Averi Edwards). The HFB warehouse team (shoutout to Korina Sanchez, Vicente Cortez, and Erica Mendoza) build produce pallets that HFB truck drivers deliver to Brighter Bites sites all around Houston.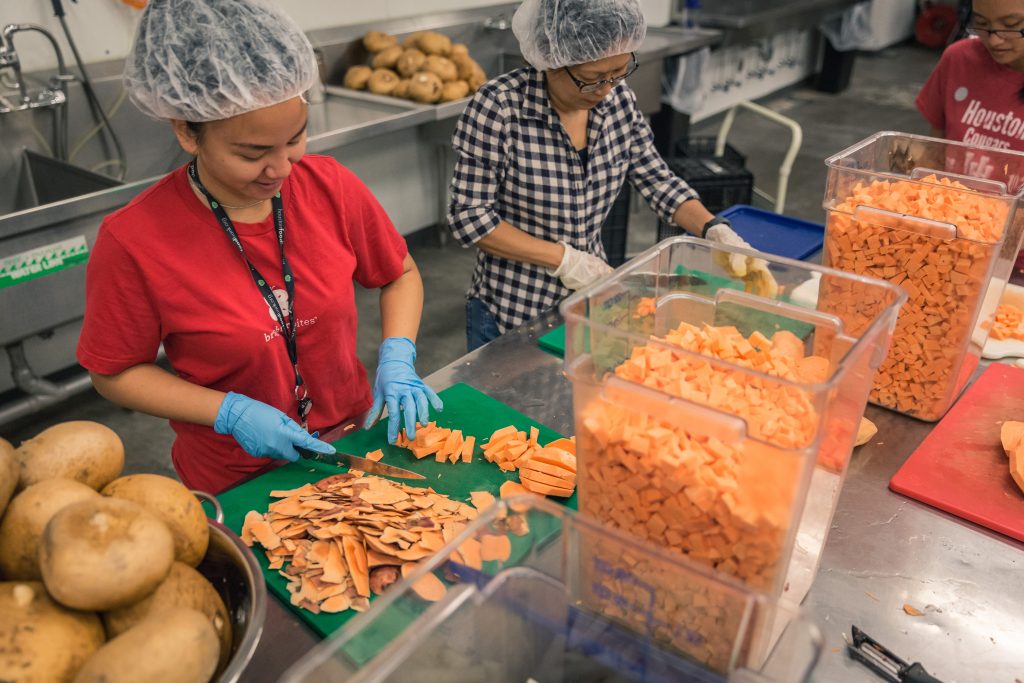 Outside of the HFB, Brighter Bites also partners with organizations like the Pasadena Vibrant Community, which is an initiative of The University of Texas MD Anderson Cancer Center made possible by an investment from and collaboration with Shell Oil Company. The mission of the Pasadena Vibrant Community is to mobilize Pasadena to promote health and wellness in the community.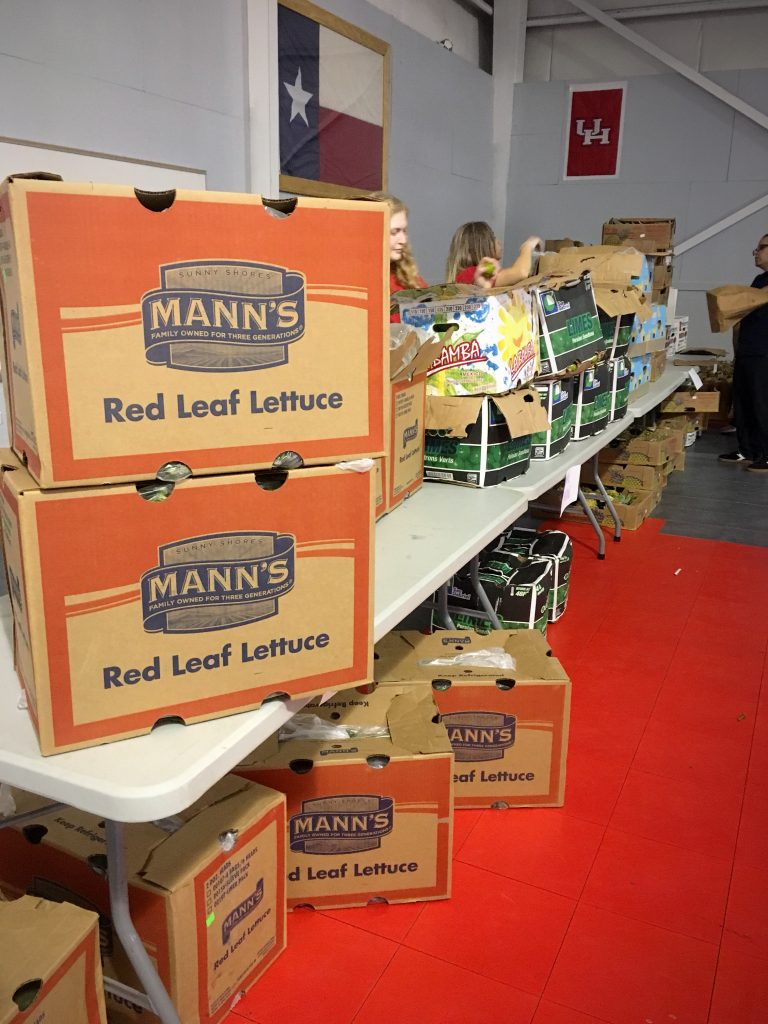 Brighter Bites works with a variety of players in the produce industry across the country. The success of the program depends on the generosity and expertise of these organizations and their employees, from produce donations to produce delivery. Foremost among these players are the Houston Food Bank and Sysco Freshpoint, who are invaluable partners of the Brighter Bites program in Houston. In addition to produce donations and general operational support from the Houston Food Bank, Brighter Bites relies on Sysco Freshpoint for logistics and produce supplier connections.
Additionally, Brighter Bites Houston receives regular donations from produce suppliers across the country, including Taylor Farms Mexico, The Garlic Company, and Monterey Miushrooms. The program receives occasional produce donations from Tanimura & Antle, D'Arrigo Bros. California, Sunkist, Mann Packing, ProSource, Dole, and Church Brothers, and produce at low cost from Village Farms, Lipman Family Farms, and Hardie's.
The partnerships that make Brighter Bites such a success also include the communities across the city of Houston that make the program a priority in their schools. These partners include Houston ISD, Pasadena ISD, Aldine ISD, Alief ISD, and Brazosport ISD. These school districts and their schools support Brighter Bites by helping to create excitement about fresh food in their schools and encourage students, their parents and teachers to incorporate more fruits and vegetables into their lives.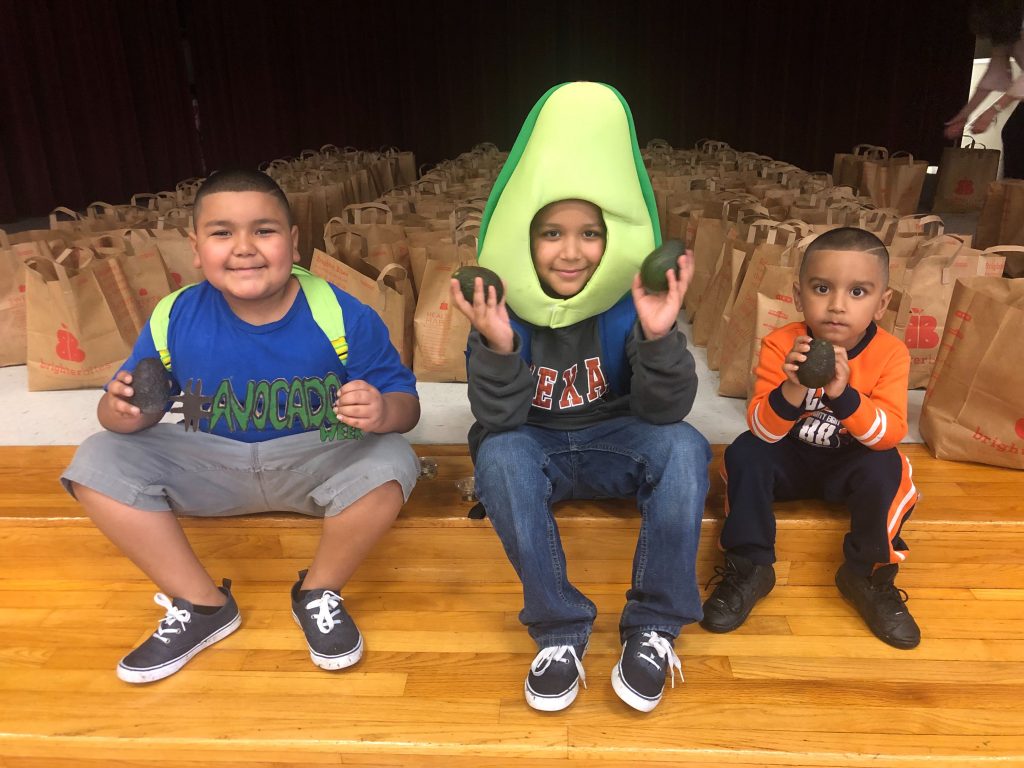 Brighter Bites has worked with nine school districts since the program's inception. The staff has learned over the years how to adjust Brighter Bites in small ways to fit each community and developed close relationships with the volunteers, families, and staff. Even after produce bagging for the day is complete, volunteers will stick around to engage in a conversation about how everyone plans to use their produce for the week and how they use the last week's produce. Some volunteers will even bring dishes for the Brighter Bites staff to taste that use produce distributed the previous week.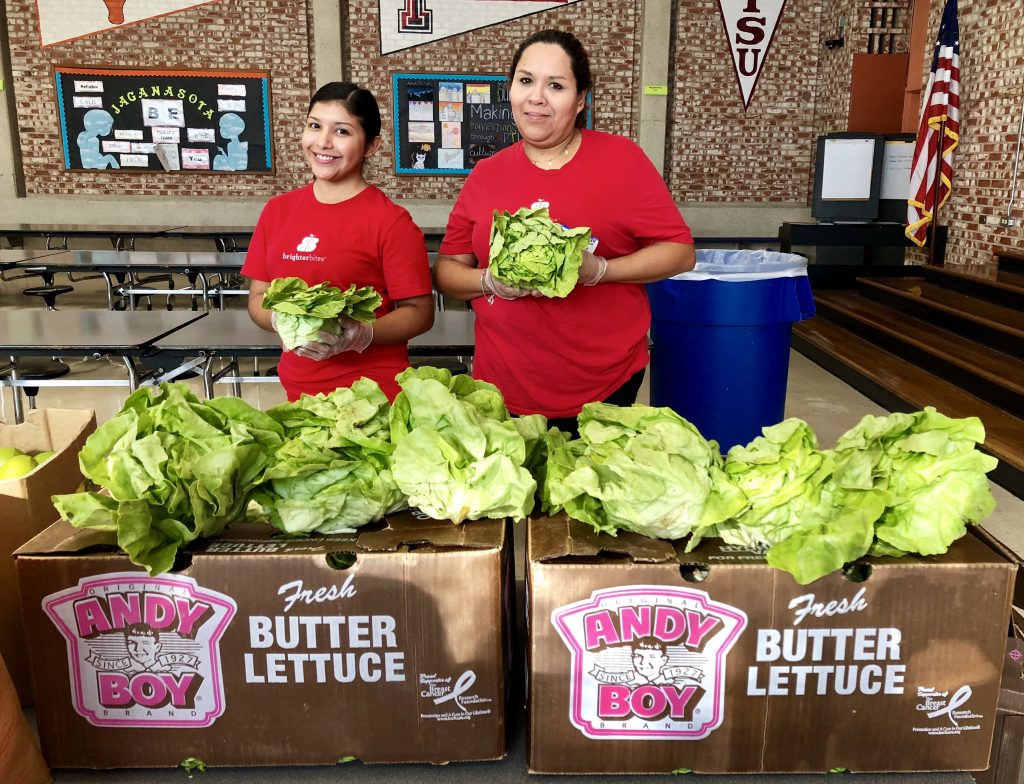 Volunteers will share pictures from their produce-inspired meals with fellow volunteers, helping spark each others' culinary imaginations. The team is always so heartened hearing volunteers share their excitement for fresh food and for the memories they'll share preparing the food with their families. For more heartwarming anecdotes from the Houston program, click here (hint: the cutest mini volunteers make an appearance).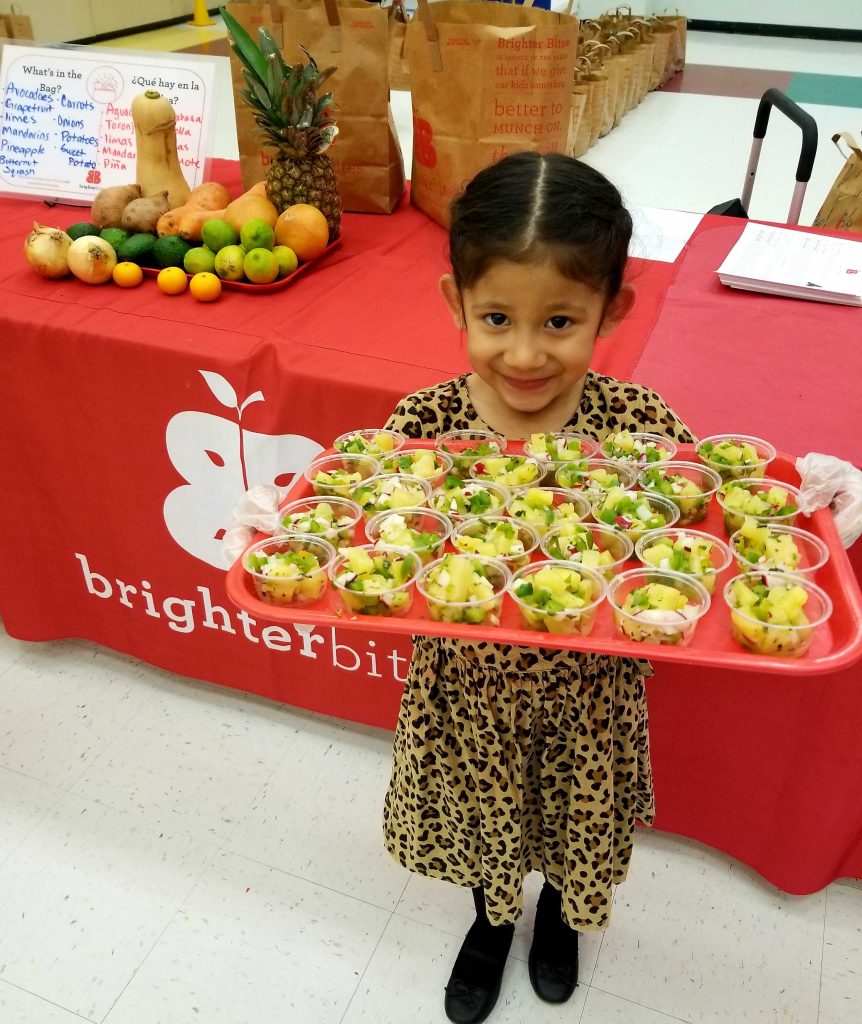 Brighter Bites is so lucky to have a dedicated team in Houston that works hard to create communities of health through fresh food in every Houston community!