2.5.2018
Brighter Bites Best Nine
February can be tough when it comes to healthy food creativity, especially when you're short on time and feeling further and further away from those new year's resolutions. But we've got you covered! We've compiled a list of our best nine recipes based on the likes of more than a thousand of our followers on Instagram. These recipes are a breeze to make and will deliver a mid-week vitamin and nutrient boost. Plus they're budget friendly! Check them out below:
Brighter Bites Best Nine
Plum, Cucumber, and Basil Quinoa Salad
Perfect Pear and Brussels Sprouts Salad
Sweet Potato Cookies
Sweet Potato Fries
Roasted Winter Squash Soup
Apple Cake
Un-beet-lievable Smoothie
Superfood Kale Salad
Popping Pomegranate Salsa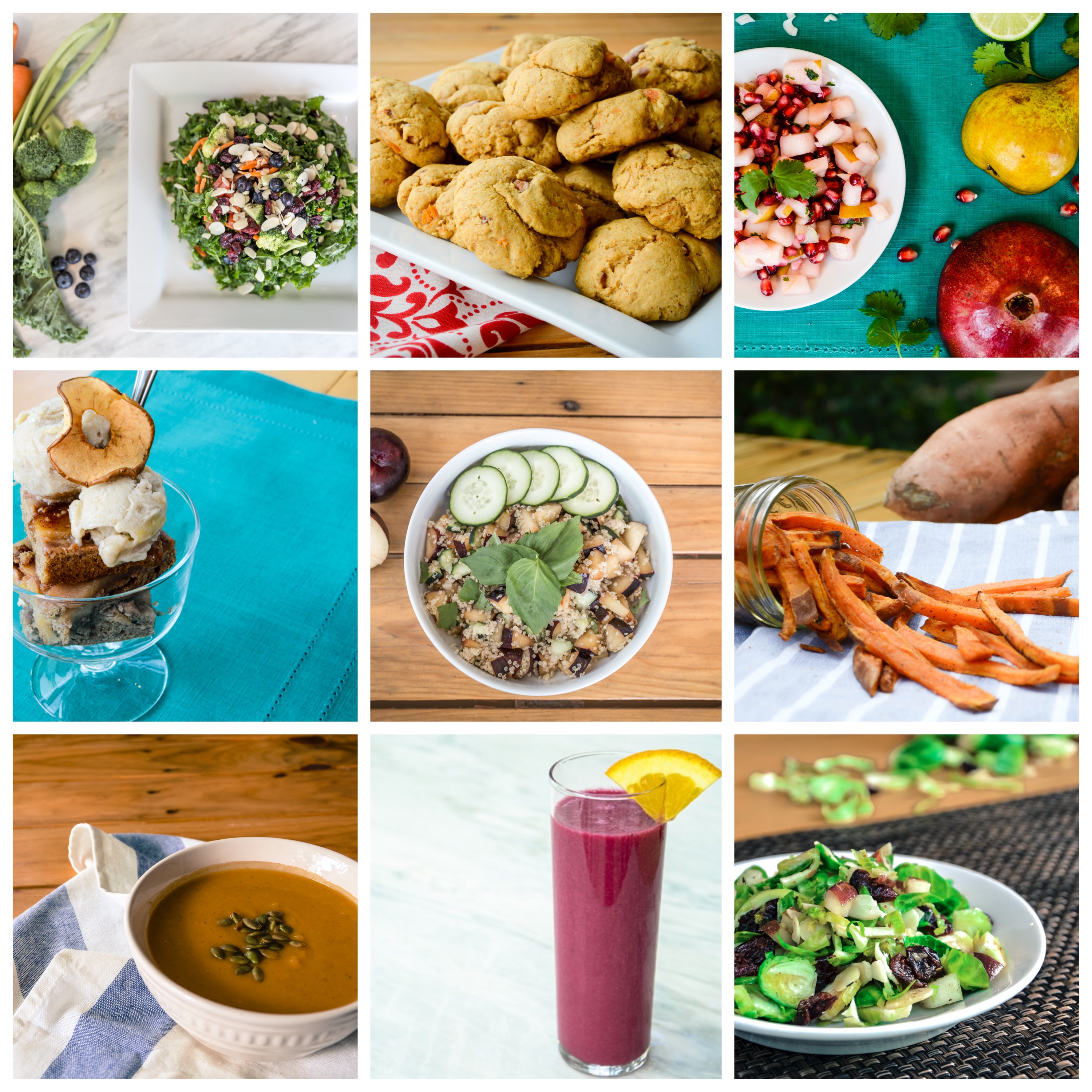 These favorite recipes are packed with fruits and veggies (and are beautiful too!). Which one do you want to make first? We're eyeing the sweet potato fries!
If you give any of these recipes a go, share pics with us @BrighterBites on social media!