10.10.2018
Partner Highlight: Clagett Farm
Brighter Bites is fortunate to partner with so many amazing organizations across the country that share our mission of creating communities of health through fresh food. One such organization is Clagett Farm.
Clagett Farm is a community supported agriculture (CSA) farm in Upper Marlboro, Maryland run by the Chesapeake Bay Foundation, a regional nonprofit that seeks to protect the Chesapeake Bay ecosystem. The Chesapeake Bay Foundation has developed Clagett Farm into an veritable outdoor classroom where local students have the opportunity to learn the principles of sustainable farming. For the past 20 years, Clagett Farm has partnered with the Capital Area Food Bank in Washington, D.C. to provide free and reduced-price, fresh produce to people living in poverty and near-poverty in the Washington, D.C. metropolitan area.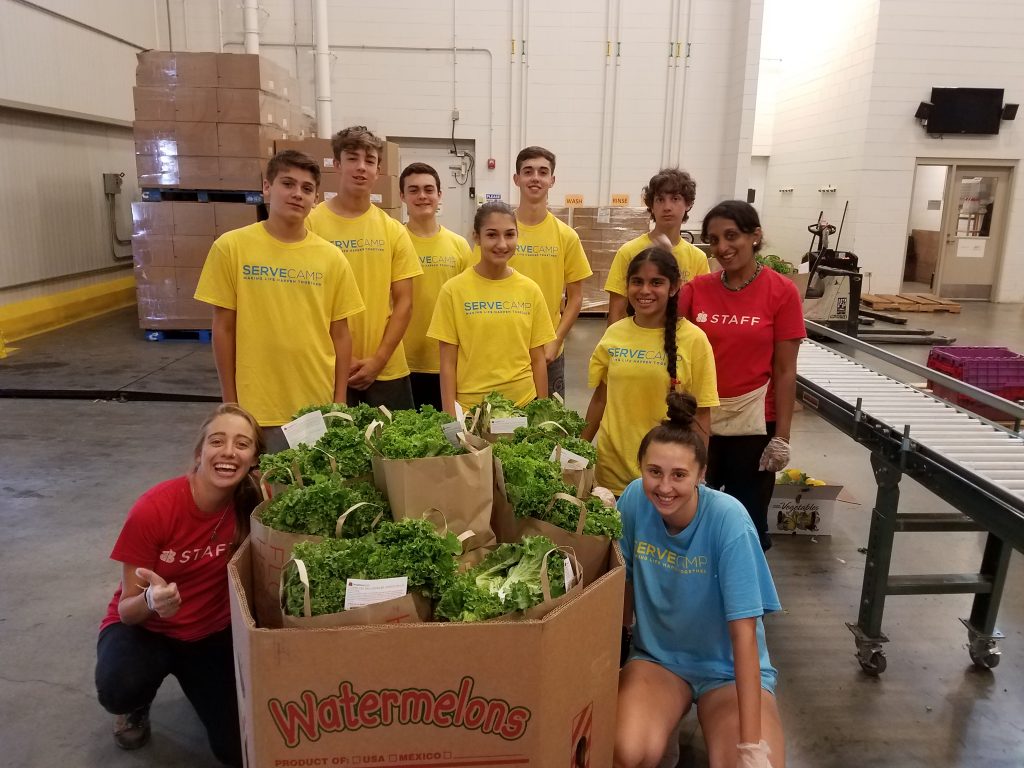 Our partnership in Washington, D.C. with the Capital Area Food Bank led to an introduction to Clagett Farm, which began donating produce to Brighter Bites families this past July. Their weekly donations have made a significant impact on the amount of variety we have been able to offer our families. Since Clagett Farm began donating produce this past summer, Brighter Bites in D.C. has increased the number of different items we have been sending home with our families from eight varieties of fresh produce each week to eleven!
"The produce from Clagett farm has been some of the freshest produce Brighter Bites has distributed in Prince George's County, said Tara McNerney, program director for Brighter Bites in Washington, D.C. "By partnering with a local farm that takes such care in growing their vegetables we've been able to provide our families with produce that is very appealing in appearance, taste, and smell — more than once we've heard comments about the delicious smells of the peppers and tomatoes!. Families appreciate the Brighter Bites bags even more when we tell them that the beautiful produce is coming from a local farm, and it adds to the community building nature of the Brighter Bites program."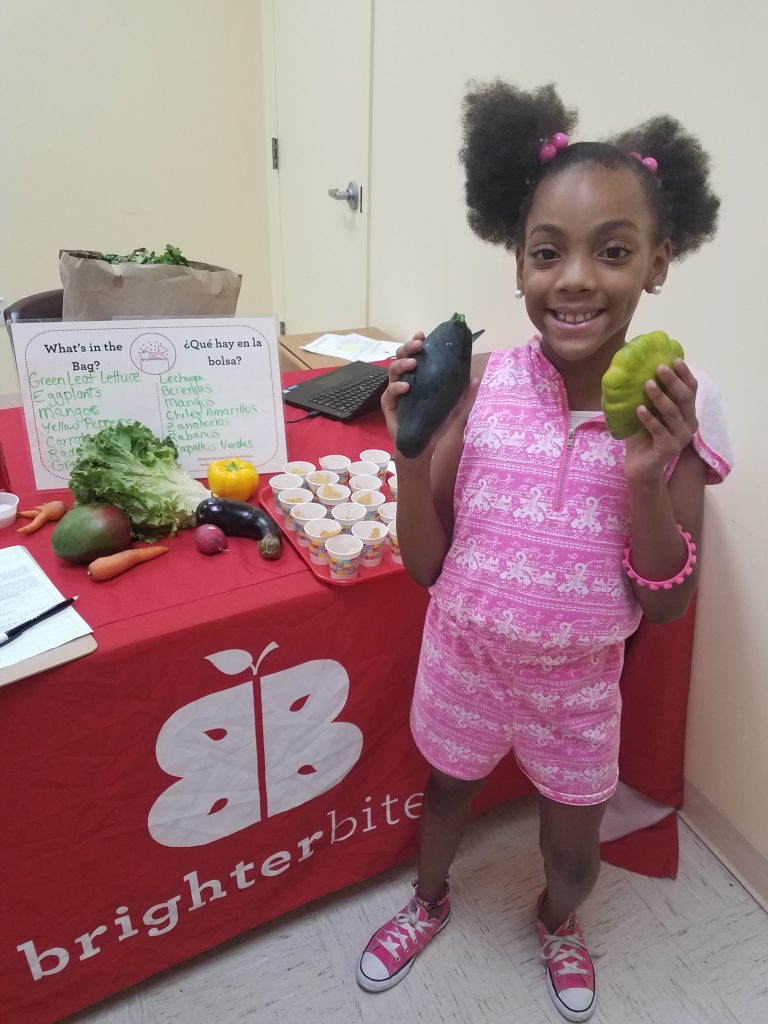 Clagett Farm produce went home with families at both of our summer sites, and this fall all five schools in Prince George's County, Maryland are having the opportunity to taste it as well. Each week we have been wowed by the quality and variety of produce Clagett enables our families to take home and taste. Recently, families went home with sweet baby orange bell peppers that were popping with flavor. Over the summer, families tried many varieties of heirloom tomatoes, eggplants, beans, and okra. This fall, they'll be able to sample a variety of greens and root vegetables donated by Clagett.
We want to extend the brightest of thank yous to our wonderful friends at Clagett Farm, the Chesapeake Bay Foundation, and the Capital Area Food Bank. We are so excited to continue creating communities of health through fresh food together!