Locations
Here's where we've currently taken root around the community. Nibble by nibble, we'll go nationwide! Interested in bringing Brighter Bites to your city? Contact us!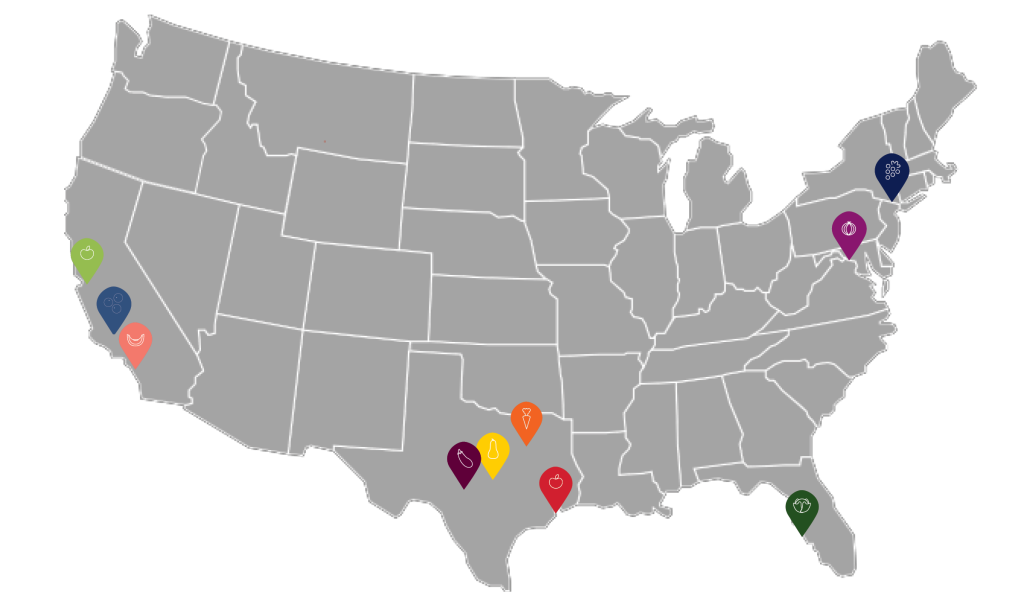 LOS ANGELES
See where we've been
Camino Neuvo Burlington Pre-K
661 S. Burlington Avenue, Los Angeles, CA 90057
Camino Nuevo Burlington
697 S Burlington Ave , Los Angeles CA 90057
Camino Nuevo Castellanos
1723 Cordova St Los Angeles, CA 90007
Camino Nuevo Eisner
West 15th St., Los Angeles CA, 90006
Camino Nuevo Kayne Siart
3400 W. 3rd St LA 90026
Camino Nuevo Sandra Cisneros Campus
1018 Mohawk Street Los Angeles CA 90026
KIPP Compton Community School
1650 W 134th St, Compton, CA 90222
KIPP Empower Academy
8466 S. Figueroa St. Los Angeles, CA 90003
KIPP Endeavor College Prep
1263 S Soto St, Los Angeles, CA 90023
New Heights Charter School
2202 MLK Blvd. LA, CA 90008
Prep Lower School
7300 Roseberry Ave, Huntington Park, CA 90255
37,730,522
POUNDS OF FRESH PRODUCE SO FAR!