Intern With Us
Brighter Bites offers unpaid internships to students and non-students interested in public health, nutrition, and nonprofit work. We invite you to join our program staff in the field or work behind the scenes building our brand and developing relationships. Our interns are exposed to all components of Brighter Bites to gain a well-rounded understanding of how a public health community nutrition nonprofit operates.



Program Internships
Brighter Bites offers three types of internships that support our city programs in three cohorts: fall, spring, and summer. Please be aware that not all intern positions are always available in every city or in every cohort.
If you would like to be considered for an internship, please review the position descriptions below for more details and requirements. Then fill out the online application. Applications are accepted and reviewed on a rolling basis. We will begin interviewing select candidates before the application deadlines.
Dietetic Intern
Click here for position description
Exclusively for students enrolled in a dietetic program requiring a community nutrition internship rotation.
Length of internship is flexible with dietetic program requirements.
A mix of fieldwork and some small projects.
Fieldwork Intern
Click here for position description
Ideal for those who want to gain experience working with a public health nonprofit and may need to fulfill fieldwork hours required by their school/program.
Mostly fieldwork and possible small projects.
Graduate Intern
Click here for position description
Exclusively for graduate students needing a practicum, capstone, or other project to satisfy a degree requirement.
Excludes students who only need fieldwork hours.
Available in select cities on an as-needed basis.
One large project and some fieldwork.
The Brighter Bites Program Internships Application is now open!
| | |
| --- | --- |
| Cohort | Application Deadline |
| Summer 2019 | Closed |
| Fall 2019 | EXTENDED to August 31, 2019 |
| Spring 2020 | January 1, 2020 |
Other Internships
Brighter Bites offers internships as they become available with our non-program departments in Houston, Dallas, and Austin only. These internships are offered to students and non-students interested in working with public health, nutrition, and nonprofit organizations.
Houston: Human Resources, Development, Finance
Dallas: Produce Sourcing, Strategic Partnerships
Austin: Marketing and Communications
These internships are not available at this time. Please check back later to see when new positions ripen!
Meet Our Interns
Say hello to a few of our 2018-2019 interns!
Wendy Snowden - Fieldwork Intern, Austin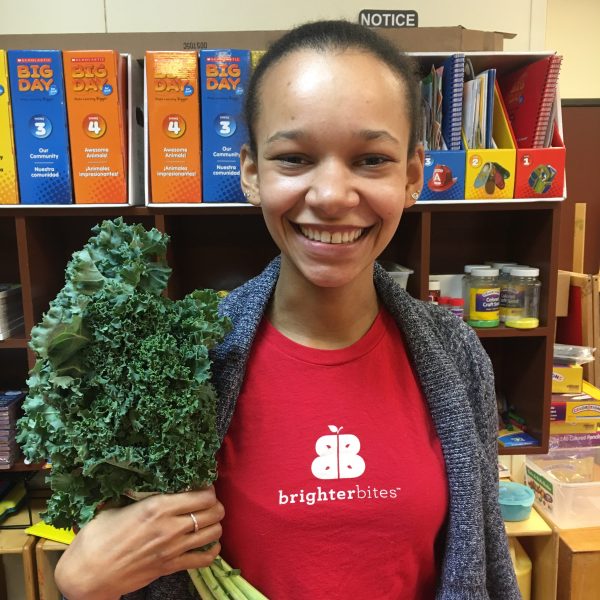 "My favorite part about working with Brighter Bites is playing the nutrition game at distribution. It is especially gratifying when the 3-5 year old children are able to accurately sort foods into 'GO' and 'WHOA' categories by the last week of programming."
Victoria Neeranjan - Fieldwork Intern, Austin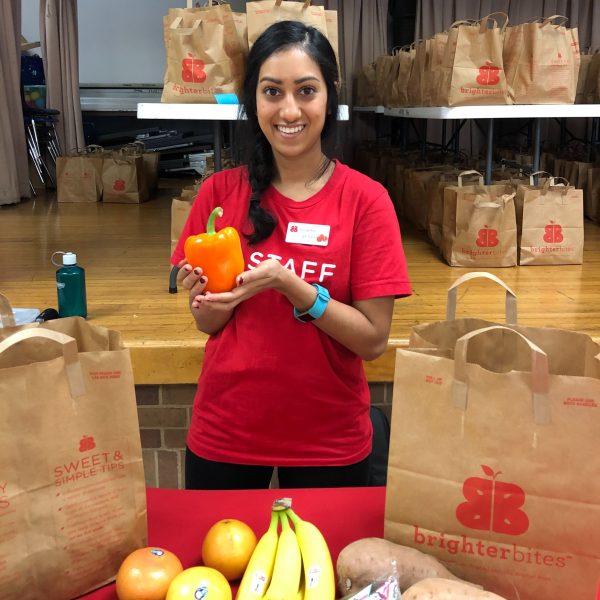 "I enjoy participating at distribution because being with the children at the CATCH Corner or snack table always ends with smiles and laughs. It's a fun and nurturing environment."
Carolyn Haskins - Fieldwork Intern, Austin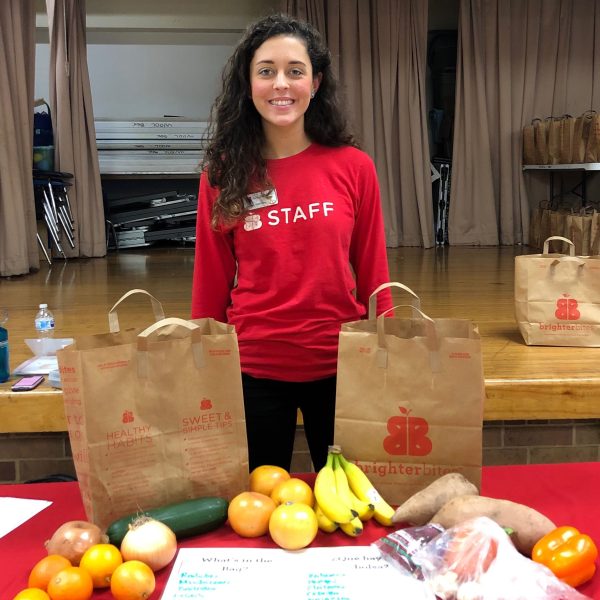 "What I have enjoyed most about Brighter Bites is interacting with families, especially the children, and being able to teach them everyday nutrition knowledge in hopes that they make healthy lifestyle choices."
Hibah Syed - Marketing & Communications, Austin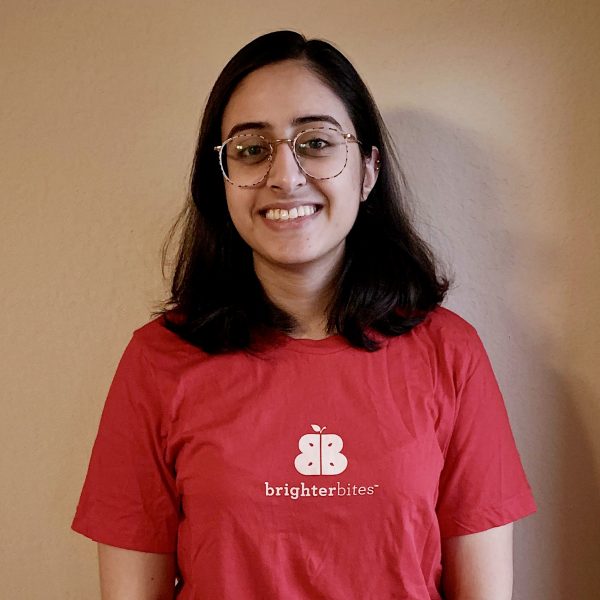 "I wanted to intern with Brighter Bites because I love the message of fun, healthy eating we're spreading to not only kids but to families as well. Interning at Brighter Bites has been a great experience, and I enjoy working on the marketing team and creating and spreading content."
Donielle Rochester - Fieldwork Intern, NYC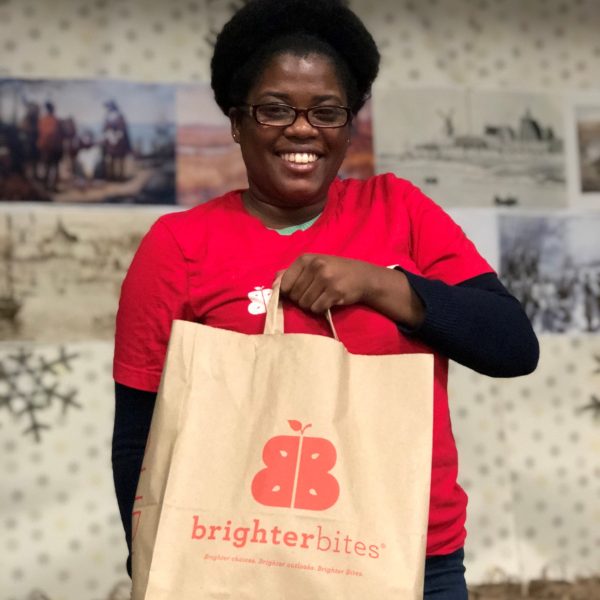 "I wanted to intern with Brighter Bites because it helps the community choose a healthy lifestyle."
Carina Murray - Fieldwork Intern, NYC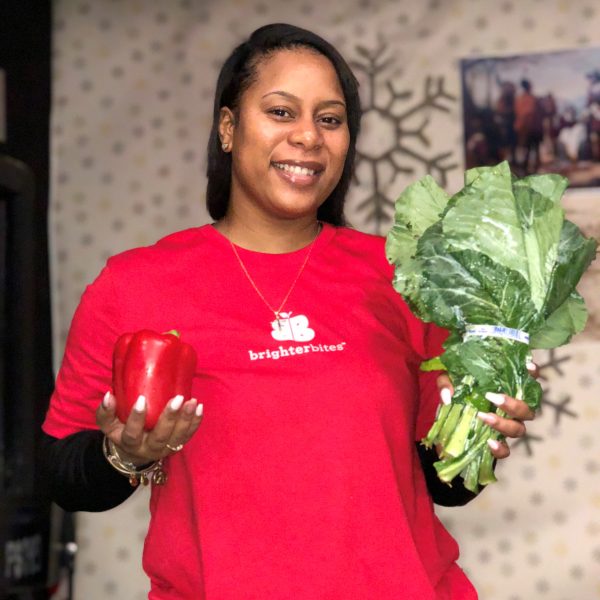 "I enjoy engaging with the families and learning about what they cook at home with the Brighter Bites produce."
Andreas Pargulski - Fieldwork Intern, Dallas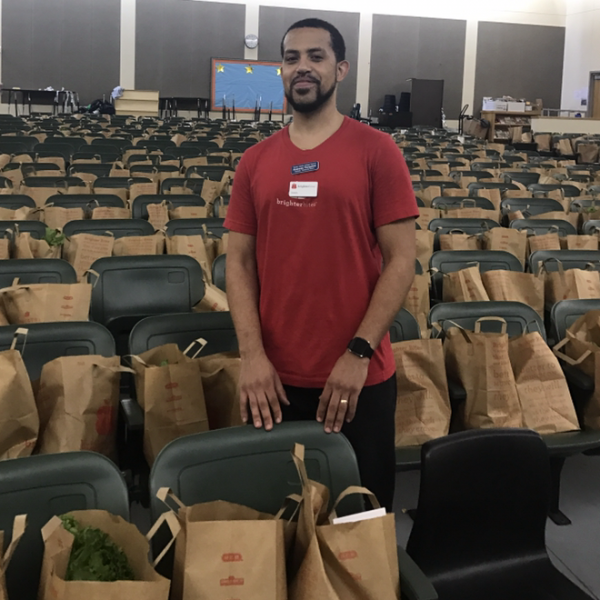 "I really enjoy everyone's enthusiasm and compassion for coming together and taking care of the community. Seeing the volunteers consistently show up week after week is truly remarkable. Between the staff, volunteers, and teachers, everyone feels united as a whole and bonded like family."
Ashlyn Rhyne - Dietetic Intern, Houston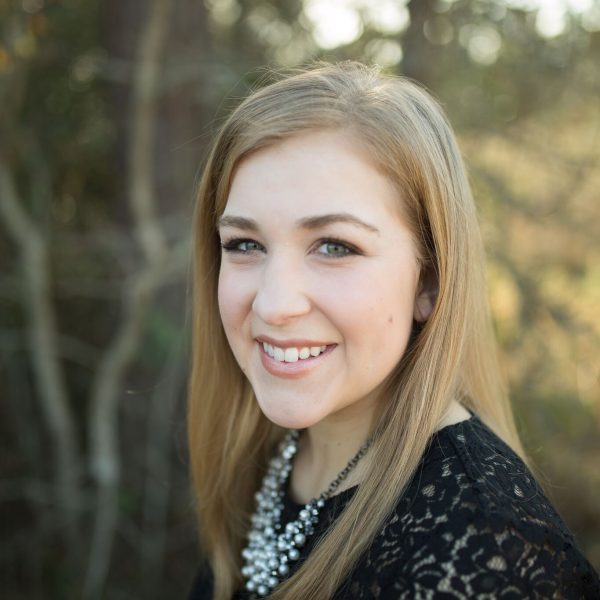 "My favorite part about interning with Brighter Bites is getting to see the look on people's faces when they receive their bag. I love getting to form connections and have conversations with families about what's in the bag, recipes to try, and the weekly topics."
Iris Garbarino - Dietetic Intern, Houston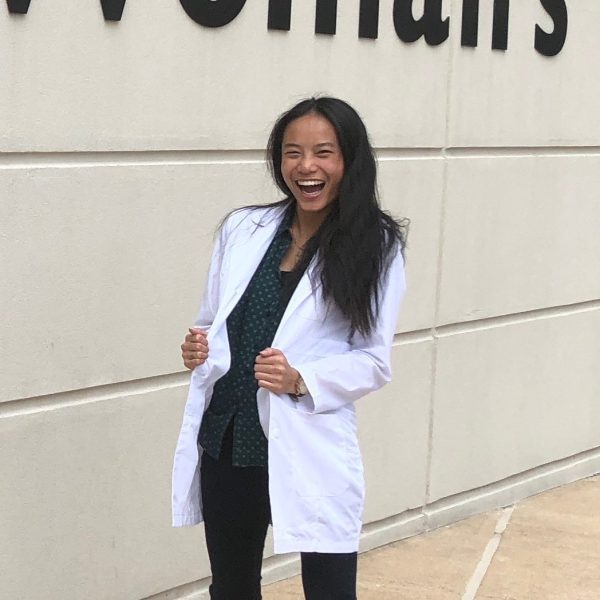 "Parent volunteers are so enthusiastic and willing to donate their time to promote healthy eating in their community. I remember one parent excitedly talking about the new recipe she was able to try with her fresh vegetables. Brighter Bites is a great program that makes healthy eating easier for busy families."
Sahar Eshtehardi - Fieldwork Intern, Houston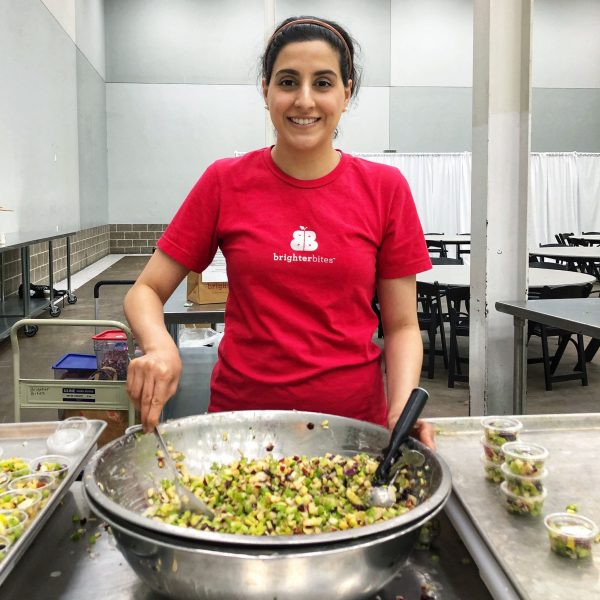 "It is truly amazing to form relationships with the community, to see families each week at distributions, and to hear about the recipes they make with the produce from their bags. It is wonderful to watch the parents come together for produce baggings and work hard as a team for a joint purpose."
Joslyn Carstensen - Dietetic Intern, Houston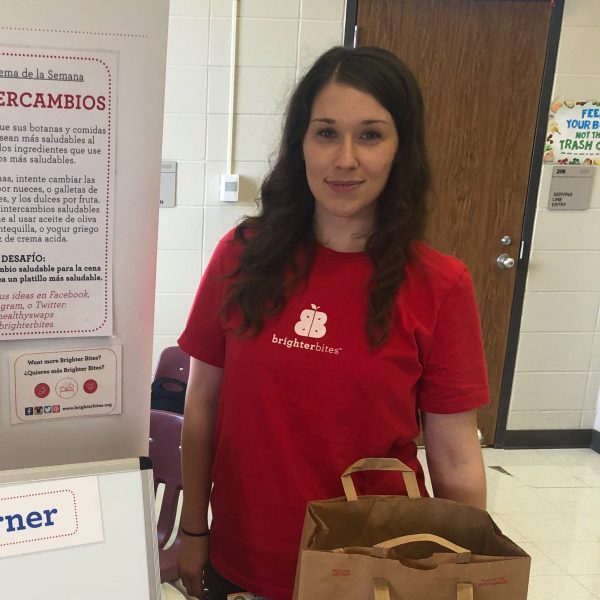 "Being able to see how the organization works internally was important for me because one day I hope to develop a program to help and reach as many families as Brighter Bites does."
Olivia Sanchez - Dietetic Intern, Houston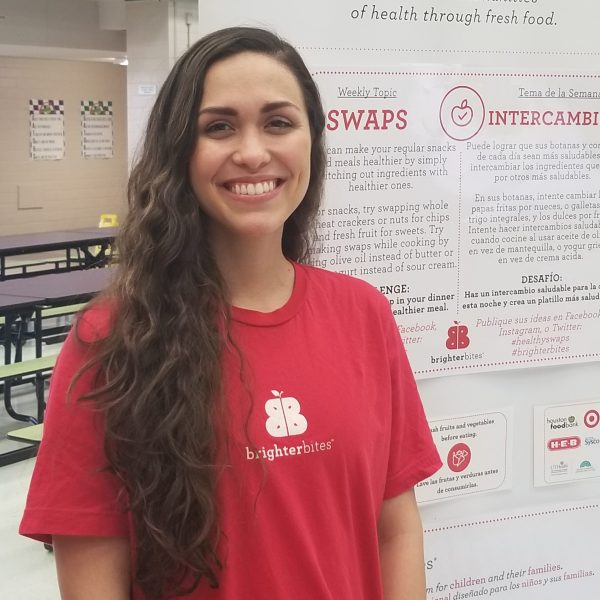 "Brighter Bites brings together communities of different backgrounds focused on a culture of health and creating change. I knew this program would help me translate everything I've learned in the classroom out in the field."
Alison Scovell - Dietetic Intern, Houston
"Brighter Bites is unique in that it does a great job of incorporating all aspects of healthy eating into one program. Teaching cooking demos was definitely my favorite part of interning with Brighter Bites! I loved how involved the parents were and how excited they were to try new cooking techniques."
Ruthie Lenz - Dietetic Intern, Houston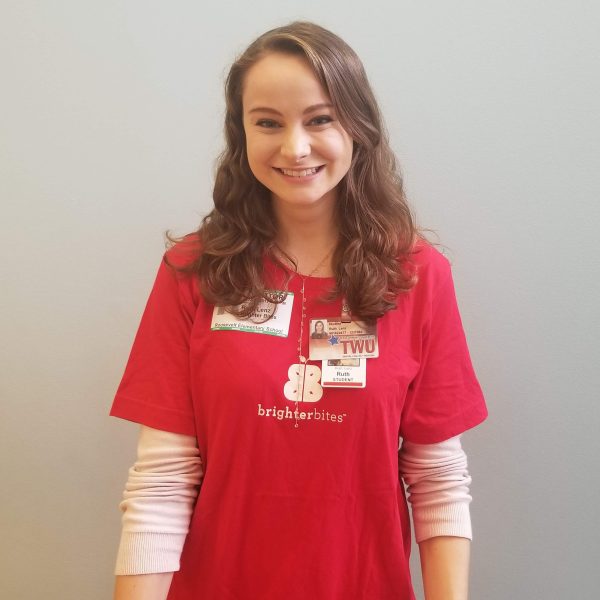 "I loved learning about all of the seasonal produce and its preparation. It is incredible to realize the need that there is in Houston to provide access to produce."
Stephanie Kung - Dietetic Intern, Houston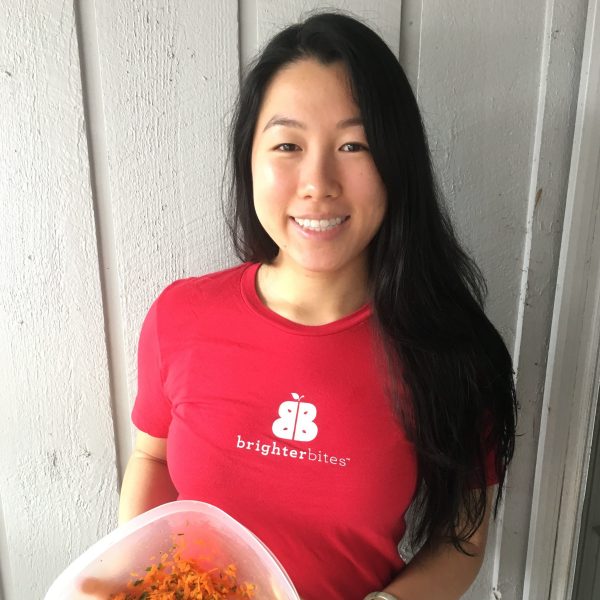 "I wanted to intern with Brighter Bites to have the opportunity to provide exposure to the wonderful benefits of amazing fruits and vegetables! Preventative nutrition is integral to improving health in adults and children. Brighter Bites families are able to try different foods and develop healthier and long-lasting eating habits."